Event Hub
Men's 10000m Updates - 2012 London Olympic Games
OREGON PROJECT DUO GOES 1-2
Galen Rupp becomes first American 10k medalist since Billy Mills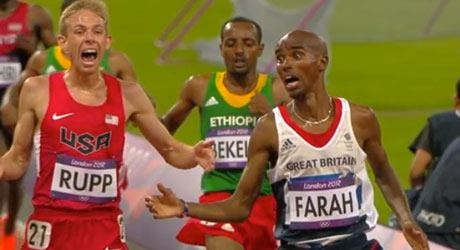 It's been 48 years since an American has medaled in the 10,000 meters. Saturday night, Galen Rupp kicked into second place with 50 meters to go and earned a silver medal in the 10k final, finishing just behind Nike Oregon Project teammate Mo Farah.

Farah and Rupp were subjects of elbows and shoves from rivals throughout the race but found themself at the front of the pack comes the bell lap. At that point, Farah seized the lead and had Ethiopia's Tariku Bekele and Kenya's Bedan Karoki follow him with Rupp in fourth. Farah began pulling away with 200 meters to go while Rupp steadily made his way past the fatigued Karoki and eventually Bekele as well. Tariku Bekele held on for third place ahead of his brother Kenenisa in fourth. 

The silver medal represents a watershed moment in the career of Galen Rupp. Despite winning neither a Foot Locker high school cross country title nor a NCAA championship until his senior year at Oregon, Rupp has steadily progressed under the tuteledge of coach Alberto Salazar, his mentor since high school. 


Kilometer splits



---


Live Updates:


Mile 1: Gun goes off but the live feed is back to the long jump after only showing 200m! 1k came in in 2:54.88 after slowing a bit from the first lap. Kiprop leads with Bekele and Farrah in the mix. 

Mile 2: 5:59 through the 2k, Eritreans up front picked it up a lot, went from 75's to 61's. Kiprop still leading. Americans are also in the mix with Rupp edging up in the lead pack. Americans and Farrah running together. 

Pack came into the 5k mark in 14:05. It's looking like it will be a fast last half with the Kenyans and Eritreans leading. Mo Farrah is still in the mix and staying out of trouble. 





Men's 10k Final Ready to Roll!!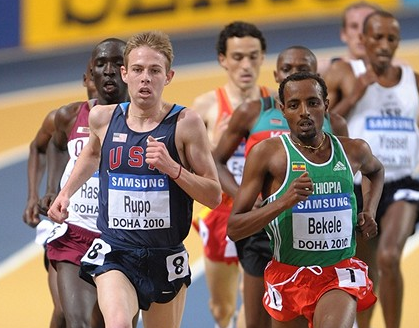 Start Lists:

---

last updated: July 18th at 6:05pm CT
Men's 10,000 Quick Hits
2012 London Olympic Games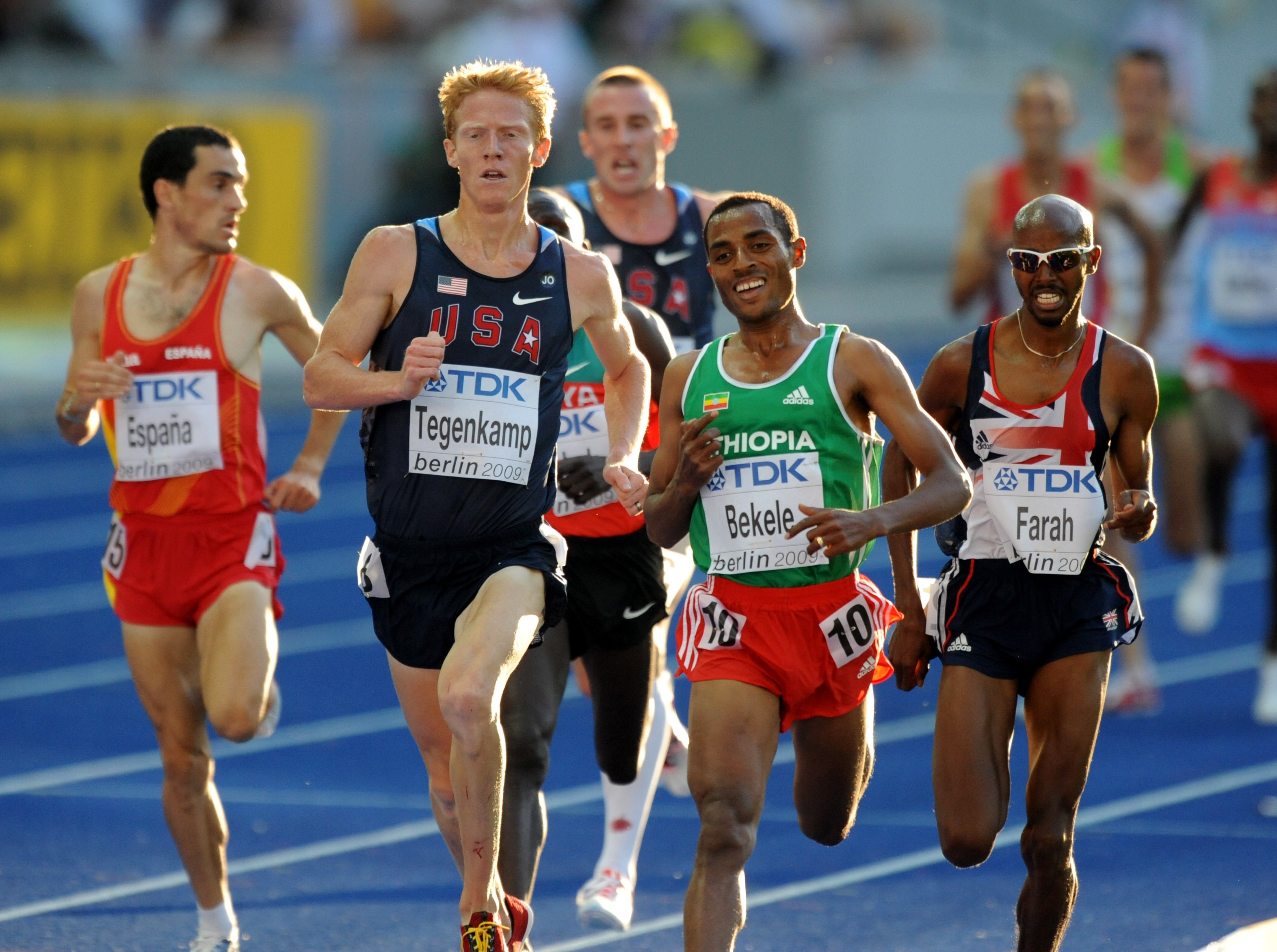 10,000 Meter Schedule:
Day 2, Aug 4th - Final (3:15pm CT)

10,000 Meter Records:
World Record - 26:17.53 - Kenenisa Bekele (ETH) 26 August 2005
Olympic Record - 27:01.17 - Kenenisa Bekele (ETH) 17 August 2008
American Record - 26:48.00 - Galen Rupp 16 September 2011

The Favorites: (personal best/season best)
1. Mo Farah (26:46.57) - Runner up at 2011 World Championships. Hometown hero.
2. Kenenisa Bekele (26:17.53/27:02.59) - World Record holder. Reigning Olympic Champ. Sure he's had his struggles, but you'd be a fool to think he doesn't have a shot.
3. Galen Rupp, United States(26:48.00/27:25.33) - Galen Rupp has been doing it big this year. This is a bold pick, but we like it.

The Americans:
1. Galen Rupp (26:48.00/27:25.33) - Has looked phenomenal this year, an all around winner.
2. Matt Tegenkamp (27:33.94/27:28.22) - Veteran on the world scene, an all around good guy.
3. Dathan Ritzenhein (27:22.08/27:36.09) - Claims to be in 12:56 or better shape, an all around inspirational bloak.

Past 1500 Olympic Results: (from wiki)

---