Olympic Spotlight: Ryan Hall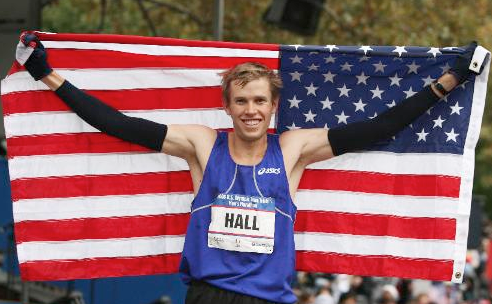 10th place in the marathon at 2008 Olympic Games
American record holder in the half marathon
2008 Olympic Trials marathon champion
2007 USA half marathon champion
2006 USA cross country champion
2012 Olympic Trials marathon runner-up

Ryan Hall is entering the 2012 London Olympic Games after finishing 2nd in the Olympic Marathon Trials in January with a time of 2:09.30. Hall was also second in the San Diego Half Marathon this year where he ran a time of 1:05.39.  Hall is looking to come back with a vengeance for these Olympic Games after finishing 10th in Beijing.  Check out these videos that take a look back at the marathoner's incredible career.  

Smashing the Half Marathon Record 

Watch more videos on Flotrack

In 2007, Ryan Hall stunned track fans when he broke the American half-marathon record in a time of 59:43 at the USA Half-Marathon Championships.
2008 Olympic Trials Champion
At the 2008 Olympic Marathon Trials, Hall took a confident approach and crushed the competition in a time of 2:09.02, leading him into Beijing feeling great about his training. Unfortunately, Beijing was a disappointment as Hall finished in 10th place in a time of 2:12.33. 



The Great Wall With Ryan and Sara

Watch more videos on Flotrack

After the 2008 Olympic Games Marathon, Flotrack took a tour of the Great Wall of China with Ryan and his wife Sara. 

2011 Boston Marathon
In 2011, Hall ran his personal best in the marathon with a time of 2:04.58 at the Boston Marathon. Hall was on American record pace, but unfortunately the course was not certified for American or International records. 

After His 2nd Place Finish at the 2012 Olympic Trials


Watch more video of Ryan Hall on flotrack.org

After his 2nd place finish at the 2012 Olympic Trials in Houston, Hall reflected on the race and announced his plan to "go for broke" in London.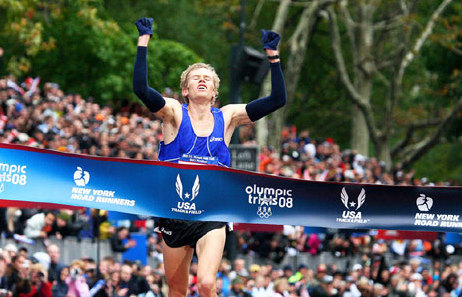 Don't miss Ryan as he takes on his second Olympic marathon at the 2012 London Olympic Games!