Vigilante Named Princeton Head Men's XC Coach & Assistant Track Coach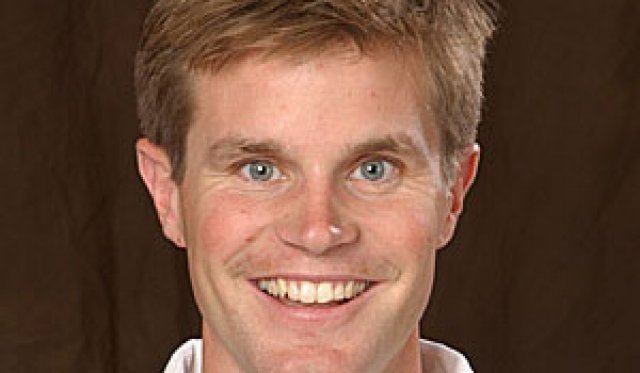 Jason Vigilante Heading to Princeton
8.13.12 | Princeton Athletics

Princeton Head men's track & field coach Fred Samara announces the hiring of Jason Vigilante as the head men's cross country coach and assistant track & field coach.
"We are extremely pleased to have Jason join our staff as head coach of cross country and assistant coach of track and field," Samara said. "Jason has long been recognized as being one of the top coaches in the country. His expertise in distance and middle distance is tremendous, as evidenced by the results he has had in the last 10-12 years."
"I'm so excited for this opportunity to coach at Princeton University!" Vigilante said. "There is no finer place to be a student-athlete and I cannot wait to get started coaching, recruiting and continuing the great tradition at Princeton. I would like to thank my family, and the former student-athletes, coaches and administrators with whom I have previously worked. Their dedication and support have helped make this amazing position possible. I'm also thankful for the confidence Coach Samara has shown in me, this is a tremendous opportunity to do what I truly enjoy and I've never been more enthusiastic!"
Vigilante was the director of cross country and track & field for men and women at the University of Virginia from 2008-11.
In his first year on staff, the men won the 2008 ACC cross country championship. He would help the program make three NCAA Championship appearances. The women's team would be crowned the Southeast Region champions three times and made four NCAA appearances. The Cavaliers also won three individual ACC cross country titles.
His success carried over into track & field. Vigilante coached athletes to 30 ACC champions, 32 All-America honors and had 40 athletes reach the final sites of the NCAA Championships. The Virginia men also won back-to-back Penn Relay Championships in the 4x800 and captured the school's first ACC championship during the 2009 outdoor season.
Vigilante coached Bowerman Trophy semifinalist Robby Andrews to two NCAA 800 meter titles and a bronze medal at the IAAF World Juniors. He also coached Honda Sports Award finalist Catherine White to a fourth-place NCAA finish and an individual regional title in cross country.
He won four US Track & Field and Cross Country Coaches Association (USTFCCCA) Southeast Region Coach of the Year honors and two ACC Coach of the Year awards during his tenure at Virginia.
Prior to Virginia, Vigilante spent nine years at the University of Texas, where he was named USTFCCCA Assistant Coach of the Year and Regional Assistant Coach of the Year two times each. He began as a volunteer women's cross country coach in 1999. In 2000, he became an assistant for both the men's track & field and cross country teams. In August 2005, he was promoted to head men's cross country coach and associate head men's track & field coach.
At Texas, Vigilante had six athletes win national championships. The teams won 12 Big 12 conference championships, while 25 won individual Big 12 titles. A total of 37 athletes garnered All-America status. The Longhorns won six Penn Relay titles including a distance relay sweep in 2008, winning the 4x800, 4xMile and DMR. In his eight years at Texas, the indoor team posted five top-10 team performances at the NCAAs including third in 2007 and 2008; while the outdoor team was in the top 10 four times highlighted by a third-place finish in 2006.
The cross country team had four straight top-20 finishes at the NCAAs, including the highest finish in 14 years taking seventh in 2005 and 2006. The team was the Big 12 runners-up four times after having not finished higher than fourth in program history.
He coached 1500-meter runner Leonel Manzano to back-to-back USA Championship runner-up finishes and berths to the 2008 US Olympic Team and 2007 US World Championship Team. Vigilante also coached steepler Jack Morse to a fourth-place finish at the 2008 US Olympic trials.
In his final year at Texas he coached the indoor distance medley relay team to a World Record of 9:25.97 in February 2008. It also set an American and an NCAA record.
Vigilante was an assistant coach at UNC Wilmington in 1997 when the Seahawks won their first Colonial Athletics Association outdoor conference title in school history. He then served as a graduate assistant for two seasons (1997-99) at NCSU. The Wolfpack men recorded back-to-back NCAA top-10 cross country finishes, collected two ACC Championships and produced three All-Americans during that time. The NCSU women also won back-to-back ACC cross country titles.
A native of Morristown, N.J., Vigilante graduated from NC State with a degree in psychology in 1996. He lettered three times with the Wolfpack and earned All-ACC cross country honors following his senior season.
By the Numbers
1 Olympian
1 World Championship qualifier
1 World Record
8 NCAA Champions
8 Penn Relays Championship of America Wins
8 USTFCCA Coach of the Year Awards
50 Conference Champions
71 All-America Honors