Event Hub
D1 XC Preseason National Rankings Are Out!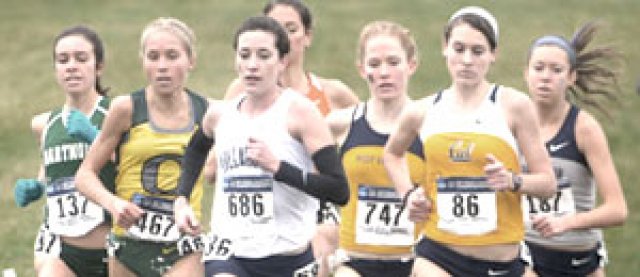 NCAA D1 Cross Country Preseason National Rankings
From USTFCCCA

NEW ORLEANS
-- Men's defending national champion Wisconsin and the women of Oregon are the No. 1 teams in the country for the 2012 NCAA Division I cross country season according to the U.S. Track & Field and Cross Country Coaches Association (USTFCCCA) national preseason coaches' poll. Wisconsin won the national team crown in 2011 ahead of Oklahoma State and Colorado. Oregon's women finished fifth a year ago and are No. 1 in the national poll for the first time since 2008.
United States Track & Field Cross Country Coaches Association
Preseason National Cross Country Coaches Poll
MEN (first place votes)
1.       Wisconsin (10)                            357
2.       Oklahoma State (1)                  345
3.       Brigham Young (1)                    338
4.       Oklahoma                                    299
5.       Colorado                                       297
6.       Texas                                             291
7.       Portland                                        282
8.       Iona                                                278
9.       Stanford                                       251
10.   Florida State                                231
11.   North Carolina State                226
12.   Syracuse                                       216
13.   Indiana                                          206
14.   Georgetown                               191
15.   Texas A&M                                 178
16.   Villanova                                       149
17.   Northern Arizona                      141
18.   Minnesota                                   133
19.   Michigan                                       131
20.   Tulsa                                               129
21.   Princeton                                     121
22.   Oregon                                          118
23.   Arkansas                                         95
24.   New Mexico                                  87
25.   Notre Dame                                  81
26.   Washington State                       71
27.   Columbia                                        62
28.   Georgia                                           58
29.   Eastern Kentucky                        55
30.   UCLA                                                44
WOMEN (first place votes)
1.       Oregon (4)                                   345
2.       Washington (5)                          343
3.       Georgetown (2)                        337
4.       Florida State (1)                         334
5.       Iowa State                                   289
6.       Vanderbilt                                    277
7.       Providence                                  270
8.       Stanford                                       267
9.       Syracuse                                       246
10.   Villanova                                       226
11.   Arkansas                                       222
12.   Michigan                                       218
13.   Colorado                                       210
14.   Arizona                                          204
15.   Princeton                                     196
16.   Boston College                           193
17.   Michigan State                           178
18.   Virginia                                          163
19.   Weber State                               150
20.   San Francisco                              133
21.   West Virginia                              124
22.   Notre Dame                                112
23.   Toledo                                           103
24.   Oklahoma State                           82
25.   North Carolina State                  76
26.   Texas                                                72
27.   Minnesota                                     37
28.   Brigham Young                             35