The "Stotan" dynasty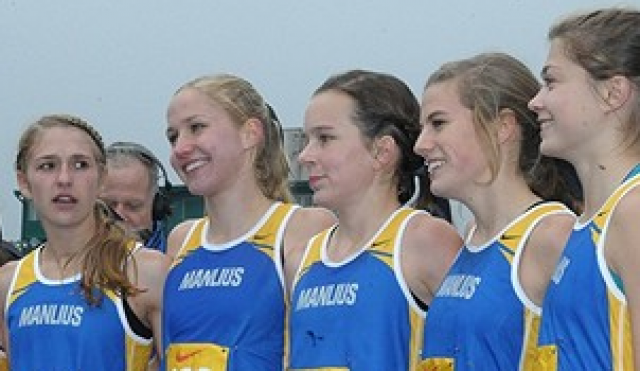 What does it take to build a dynasty? While there is no independent factor, one can assume that a combination of excellent coaching, talented players, and a devoted fan base will produce a perennial championship team.

If we examine legendary dynasties in different sports, we can find correlation among these factors. For example, the Boston Celtics (1957 - 1969), Chicago Bulls (1991 - 1998), UCLA Basketball (1964 - 1975), and the New York Yankees (1947 - 1962) all nearly won every championship in the years listed for each team. Each team was anchored by a charismatic and intelligent coach who created a belief system that talented players could willingly accept. Whether the fans were supporting the team before or after their success is irrelevant.

Even in track and field, dynasties exist. The U.S. Men's Olympic 4x100m team won fourteen of the seventeen gold medals awarded in the event between 1916 and 1992 (they missed two because of disqualifications and one for the 1980 Olympic boycott). The Kenyan men have won a gold medal in every 3000m steeplechase they have participated from 1968 to 2012 (they boycotted the 1976 and 1980 Olympics).

The Fayetteville Manlius (FM) High School girls cross-country team from New York has exhibited the qualities of a dynasty from 2006 to 2011. Over the last six years, FM has won six straight Nike National Cross (NXN) titles and will vie for their seventh title in 2012.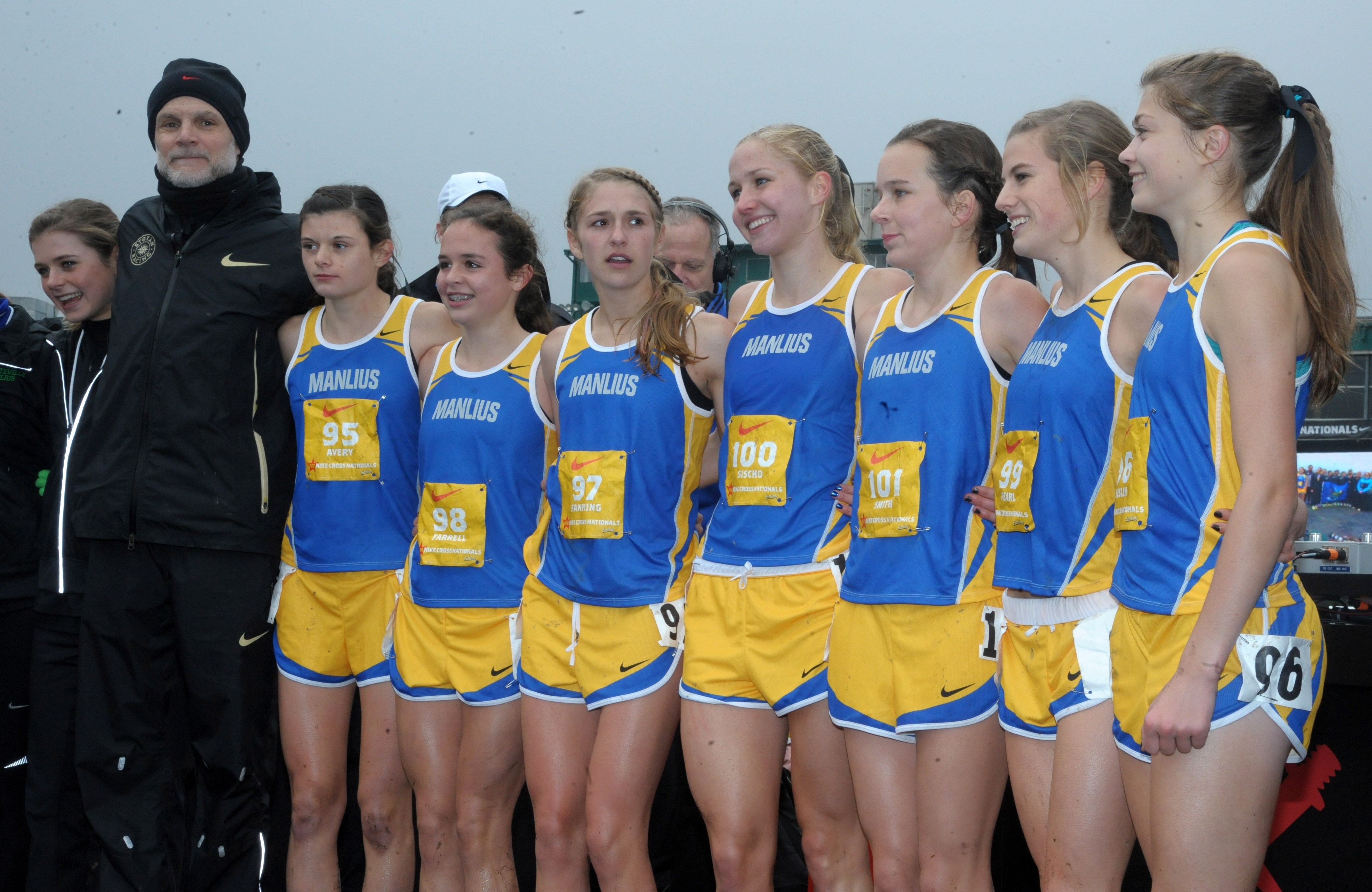 While FM defeated their intrastate rival, Saratoga Springs High School from New York, with a score of 60 points to 84 in 2011, the epitome of their dominance can be drawn from the 2010 NXN results. FM not only crushed Saratoga Springs with total points of 27 to 104, but FM's score was enough to beat the entire rest of the nation if it competed as one team. The only possible way that their 2010 NXN title run could have been more commanding is if they swept had scored 15 points at NXN, which is the lowest possible amount of points a cross-country team can accumulate in a single race.

Fayetteville Manlius, or the "Stotans," are coached by the enigmatic Bill Aris. Similar to any other coach of a dynasty team, Aris instills a belief system in his runners that produces success. The word "stotan" is a combination of the words stoic and spartan, which the team has adopted as both their nickname and philosophy. The "Stotans" must stay healthy, train properly, and yearn to be great. No absurd workouts or performance enhancing drugs; just a powerful belief system.

Fayetteville Manlius returns six of their top seven runners from last season. Senior Jillian Fanning leads the team again after she stepped up into the #1 position last season as other top varsity runners were sidelined by injuries. Fanning finished third in the team scoring last season and posted a US #7 time in the indoor 3000m of 9:57.67.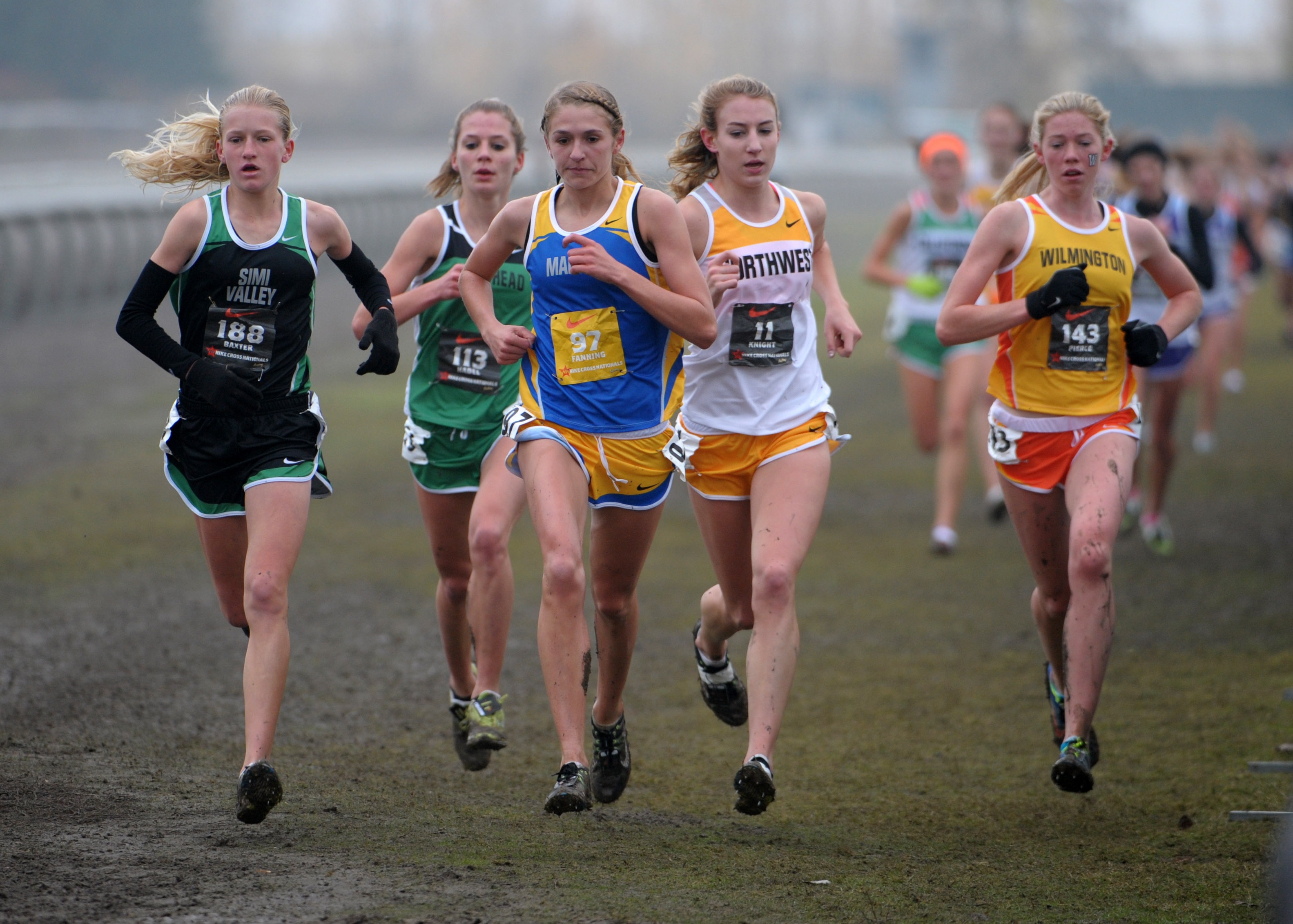 Not far behind Fanning is senior Katie Brislin, who finished ninth in team scoring last year at NXN. Other returners include junior Alana Pearl, senior Hanna Smith, freshman phenom Jenna Farrell, and sophomore Annika Avery. FM's team spread from #1 - 5 was a mere 49 seconds while their spread from #1 - 7 was 1:16.

FM has an almost limitless talent pool that is able to produce "Dark Horse" runners that could surprise others this upcoming cross-country season. Senior Michelle Duffy, who did not compete in the postseason in 2011, posted a personal best of 10:03.88 in the 3000m in the spring.

However, all dynasties have a finite amount of years in which the team is at the pinnacle of their sport. Will Fayetteville Manlius raise the trophy at the 2012 NXN Championships or will be see another top team seize the crown? Fans love to watch their team crush their opponents, but people also enjoy a good underdog story.

If everything goes according plan, the "Stotans" should carry on their winning tradition. But in cross-country, not everything goes exactly how it should and it will be interesting to see how the FM team handles the pressure.