Event Hub
UConn and Their First Trip to Nationals
While the 2012 NCAA Cross Country Championships are a long-awaited homecoming for some teams, others have never been to the Big Dance. Since its first running in 1981, the University of Connecticut women have never made an appearance at nationals.

Until now.

These Lady Huskies are the pioneers for their school. Their second place finish at the Northeast Regional Championship begins a new era at the University of Connecticut. For the first time in their school's history, a team will toe the line at nationals.

The Huskies' road to Louisville is nearly unbelievable. Last year, UConn took 7th at the Big East Conference Championships, which was one of their highest finishes in the school's history. They didn't just take a few more baby steps this year - it was a leap of faith.

When this season began, the image that could have best described this team would be a sun on the horizon.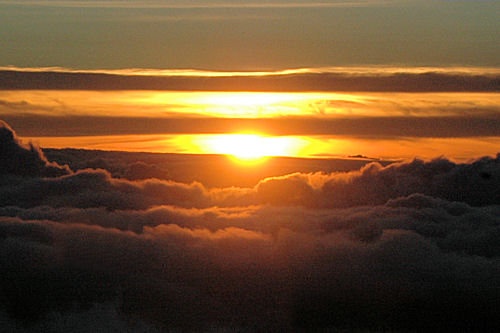 Simply by looking at the picture, you cannot tell whether the sun is rising or setting. Based on Connecticut's history and last year's results, one could argue that the sun is setting. The program has forever been in a slump and will never earn an NCAA Championship bid. However, after their postseason performances this fall, the sun is definitely rising. It is a new dawn in Storrs, CT.

We caught up with the Connecticut women after the Northeast Regional.

After the outdoor season, did the team sit down to discuss goals for the fall?

Brigitte Mania
I was injured during outdoor season with stress injuries, so we really weren't discussing the upcoming cross-country season that much. Coach McDonough and I only discussed getting back into shape for the cross country season, but the plan was that I wasn't going to press to get back if we didn't need to. I didn't even start fully running for 30 straight minutes until the first week of September. As a team, going into the season, though, there was a sense of knowing we were going to be good, but I don't think our team actually believed yet how far we would go.

Shauna McNiff
Ever since my freshmen year our squad has had the ultimate goal in mind of making it to NCAA's together as a team. So, yes, in effect, it has always been in our sights. It is the epitome of showcasing a team's depth and motivation.

During preseason, were these goals reiterated or did your expectations change?

Shauna McNiff
Coach McDonough made sure to reiterate our goal of running our way to nationals. She has always instilled in us that we control our destiny. So, every decision this season, whether it be to take a recovery day or work out-was based on what would make us better to get us to Louisville. Our "journey" was titled "Road to Louisville" ever since our first email we received from Coach McDonough. The goal of making it to nationals was right in front of us every day.

As the season progressed (regular training, various invitationals), did the squad start to believe in themselves? Were there any moments of doubt? Why?

Brigitte Mania
We've had a bit of bumps in the road along the way, but we've always stayed positive. I think that we knew we were a good team, but I'm not sure if we knew we were a great team until things started to click after Wisconsin. We ran without one of our big dogs, Lindsay and still managed to place 19th out of 20 ranked teams. After that, I think that our team realized with our full squad, we could be not just good, but great.

Lauren Sara
As the season progressed, our team not only became more confident and excited, but we also became much more interested in working together and working for each other rather than focusing on individual goals. Last year, we had a lot of bad luck cross our path throughout the season, but this year has run a lot smoother so far and has been more relaxing. We knew that accomplishing all of our team goals and getting to NCAA's was going to be difficult but we also knew we had what it took and if all went well we were capable of it.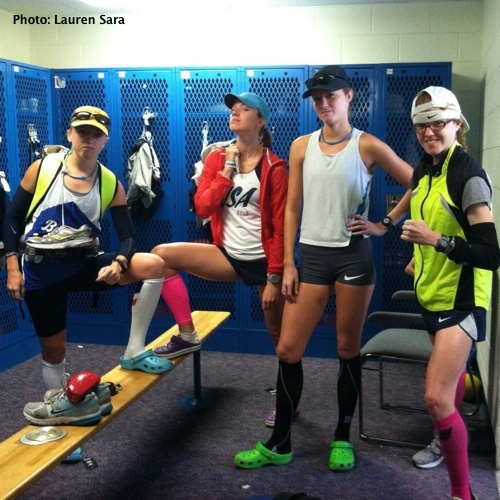 National calibur.

How was your performance at your conference meet? Were you looking to bounce back after disappointment or continue that momentum towards regionals?

Shauna McNiff
Big East was by far the most memorable meet for me. It seemed like every year we rallied and tried to prove that UConn was a team to look out for. Year by year, I felt like we ran into some bad luck that really underplayed our potential. Big East at Van Cortlandt-our stars where aligned. Everyone knew all we had to do was control our own destiny and execute our own individual race plans to benefit our team as a whole. In the end, we came 10 points behind Georgetown, a program who is well respected.

When I heard the final results I couldn't help but to get emotional from seeing our time finally come. It couldn't have come at a better time, too. Being a senior I've seen the team work tirelessly towards this goal that is in the making. I still feel like we have some unsettled business-and Louisville looks to be a great place to settle it.

How did the team feel the morning of regionals (breakfast, bus ride over to the meet, team huddle)?

Lauren Sara
The morning of regionals was great! We went into the meet as if it was just like any other meet and focused on racing like we have been. The only difference between the day of regionals and other races is that we were really excited and ready to see what we were capable of! Coach McDonough kept us focused on our team goal and reminded us that no one had to be a "hero" out there, and that if everyone keeps their composure and runs the way they have been, we are in a good position - which definitely helped keep the pressure off of any individual and keep us excited for our team.

Allison Cooper
The morning of Regionals there was definitely a sense of confidence in the air surrounding our team. We remained cool, calm, and collected listening to pump up songs on the way over to the course. I think everyone knew good things were about to happen.

What were your first thoughts after the results were posted?

Shauna McNiff
It's funny because I feel like our reaction to Big East was more emotional and celebratory than regionals. The main difference between Big East and Regionals was the fact that we expected to finish the day with an automatic bid to NCAAs. It was a historic moment in our program, so it was especially exciting to do it all in CT, our home state. 

What does going to Nationals mean for your team? Why is this more than just another trip to Louisville?

Shauna McNiff
Going to Nationals means that we've finally crossed that street to being recognized as a respectable & strong cross university.  We are no longer under the radar. For so long our pep talks have been filled with trying to prove ourselves. It's nice to know that other top schools have us in their pre-race conversations. All our girls have worked hard to be worthy of conversation. We have navigated our destiny thus far and there's no reason why we can't continue to do that.

This is more than just another trip to Louisville because we have fought back when the
odds where against us. My freshmen year we couldn't finish better than 14th place at regionals. Getting into the regional rankings was a big deal. To see where we have come from is seriously amazing. Saying it's been a dream come true would be wrong. Our dream has not ended. And neither has it only begun because it's been a long, painful, bloody path to this point where we find ourselves today-and tmrw, where we will be far from. 

What sets us apart from the rest of the other teams crying for recognition is the fact that we want it 110%. Some people may say they want it but they truly deep down don't actually mean it. I would do anything for these girls, my coach, and my school…When I get on that start line at Louisville it will actually mean something. We've all seen eachother grow through this process and we still intend to keep that growth continuing through NCAAs. And more than anything-there is no doubt in my mind that we are more of a family than any other teams who might toe up beside us on Saturday.

If someone ever dares to come into my house threatening to take away my family's pride - you bet I'll come running after you on a broken leg.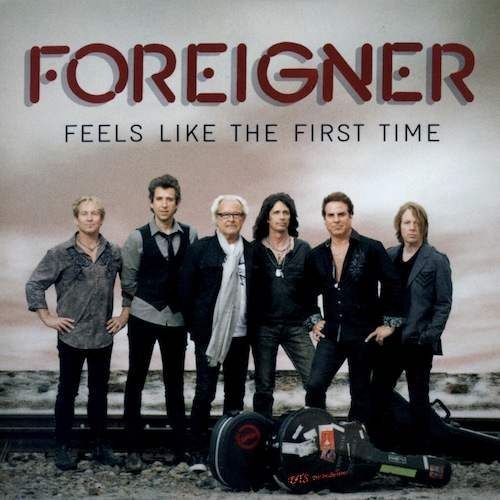 There was a lot of Foreigner playing on the way down to Louisville.