What State is the Best at Cross Country?
It's a battle to end all interstate battles. No, it's not a reenactment of the Civil War, a race to see which state gets to hold the first Presidential Primary, or even a battle royale between state birds.
We want to know which state is the most competitive in cross country?
Before you answer the following poll, consider the following. We're not concerned whether one gender is more dominant or if there are a few individuals who run the show in their home state.

If you had to choose the best state in terms of overall competition, which of the fifty would it be (no Puerto Rico, you don't count)?
We've provided statistics from both Nike Cross Nationals and Foot Locker Finals to help guide your vote. You may choose to thoroughly read over the data or just blindly vote according to personal bias. The choice is yours.
Rather than add this to the growing list of arguments in the Flotrack office (which there are too many to name), we decided that the people should decide.
Hurray democracy!
Note: We'd like to thank Nick Miller (@NickMiller48) and Sal Wright (@chipsnsalsa575) for providing some inspiration for this vote.


---
Illinois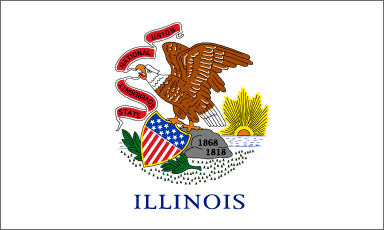 NXN Boys
Individuals
12) Quentin Shaffer - 17:36
26) Jack Keelan - 17:45
75) Alex Riba - 18:23
York High School - 6th, 231 points
27) Scott Milling - 17:46
42) Kyle Mattes - 18:05
87) Chris May - 18:32
101) Alex Bashqawi - 18:44
117) Jack Libert - 18:55
153) Alex Mimitz - 19:25
179) Matt Plowman - 19:59
FL Boys
19) Patrick Perrier - 15:43
26) Grant Nykaza - 15:51
27) Scott Milling - 15:52
NXN Girls
Individuals
16) Madeline Perez - 20:03
New Trier High School - 11th, 275 points
6) Courtney Ackerman - 19:43
23) Mimi Smith - 20:13
62) Jessica Ackerman - 20:57
163) Kaitlin Frei - 23:01
164) Kathleen Keene - 23:01
166) Oona Jung-Beeman - 23:03
181) Kelli Schmidt - 23:32
Naperville North High School - 15th, 339 points
53) Elly Deturris - 20:50
101) Louise McDaniel - 21:46
112) Kate Shannon - 22:02
127) Jenny Smith - 22:11
155) Kimber Meyer - 22:51
168) Judy Pendergast - 23:07
173) Grace Carballo - 23:09
FL Girls
17) Courtney Ackerman - 18:02
34) Kaylee Flanagan - 18:35
---
Washington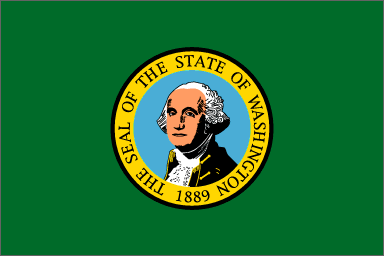 NXN Boys
Individuals
4) Joe Hardy - 17:19
7) Sumner Goodwin - 17:24
North Central High School - 3rd, 146 points
18) Tanner Anderson - 17:42
32) Taylor Wilmot - 17:56
54) Keith Williams - 18:11
68) Isaac Kitzan - 18:21
79) Nik Taylor - 18:24
95) Oliver Reed - 18:42
97) Austen Frostad - 18:42
Kamiakin High School - 7th, 239 points
33) Austin Oser - 17:57
45) Ahmed Olaf Ibrahm - 18:08
46) Garrett Davi Kraal - 18:09
85) Christian Rodriguez 0 18:27
159) Cameron Glade - 19:30
166) Andrew Snyder - 19:41
196) David Kraal - 23:09
FL Boys
11) Andrew Gardner - 15:34
14) John Dressel - 15:37
24) Patrick Gibson - 15:46
31) Apolinar Baltazar - 15:59
NXN Girls
Individuals
3) Katie Knight - 19:32
8) Amy-Eloise Neale - 19:45
Camas High School - 13th, 294 points
4) Alexa Efraimson - 19:34
58) Alissa Pudlitske - 20:55
102) Megan Napier - 21:47
129) Madison Woodson 22:14
170) McKenzie Good - 23:08
179) Camille Parsons - 23:22
193) Alexa Jones - 24:48
FL Girls
36) Katelyn Bianchini - 18:42
---
Utah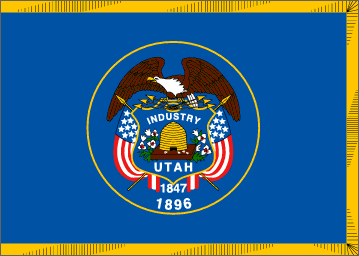 NXN Boys
Individuals
23) Jordan Cross - 17:44
28) Jake Heslington - 17:51
American Fork High School - 2nd, 122 points
8) Brayden McLelland - 17:25
19) Connor McMillan - 17:42
38) Zachry Jacklin - 18:01
72) Caleb Thompson - 18:22
77) Tyson Green - 18:23
100) Tyler Bell - 18:44
115) Spencer Herzog - 18:54
Davis High School - 13th, 308 points
40) Preston Johnson - 18:03
57) Brayden Cromar - 18:13
89) Alex Hedquist - 18:34
134) Skylar Williams - 19:06
146) Andrew Aposhian - 19:19
172) Sam Haws - 19:47
FL Boys
4) Ben Saarel - 15:13 (added, not listed in UT in our results)*
12) Connor Mantz - 15:34
16) Kramer Morton - 15:41
NXN Girls
Individuals
52) Lucy Biles
Davis High School - 12th, 281 points
39) Ellie Child - 20:33
88) Shea Martinez - 21:33
115) Kenzie Weir - 22:03
118) Joanna Boyd - 22:04
121) Taylor Cox - 22:05
143) Ashley Tyndall - 22:36
189) Mickell Wood - 24:16
FL Girls
28) Summer Harper - 18:21
32) Sarah Feeney - 18:30
---
California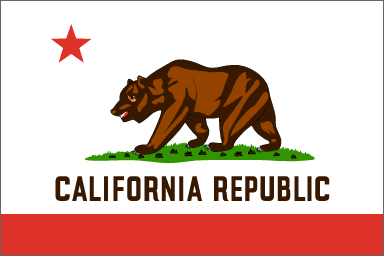 NXN Boys
Individuals
37) Porter Reddish - 18:01
41) AJ Yarnall - 18:04
66) Bryan Fernandez - 18:20
98) Juan Gonzalez - 18:42
161) Forrest Riley - 19:34
Arcadia High School - 1st, 108 points
2) Estevan De La Rosa - 17:09
14) Mitchell Pratt - 17:37
43) Mahmoud Moussa - 18:06
49) Phillip Rocha - 18:09
80) Josue Gonzalez - 18:25
143) Jarrick Wenslow - 19:15
157) Bryan Ngo - 19:26
Carlsbad High School - 18th, 424 points
50) Jeffrey Schaefer - 18:09
113) Scott Snow - 18:53
127) Shay Martin - 19:02
132) Christian Freeman - 19:05
185) Sean Pruitt - 20:14
191) Kevin Freeman - 20:39
195) Sean Unger - 20:52
California (Whittier) High School - 20th, 464 points
119) Leo Corcoran - 18:55
121) Sreven Vera - 18:56
137) Jose Pacheco - 19:09
144) Joshua Roldan - 19:18
147) Matlazomatli Rojas - 19:19
160) Samuel Bautista - 19:32
181) Christopher Ramirez - 20:03
FL Boys
9) John Lawson - 15:31
NXN Girls
Individuals
1) Sarah Baxter - 19:17
20) Hagen Reedy - 20:12
35) Sydney Segal - 20:31
43) Bethan Knights - 20:37
60) Maggie Bell - 20:57
East Sacramento High School - 20th, 419 points
113) Peyton Bilo - 22:02
114) Lauren Larocco - 22:02
117) Miranda Myers - 22:04
139) Madison Rawson - 22:32
156) Eleanor Ferguson - 22:51
191) Allison Klas - 24:26
194) Kim Lackner
Great Oak High School - 16th, 371 points
67) Christian Calain - 21:05
96) Miranda Kewley - 21:41
128) Ashley Helbig - 22:13
141) Alexis Messerly - 22:36
153) Haley Dorris - 22:49
159) Maiya Larsen - 22:57
178) Kim McNamee - 23:14
Saugus High School - 17th, 388 points
61) Samantha Ortega - 20:57
109) Katie Huntington - 22:00
133) Abigail Frankian - 22:22
147) Olivia Altieri - 22:45
150) Heidi Hoslet - 22:47
160) Nina Sassano - 22:58
185) Darby Laplant - 23:42
FL Girls
8) Marissa Williams - 17:43
20) Julia Maxwell - 18:04
23) Madeleine Ankhelyi - 18:06
38) Kayla Ferron - 18:59
---

New York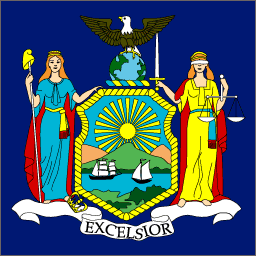 NXN Boys
Individuals
13) Micky Burke - 17:37
56) TJ Hornburger - 18:12
82) Philo Germano - 18:26
90) Benito Muniz
130) Eric Holt
Saratoga High School - 12th, 271 points
44) Brent Freestone - 18:07
74) Gavin Gaynor - 18:22
86) Aidan Tooker - 18:31
111) Jay Navin - 18:50
112) Evan Quinones - 18:52
136) Travis Briggs - 19:09
171) Joe Verro - 19:46
Fayetteville-Manlius High School - 16th, 372 points
15) Nick Ryan - 17:37
120) Bryce Miller - 18:56
126) Connor Farrell - 19:08
149) Riley Hughes - 19:21
150) Colin Fitzgibbons - 19:22
182) Charle Beeler - 20:06
FL Boys
N/A
NXN Girls
Individuals
2) Mary Cain - 19:21
31) Gianna Frontera - 20:26
45) Bella Burda - 20:41
46) Kennedy Jensen - 20:41
59) Sibohan Quinn - 20:56
East Aurora High School - 4th, 212 points
57) Marta McLaughlin - 20:55
82) Megan Baritot - 21:22
87) Medeline Murray - 21:32
95) Mackenzie Donahue - 21:40
98) Fiona Danieu - 21:43
174) Rebekah Zee - 23:10
187) Sidney Spaschak - 24:01
Saratoga High School - 5th, 218 points
9) Taylor Driscoll - 19:45
47) Olivia Morrow - 20:42
48) Keelin Hollowood - 20:42
125) Sarah Morin - 22:06
145) Spencer Hayes - 22:43
146) Maddie Samuell - 22:43
172) Shania Hayward - 23:09
Fayetteville-Manlius High School - 1st, 54 points
21) Jillian Fanning - 20:12
22) Jillian Barger - 20:13
29) Katie Brislin - 20:22
34) Alana Pearl - 20:29
51) Jenna Farrell - 20:49
64) Annika Avery - 20:57
99) Michelle Duffy - 21:44
FL Girls
21) Katie Lemo - 18:05
25) Marissa Saenger - 18:18
31) Megan Reilly - 18:25
 
---
Texas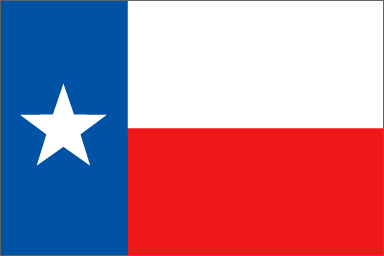 NXN Boys
Individuals
5) Robert Domanic - 17:22
47) Ryan Teel - 18:09
51) Austin Wells - 18:10
81) Cameron Villareal - 1826
Southlake Carroll High School - 8th, 246 points
20) Nate Sullivan - 17:42
30) Connor Hendrickson - 17:53
31) Joe Sansone - 17:54
138) Eli Canal - 19:11
154) Trevor Gilley - 19:25
167) Chase Wichman - 19:42
193) Alec Garner - 20:43
The Woodlands - 22nd, 526 points
35) Adam Davidson - 17:59
162) Craig Irvin - 19:35
163) Brigham Hedges - 19:37
178) Logan Emery - 19:58
177) Eric Kroon - 19:58
180) Rick Hawley - 20:01
192) Hiroshi Kirby - 20:41
FL Boys
15) Robert Domanic - 15:40
NXN Girls
Individuals
5) Karis Jochen - 19:42
15) Madie Boreman - 20:02
18) Katie Jensen - 20:09
32) Sandie Raines - 20:26
Southlake Carroll High School - 2nd, 198 points
33) Shelby Chapin - 20:28
54) Courtney Kriegshauser - 20:53
84) Elena Arriaza - 21:27
86) Antigone Archer - 21:30
126) Maddie Keen - 22:10
148) Katie Burnham - 22:47
149) Taylor Ullmann - 22:47
The Woodlands - 21st, 439 points
55) Madi McLellan - 20:53
134) Katie Willard - 22:23
144) Ashley Guidot - 22:38
154) Grace Huryn - 22:49
161) Abbey Piontek - 23:00
171) Kara Zuspan - 23:09
178) Anna Lyons - 23:27
FL Girls
5) Karis Jochen - 17:36 (added, not listed as TX in our results)
11) Sanie Raines - 17:52
---

Colorado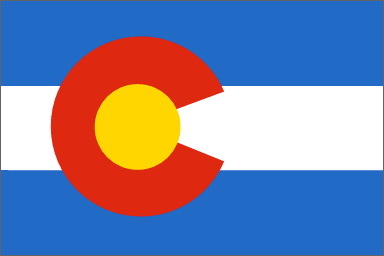 NXN Boys
N/A
FL Boys
N/A
NXN Girls
Individuals
7) Elise Cranny - 19:43
13) Katie Rainsberger - 20:01
83) Rachael Chacko - 21:23
93) Emma Gee - 21:39
Fort Collins High School - 8th, 238 points
25) Erin Hooker - 20:15
85) Kari Vanzyl - 21:30
100) Heather Holt - 21:46
103) Audrey Oweimrin - 21:48
116) Abbey Ervin - 22:03
152) Kiri Michell - 22:48
Pine Creek High School - 18th, 388 points
12) Heather Bates - 20:00
91) Gabrielle Sered - 21:37
136) Kaleigh Kroker - 22:29
142) Veronica Carrideo - 22:36
190) Katherine Sered - 24:22
192) Madelyn Baron - 24:36
FL Girls
4) Jordyn Colter - 17:30
35) Melanie Nun - 18:36
---