Event Hub
Breaking News: Meb is Out of Houston
Meb Keflezighi has unfortunately announced that he will not participate in the 2013 Houston Half-Marathon.
"Unfortunately, I have not been feeling good. I had the flu and missed a lot of days," Keflezighi said during a press conference. "I was looking forward to running in Houston, but unfortunately, I won't be racing. The decision that made it for me was sickness... I had to take six or seven days completely off. I really wanted to come here and compete... I have run personal bests here and I have very fond memories in Houston."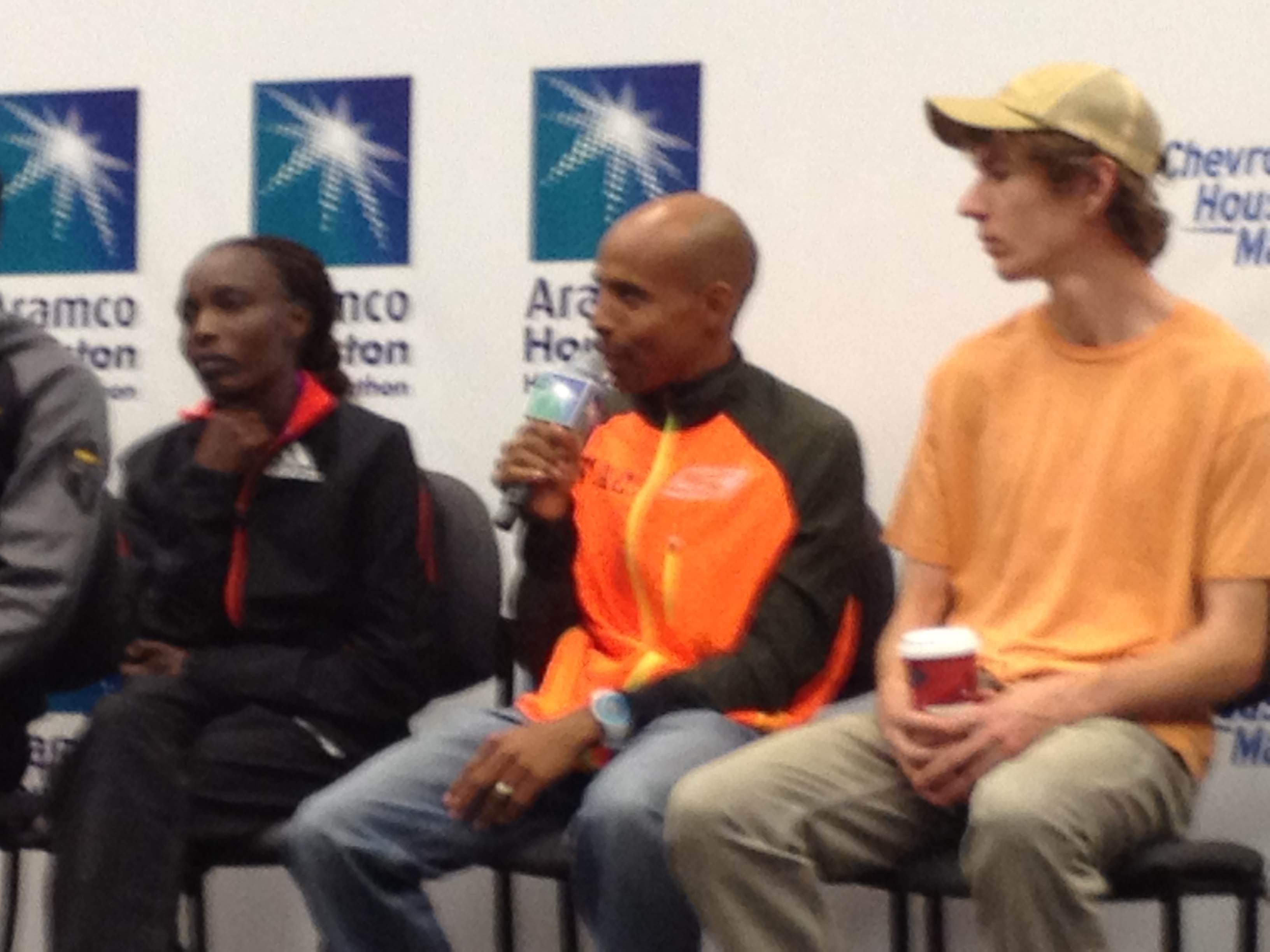 Meb makes his announcement.


This leaves the young man sitting to his left, Luke Puskedra, to lead the American charge in the Houston Half-Marathon.