Event Hub
Down Goes Bolt! Gatlin takes Rome in 9.94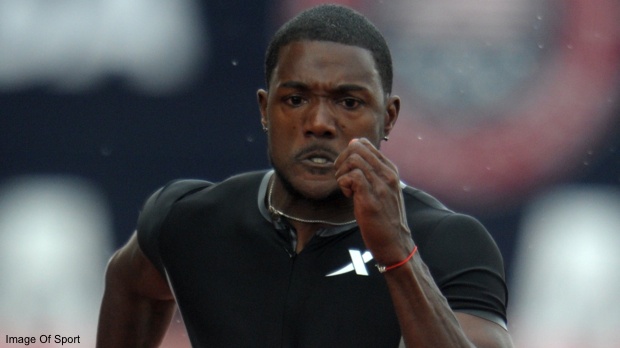 On Wednesday, Justin Gatlin apologized for any comments that were taken as trash talk before his faceoff with Usain Bolt at the Golden Gala meeting in Rome. He let his racing do the talking as he upsets the six-time Olympic gold medalist with his 9.94 run. Bolt finished second with his 9.95.

"Bolt is a great competitor and great champion," Gatlin said after his race. "To come out here and have a victory, it just stamps that I'm having a good season." 

Bolt drops to 3-1 against Gatlin, the first American to beat Bolt since 2010. Gatlin's lean at the finish line was the difference that separated him and Bolt. 

After the race, Bolt did not appear upset as he smiled about his great start. He noted that he stumbled a little when he was five steps into the race.

Gatlin headed into the meet with the second fastest time in the world. He ran 9.91 at Beijing's Diamond League meet. Bolt started his season much slower as he ran 10.09 at the Cayman Invitational on May 8 and barely edged out training partner Kemar Bailey-Cole at the finish line.  

Last summer, Bolt took gold at the 2012 summer Olympic Games in London winning in 9.63 seconds. Gatlin ran a personal best of 9.79 and took bronze. Bolt was beat by Yohan Blake at the Jamaican Olympic Trials last year. 

Gatlin will race at the United States Championship in two weeks to secure his spot on the national team heading to Russia in August. Bolt will continue to race on the Diamond League circuit as well as run the 100-meter dash at the Jamaican National Championship.He is the defending champion over 200 meters from the 2011 World Championships in Daegu and has an automatic qualifier.  

Chris Chavez is a staff writer for Flotrack and a journalism major at Marquette University. He once beat Joey Fatone of NSYNC in a half-marathon. Feel free to to reach him with any questions, comments, or feedback on Twitter or by email.