Event Hub
Mary Cain scratched from US Champs 800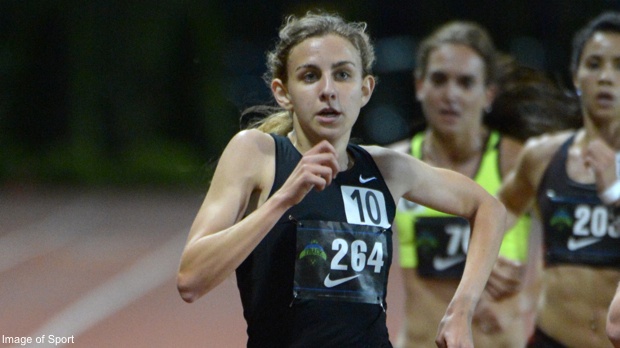 High School phenom Mary Cain will attempt to make the United States team headed to the IAAF World Championships in Moscow over the 1,500-meter distance. Cain is listed as a scratch on the 800-meter race entries after recording the USA "A" standard in the 800-meter, 1,500-meter, and 5,000-meter run. 

The first round of the women's 800-meter run is slated for 3:30 p.m. on Thursday with the 1,500-meter run at 4:40 p.m. No statement on the decision has been made by Cain or coach Alberto Salazar, but the lack of recovery time between races may be the reason. 

As of Monday morning, there are 29 athletes declared for the 800-meter dash. Five athletes are pending entries. Among the four athletes that have qualified and yet to declare are Maggie Vessey of New Balance, Erica Moore and Latavia Thomas of Nike. 

Cain is now among 18 athletes declared in the 1,500-meter run and has the fifth best time. She is also stilld decalred for the 5,000-meter run, which is scheduled for June 23. 

Princeton's Greta Feldman and Asics' Heather Kampf are currently the only two scratches in the women's 1,500-meter run. 

Afternoon Update: Jenny Simpson of New Balance has also scratched from the 1,500-meter run and will opt for the 5,000-meter. She holds the wildcard from the IAAF World Championship in Daegu.