Daniel Radcliffe casted as Seb Coe in new film
You're a runner, Harry.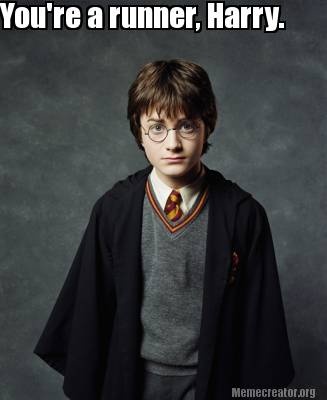 Daniel Radcliffe, best known for his role as Harry Potter in the eight-film series, is set to play Sebastian Coe in an upcoming film on the British running legend titled "Gold."

The film was written by Simon Beaufoy and Will Davies. Beaufoy won the 2008 Academy Award for best adapted screenplay for Slumdog Millionaire. Davies was the writer behind British hit Johnny English and Johnny English Reborn. 

James Watkins will direct the film and has previously worked with Radcliffe on The Woman in Black. Watkins' filmography lists six films and all of them being thrillers or horror movies.

The film is set to tell the story of Coe and Ovett's rivalry before the 1980 Olympics in Moscow, which the United States did not compete at. No one has been selected to play Ovett yet, according to BBC. Ovett was not a red-head, so do not expect Rupert Grint (Ron Weasley in the Harry Potter series) to be cast. 

Here is a quick .gif file of Radcliffe running in Harry Potter for early analysis of his running form. 

We tried to find out if Radcliffe belonged to any running club in the United Kingdom, but any Google results with the words "Radcliffe" and "running" redirected us to articles and links on Paula Radcliffe.