Event Hub
Flotrack XC Rankings Men's NCAA Top Teams 31 - 21 (Week 5)
Rankings guru Isaac Wood returns with his Flotrack NCAA XC Rankings. Though there were some major shifts in the poll, the picture for the NCAA XC Championship is starting to become a bit more clear. Below, Wood has listed the teams who will be making the NCAA meet, where they will finish in Terre Haute, and how many points they'll score. For the sake of brevity, we've broken up the countdown into three parts. Below are the men's teams from 31 to 21.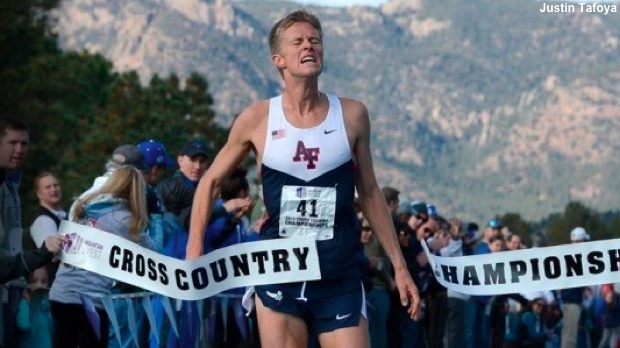 Place Team Points
31 - Georgia 627
The sole reason Georgia gets into the rankings this week and possibly into NCAAs is because of the decent depth they have that could save their bacon and get them to Terre Haute. Luke Baker had the race of his life at SECs (which helped Georgia place 3rd as a team) and if he can keep his peak going into the regional, he is capable of a top five if not better finish in the South (Baker was 4th at SECs and :02 seconds back of Solomon Haile).

Brandon Lord was 3rd at the South Regional in 2012 and is coming off of a mediocre 17th place finish at SECs. If he is fit, Georgia has two nice low-sticks for the region meet. Charlie Sparks, Sid Vaughn, and Zack Sims are some other nice pieces that the Bulldogs will need to rise up to solidify their spot at Nats. Next up: South Region

30 - Iowa State 605
Gotta give Coach Martin Smith credit. Maybe not for the recruitment of the guys at Iowa State, but for the fact that everywhere he goes, he always has his teams ready to roll come November. A :24 second spread really helped the Cyclones as they were able to score a huge win over Texas.

Mohamed Hrezi is finally looking like the runner I thought he would when I originally had Iowa State making the meet this summer. His 7th place finish at Big 12s was impressive. The only concern for Iowa State is that things might get harder for guys like Edward Kemboi, Alex Dillenbeck, and Brian Llamas over 10k. But no matter, I am on the Martin Smith bandwagon and these guys will be ready to roll when it matters this weekend at the Midwest Regional.

29 - Florida 565
The Gators might have one of the most underrated 1-2 punches up front in the country. Jimmy Clark and Mark Parrish are both very capable athletes that proved it this weekend at SECs helping lead Florida to a 2nd place team finish behind Arkansas (Clark was 5th and Parrish 8th). Clark has PRs of 13:58 and 29:08 and Parrish has run 14:02 and 8:42 in the 3kST. Those two low sticks should carry them a long way heading into the championship portion of the season, including the South Regional.

Eddie Garcia makes for a nice no. 3 and Carlos Miranda and JL Hines are coming around. Don't be surprised to see Clark take home the South Region individual title in nine days.


28 - Arizona State 557
A surprise team that has been really close to making their way onto the national scene and rankings is Arizona State. The Sun Devils have a nice set of interchangeable parts that after no. 1 runner Garrett Seawell, seemingly move around quite a bit from race to race.

Ryan Herson, Garrett Baker-Slama, Steven Schneiders, and former prep phenom Bernie Montoya are all solid runners. Plus, Montoya has improved in every race this season. If the Sun Devils have another good day at the West Region, they look like a nice surprise team to make it to Terre Haute coming out of a tough region.

27 - Washington 552
After losing by only two points to Arizona State at Pac-12s (with regular no. 2-3 man Meron Simon passing out on the course), the Huskies are actually finding more depth as the season progresses.

Portland transfer Jacob Smith had his first good outing in a Husky kit (finished 25th individually) and stud Aaron Nelson had a pretty good, but not great day finishing 8th. With Simon inserted into the mix and Izaic Yorks and Andrew Gardner getting better along with steady Tyler King, the Huskies should be able to roll at the West Regional in less than two weeks and get themselves to the Big Dance.
26 - Air Force 530
Another surprise showing this conference weekend was out of Colorado Springs where Air Force looked very good running on their home course at the Mountain West Conference meet. Placing 3rd behind New Mexico and Colorado State and beating a good and formerly ranked Boise State team, the Falcons ran their best race of the year at home.

Isaiah Bragg was outstanding, beating out Luke Caldwell of New Mexico for the individual title. The Falcons have found some depth as 1500m standout from this past spring Zach Perkins is figuring out how to manage 8k and hopefully 10k. Patrick Corona has also been a very good no. 2 behind Bragg for most of the year. Air Force has some points and they could be a part of a six team qualifying region out of the Mountain. 
25 - Notre Dame 528
A big time run from normal no. 2 man Martin Grady (5th individually), who stepped up to be the the lowest stick for the Irish and helped Notre Dame edge out Virginia for 3rd at the ACC Conference meet. The good news for the Irish is that even though Jeremy Rae had a sub-par race, they were still able to put together a decent team performance. Rae is pretty solid over 10k (especially for a miler) and with him and Grady up front, the Irish are solid. If the team can get their 1-5 spread a bit closer together, they will improve the larger the race gets. Next up: Great Lakes Regional
24 - Wisconsin 526
Malachy Schrobilgen's Big 10 individual title was the one major highlights from the conference weekend for the Badgers as they had to watch a different team take the Big 10 team title home for the first time in fourteen years. Wisconsin was able to place four athletes in the top-20 and their no. 5 was three spots out in 23rd.

I still really think that Rob Finnerty is such a huge wildcard for the Badgers. If he can place 49th at NCAAs in 2012, he should be able to do something similar if not better this year (if healthy). Wisconsin will have a chance for payback at the Great Lakes Regional (although both Wisco and Indiana should cruise--they have plenty of points) and should make Nats for the 40th straight time. 
23 - Providence 515
The Friars kept things close this past weekend at the Big East Champs, finishing second by only 13 points to Villanova. Maybe the biggest surprise for Providence is that Shane Quinn was not their lowest stick like he has been all season long. Northeastern transfer Brian Doyle was the top Friar finishing 3rd individually and Ben Connor was their no. 2 finisher placing 5th. If Quinn could return to form, then Providence has three very solid possible low-sticks at Regionals and Nationals. The Northeast Region is a pig this year and will take a solid run from the entire squad to nail down their spot at the Big Dance in Terre Haute. 
22 - Villanova 513
Freshman phenom Pat Tiernan continues his outstanding season for 'Nova as he was able to take home the individual title honors from the Big East Conference meet this weekend. He was also able to assist in winning the team title as well. Villanova has four very talented athletes in Tiernan, Sam McEntee, Jordy Williamsz, and Robert Denault, who are all capable of quality performances at Regionals and Nationals.



In fact, Villanova is the reigning Mid-Atlantic Regional Champs from last year where McEntee and Williamsz both ran outstanding races. Hopefully the Wildcats can help themselves by not crushing the regional meet like they did last year and save themselves for a much stronger finish in Terre Haute. 
21 - Colorado State 494
Colorado State is the highest ranked team in the country that still no one knows about. Many believed that the early success of the Rams was a fluke and that it wouldn't happen again (I was skeptical myself). Maybe Roy Griak was weak or they have no low sticks. Either way, anyone who believed they were a fluke are definitely wrong.

Although Colorado State did not take home the Mountain West Conference team title, they were only 19 points back from a quality New Mexico team. The most jarring statistic of the weekend for the Rams was their ridiculous :7 second spread from 1-5. There may be no other team in the country who can get all five of their scorers to finish within that tight of a window. This will serve them well as the meets get bigger, as long as they can get out well and keep themselves in the top one-third of the race throughout. Next up: Mountain Regional