NOP's record attempts will be live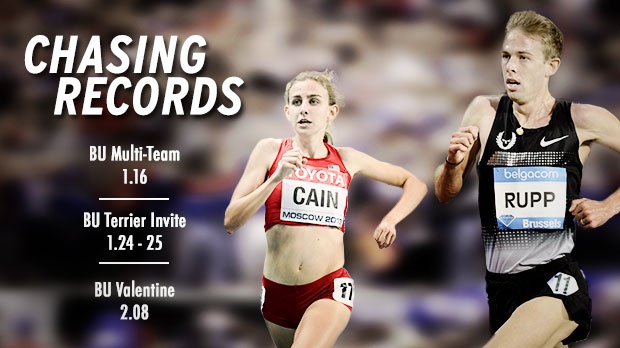 Flotrack will live stream the Nike Oregon Project's record attempts from Boston University

1/3/2014

AUSTIN, Texas -- The Nike Oregon Project has announced that it will chase six American indoor records and one Canadian indoor record over a span of 24 days at Boston University. Flotrack Pro will stream each of the attempts live, plus post-race workouts featuring the group.
"We are excited to partner with Nike on the record attempts by Alberto Salazar's Nike Oregon Project," said Flocasts Co-Founder Mark Floreani. "After the success of last year's event, we wanted to not only continue to work with NOP, but offer more support and coverage this season."
In an effort to put on the premier indoor races of the year, Flotrack has partnered with NOP to provide financial support to assist the athletes in their chase for records. There will be a total of three meets at which the record attempts will take place. All of the races will be live with multiple cameras on Flotrack Pro with NOP head coach Alberto Salazar mic'd up for all post-race workouts.

- 
All races will be live on Flotrack Pro. Not already a member? Click here to sign up.
- Click here to view Flotrack Pro's 2014 Indoor Track and Field schedule
Following the team's success at the 2013 World Championships in Moscow, Russia, Salazar and the NOP see this winter as an opportunity to gauge the success of their training programs.
"The goal is to run fast times this winter," Salazar told Flotrack in December. "I believe that the only way you can really see if [the athletes are] getting better is by really going all out. We felt that this was a good time to evaluate the new things we're doing in training."
Although Salazar is coaching some runners for the first time this winter - like Jordan Hasay and Shannon Rowbury - Salazar and his staff have made changes in the training programs of seasoned NOP members.
"For athletes like Galen [Rupp] and Treniere [Moser], the difference is that we're hitting a higher volume. With it, we're trying to get the speed work up as well and continue to get faster and faster. The other part is our strength training program that we continue to develop."
Last year, Rupp made an attempt at the Boston University Terrier Invitational to break Bernard Lagat's American indoor mile record of 3:49.89. Rupp would finish in 3:50.92 and become the second fastest American at the event and fifth fastest all-time in the world.
"It is really loud and rocky in that place," Salazar said. "Last year when Galen ran the mile, I was yelling as loud as I possibly could. I had my head sticking out halfway into the first lane and he couldn't hear a word I said as he went by. It's a great atmosphere and great track."
Salazar returns to Boston University not just for the atmosphere, but for two special reasons.
"First, I believe that Boston University has the fastest track in the country," Salazar stated. "Another reason is that [assistant track and field director] Bruce Lehane of the Greater Boston Track Club is an old friend of mine. He was coached by Bill Squires, who coached both of us. He and [track and field director] Robyne Johnson have been very hospitable to us that we could put together these three invitational fields in conjunction with any of their races that they have there."
Salazar also added, "I've talked to Bruce Lehane about having Bill Squires come and maybe have him be the honorary starter. Bill has had a big impact on my life."
The race schedule for the Nike Oregon Project's record attempts is listed below. The races are subject to change.
BU Multi-Team Meet - 1/16
Women's 1k: Mary Cain, Shannon Rowbury, Jordan Hasay and Treniere Moser
Men's 5k: Galen Rupp and Cam Levins
BU Terrier Invitational - 1/24 - 25
Women's Mile: Mary Cain Shannon Rowbury, Jordan Hasay, and Treniere Moser
Men's Two-Mile: Galen Rupp
Men's 1k: Matt Centrowitz
BU Valentine Invitational - 2/8
Men's Mile: Galen Rupp