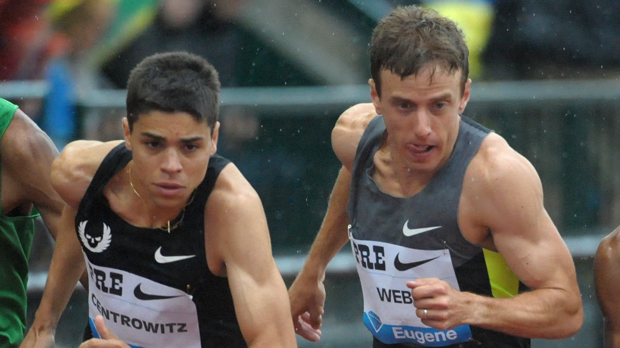 The University of Washington finally reopens the doors to its Dempsey Indoor facility and some big names are looking to shake off the cobwebs.

As we look through the list of accepted entries, some athletes certainly stand out. Mainly, Alan Webb in the mile, Matt Centrowitz in the 800m, both Jordan Hasay and Shannon Rowbury in the 800m, and the Nike Oregon Track Club crew leading the way in everything from the men's 1000m to the 3000m.
The OTC also have the top entries in the women's mile and 3000m, too.

Men's 800m
Matt Centrowitz (Nike Oregon Project)
Joe Abbott (Unattached)
Riley Masters (Brooks Beasts)

Alan Webb (
Unattached)
Men's Mile
Alan Webb (Unattached)
Jordan McNamara (Nike OTC Elite)
Tommy Schmitz (Speed Factory)
Mark Wieczorek (Brooks Beasts)
Patrick Casey (Oregon Track)

Men's 3000m
Jordan McNamara (Nike OTC Elite)
Ben Blankenship (Nike OTC Elite)

Women's 800m
Lauren Wallace (Oiselle)
Jordan Hasay (Nike Oregon Project)
Shannon Rowbury (Nike Oregon Project)
Kim Conley (New Balance)

Women's 3000m
Lauren Johnson (Nike OTC Elite)
Alexi Pappas (Oregon Track)

Note: These are all subject to change.

If speed is more of your thing, we should also add that the University of Southern California is letting their men and women sprinters loose in the Dempsey. They'll look to capture some early season marks.



While the record chasing action will be happening this Thursday at the Boston University Multi-Team Meet, Flotrack will be on hand at UW on Saturday to bring you all of the action live.

The live stream will be available for Flotrack Pro members only. Not already a member? Sign up here.