Tuesday Morning Coffee Talk
Tuesday Morning Coffee Talk
Flotrack news and links for January 28th, 2014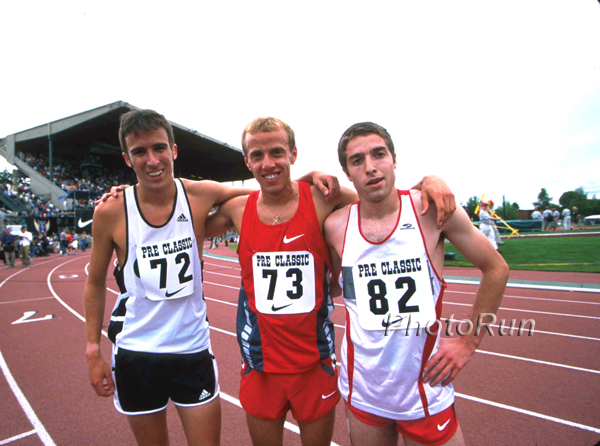 Happy Tuesday Flotrack! There's no time for jokes because there's actually a lot of news happening in the world of track and field. That being said, if you can't pause your busy day for just a minute to watch this video of English bulldog puppies learning to walk, then what are you doing with your life?
And now the "news"
Goodnight, sweet prince.
I really hope Sochi is more like Cool Runnings II and less like Munich II.
I know the New York Times just published an opinion piece called "When 'Long-Form Is Bad Form," but guess what, this isn't one of those times. This piece is #longform and it's really, really good.
The Lolo Jones news cycle is about to come full circle. "Why The Lolo Jones Hate?" will be followed by "Why Do We Hate On People Who Hate Lolo Jones?" will be followed by "Why Do We Hate On People Who Hate On People Who Hate on Lolo Jones?" etcetera.
Jon Mulkeen (aka @Statman_Jon) gives us 13 reasons why a sub-2-hour marathon might happen in his lifetime ("i.e.: in the next 40 - 50 years, hopefully"). I too plan on seeing someone crack the barrier in my lifetime, since I plan on living at least 356 more years. 
A stern warning will certainly do the trick to get these "impostors" to leave Kenya.
I know nothing of the book other than I'll buy it solely on the basis that Magness is incredibly passionate and informative about the science of running. This is my preemptive endorsement.