Thursday Morning Coffee Talk
Thursday Morning Coffee Talk
Flotrack news and links for January 30th, 2014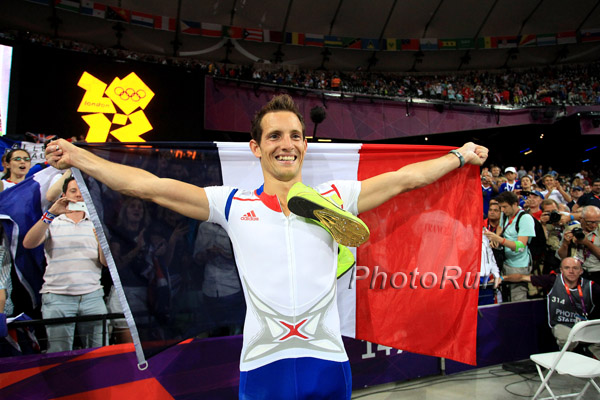 Happy Thursday Flotrack! By the time you're reading this, everyone in the Flotrack HQ will have already left for either Washington or Penn State. I'd like to take this opportunity to say that whenever Alex / Ryan / Gordon / Isaac leaves for a trip, I like to try and prank them. I once taped a banana under Fenton's desk and he didn't find it until a month later. Joke's on me, I guess.
And now the "news"
The race is going to be so much more chill now.
The fiercest high school girls matchup since Mean Girls.
I originally read this as "Non-elite U.S. marathoners are getting fatter" and silently nodded in agreement.
I haven't seen someone use the word "goof" since that Jessi Slaughter video. Thank you, it's been a good run, but if you need me I'll be out back with my head hung low for that last reference.
Renaud Lavillenie attempted a 6.07m vault at the European Indoor Championships, which would have been the 
second greatest indoor pole vault of all-time.
 He thought he made it, but the 
officials raised the red flag
 and signaled a miss.

What's a man, who's going through an emotional roller coaster, to do?

Well, he then sat on the ground and started crying. I honestly haven't seen a frenchman so sad since
Nazi Germany marched into Paris
during WWII. G'night folks!