Event Hub
Lawi, Solinsky, & the WCC in UW men's 3k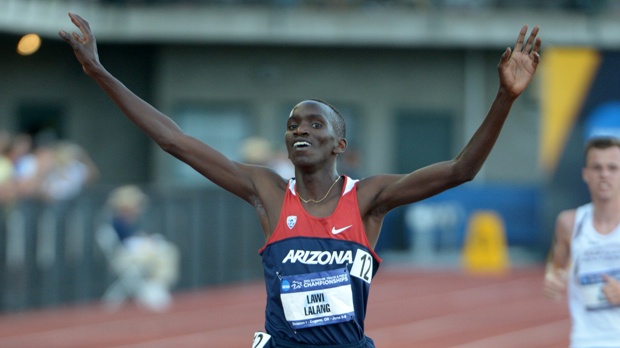 This weekend's University of Washington Invitational is bringing in some of the most fascinating runners in the country on the high school, college and professional level. There should be some very intriguing matchups and openers this indoor season. 
The men's invite 3k will also be fun with
Lawi Lalang
, who opened his season with a 1:51.20 800m at the UNM Cherry and Silver Invitational. Lalang will be joined by former 10k American Record holder
Chris Solinsky
, BYU star
Jared Ward
, and two former Colorado steeple studs
Aric Van Halen
and
Billy Nelson
. If Lalang is healthy, I don't see any reason why he doesn't win by quite a bit. The real story will be Solinksy's fitness; how close will he be to 2010 form, when he ran 7:34.32?
This field also features a renewal of the fun BYU - Portland rivalry from the West Coast Conference. Since BYU joined the conference in 2011, both schools have gone back and forth winning the conference meet in cross country. XC All-Americans Tylor Thatcher (21st XC '13) from BYU and Scott Fauble (13th XC '13) from Portland will be in the mix along with BYUs Jon Nelson (68th XC '13), Jason Witt (87th XC '13), and Curtis Carr (4th NCAA 3k Steeple '12) and Portland's Ryan Poland (66th XC '13). 
Two of Stanford's stud incoming recruits will be running unattached in Sean McGorty and Jack Keelan. McGorty had a very strong Pre-Nationals race in cross, but struggled (relatively) as the season went on. Keelan, who is a much better track runner than cross, will be running in his first large college-level competition of his career. Keelan ran 14:29 for 5k at NBON last year and his 3k debut will be worth watching. 
Prediction: 
1. Lawi Lalang (Arizona) - 7:48.19
2. Chris Solinsky (Nike) - 7:53.33
3. Jared Ward (BYU) - 7:55.98
4. Scott Fauble (Portland) - 7:56.40
5. Aric Van Halen - 7:56.83


Remember: you can watch every second of the UW Invitational LIVE on Flotrack this weekend.