"He needs to finish better," says Salazar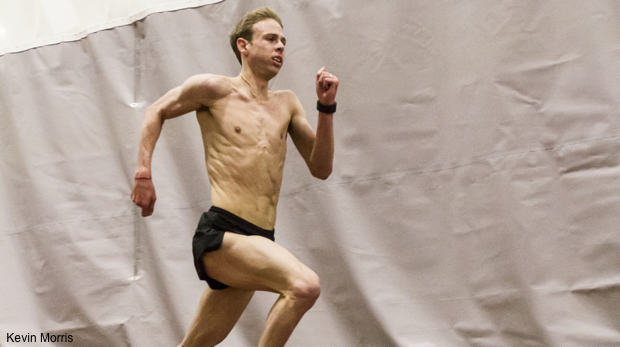 Galen Rupp is running a mile in Boston, but there's a slight change of plan. Instead of making a world record attempt at Boston University on February 15th, coach Alberto Salazar and Rupp have decided to run the mile at the New Balance Indoor Grand Prix.
Due to race sharpness, fatigue, and timing of the races, Salazar thought it'd be best to enter a competitive mile to work on the factors that Rupp has been recently lacking.
"We were going to do it on February 15th," Salazar told Flotrack, "but after further consideration, we took two things into account: (1) it was too much stress, too many weeks in a row before USATF [Indoor Championships] and (2) he won't have been in a competitive, tactical race all winter."
Although Rupp has broken the American indoor 5k and 2-mile record this season, he may be missing the closing speed needed to medal at major championships. When Rupp ran 13:01.26 for 5000m on January 16th, his last 400m split was 60.99 with his last 200m coming in 30.36. Although the race was a big negative split for Rupp, you could tell that he was running out of gas in the final meters.

For his 2-mile American record (8:07.43), his last 400m was ~62.53 with his last 200m coming in 32.83. For a quick comparison, Rupp averaged 60.4 for his first four quarter-miles in that 2-mile race
Despite still running historic times, Salazar feels that Rupp needs to improve on his last few laps.
"His finish hasn't been good in these races because he's been running flat-out the whole way. I thought, 'You know what? USATF is going to be a race. It's probably going to be slow with a big finish,'" Salazar said.
"I felt that he needs to do that before that race," he added.
This will effectively end "the chase" for Rupp. The 2012 Olympic 10k silver medalist targeted three American records this indoor season, but will have to settle for just two (5k and 2-mile).
Rupp now looks to sharpen his racing skills with the U.S. Indoor Championships and possibly with World Indoor Championships on the horizon. However, the change in schedule was not due lack of preparation.

"The training is going great," Salazar said. "We're not changing this because we're worried he can't run the times. He can run in the general vicinity. He's definitely tired after the two-mile and he's not completely recovered."
While being fresh will be an added boost for Rupp as he heads back to Boston, Salazar looks back to the outdoor season to find faults in his athlete's training that can be improved upon.
"Even going back to the World Championships in Moscow, he was off," Salazar said. "He was off at the meet in Zurich. I feel that he's in great shape, but he needs to finish better. That's what we're concentrating on right now."
---
Editor's Note: One Nike Oregon Project athlete who was unable to "chase history" this indoor season was Matthew Centrowitz. The two-time World Championship 1500m medalist scratched from his indoor 1k American record attempt at Boston University on January 25th due to illness. Salazar revealed that Centrowitz had contracted a "bad viral infection that needed him to take medication." Centrowitz is currently running, but is done for the indoor season.