Tuesday Morning Coffee Talk
Tuesday Morning Coffee Talk
Flotrack news and links for February 4th, 2014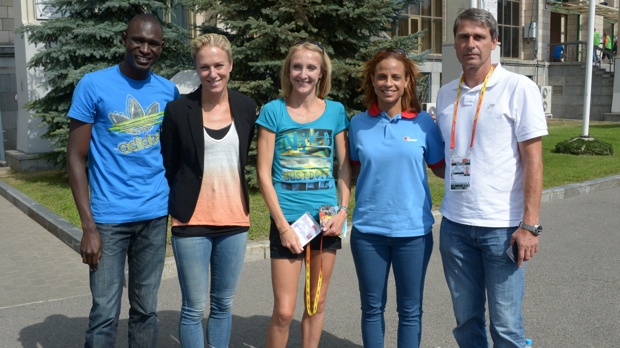 Happy Tuesday Flotrack! The climate down in Austin, TX has been a little bizarre lately. Yesterday, it was 36 degrees. Today, it's 72. Go home weather, you're drunk.
And now the "news"

What you should know is that Matt Centrowitz almost contracted pneumonia this winter. Thanks for ruining everything, rhinoviruses.
The segue between these two articles was too easy to pass up. Do I really need to say "shots fired" or should it just be implied at this point?
Goodnight, sweet princess.
I want to talk to Meryl Streep's publicist. Between this and keeping it "gangsta" with 50 Cent, well, you deserve some sort of award. Do they hand out Congressional Medals Honor for this sort of thing?
Considering Track Super Fan Jesse Squire was the only one to pick Alexa Efraimson in this weekend's Expert Picks, you should just listen to everything he has to say.
Obligatory The Shining post. Did you know that director Stanley Kubrick demanded 127 takes of the baseball bat scene with Shelley Duvall? There, you learned something!