Manzano no longer with agent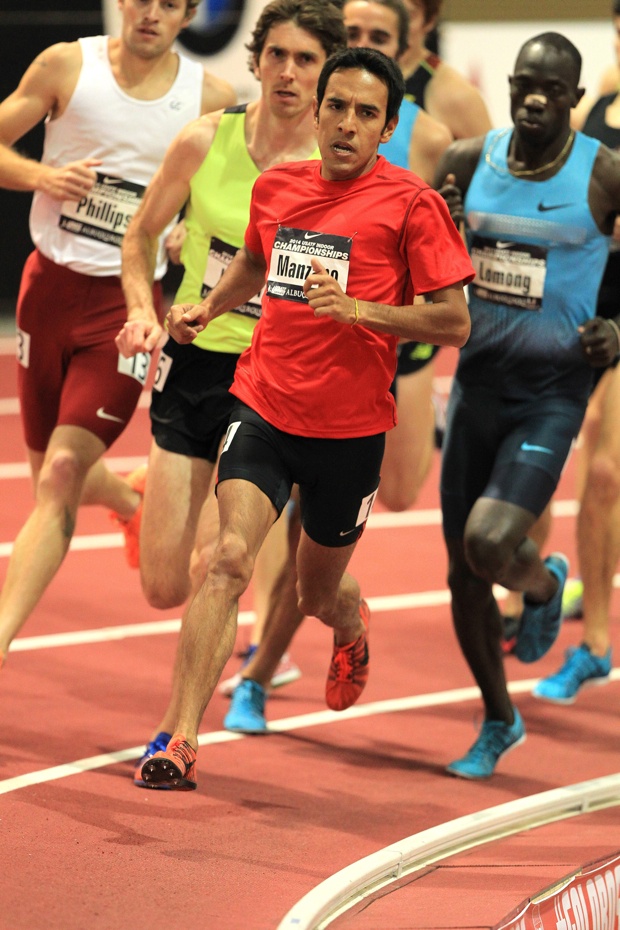 2012 Olympic silver medalist Leo Manzano donned a red t-shirt and black tights with no logos as his search for a sponsor continued at the U.S. Indoor Track and Field Championships. In addition to a lack of sponsor and coach, Manzano announced on Monday morning that he is no longer represented by Ricky Simms of PACE Sports Management. 

"Thank you for the encouragement and words of support," Manzano wrote on Facebook. "I put in my best effort, but unfortunately the pressure I've been feeling lately made things more difficult than usual. I am now officially without a coach, no sponsor, and no agent."

Manzano is no longer listed on PACE's list of athletes on their website and the link to his profile is no longer active.

The only American athletes represented by Simms are Galen Rupp, Matthew Centrowitz, Jordan Hasay, Shannon Rowbury and Mary Cain. All five are members of the Nike Oregon Project. 

Manzano is no longer with the Austin Track Club, but continues to train with Duncan Phillips and Miles Batty. 

Showing shades of his form and tactics as a Texas Longhorn, Manzano ran from the front for the early portion of the men's 1,500-meter run. He would finish in fifth place with a time of 3:44.36. 

He recently launched a personal website in which he blogs about his training and sells t-shirts. All sales help fund and support Manzano's training as he still eyes the Rio 2016 Olympics and possibly improving upon his silver medal performance from London. 

"But no worries, I have fought tougher battles and these setbacks will not make me give up," Manzano wrote. "I am not on my own, there are many of you who have taken the time to encourage me and have even shown me how much you truly believe in me by purchasing a Leo tee. It's time to reorganize and make a plan of action, so join me in the journey."

To purchase a Manzano t-shirt, you may find the online store at LeoManzano.com.