Event Hub
IAAF World Indoor Preview: Women's 1500m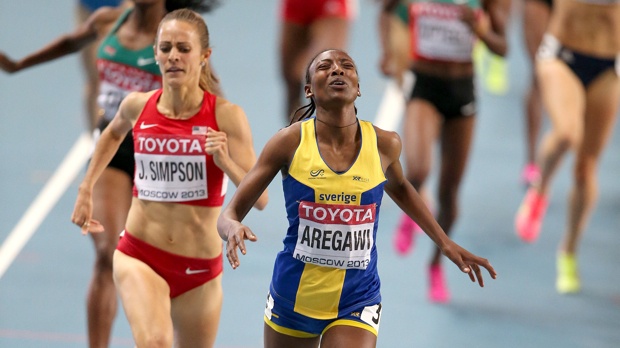 Plenty of names are missing from the women's 1500-meters, but that just adds to the drama.
Much like Terry Malloy, Mary Cain could have been a contender. The fastest woman and newly minted 1500-meters world record holder Genzebe Dibaba is just running the 3000-meters. Even still, Ethiopian, along with its neighboring country Kenya, have sent relatively weak squads to Sopot, Poland. Only five of the ten fastest women in 2014 will vie for a world title.
Complaints aside, there should still be a show at the ERGO Arena. Even still, the above news bodes well for Cain's teammate and now Team USA's best medal hope for the event, Treniere Moser.
Barring the apocalypse or an act of god (the two can be mutually exclusive), Sweden's queen of the metric mile Abeba Aregawi should win gold. The reigning world 1500m champion has run one race this season, which was her 3:57.91 win in front of the home crowd in Stockholm. The time would have been a new indoor world record, if not for Dibaba's 3:55.17 just five days prior.
Aregawi is the top seed by almost 7.5-seconds.
The number two seed in the world belongs to the Netherland's Sifan Hassan. The fourth-fastest woman gained Dutch citizenship in November and repaid her adoptive country handily. In her only 1500m this winter, Hassan set an indoor PR and the national record with her 4:05.34 second place finish in Birmingham.
After Hassan, you have to skip a few names on the world 1500m list to find the next entrant. Kim Conley (4:05.70+) did not compete at USAs, Russia's Yelena Korobkina opted to just run the 3000-meters, Hellen Obiri, like Dibaba, is just running the 3000-meters, and Cain is out with a calf injury. We jumped over her, but Great Britain's Laura Muir (third in the world) is just running the 800-meters.
The next name on the non-converted world list is Albania's Luiza Gega. Since setting national records are the new black, we should mention in in Gega's only race this season, she set the Albanian NR with her 4:07.84 win in Istanbul.
Why did we specifically mention the "non-converted" list? Because the seeds are not altitude converted.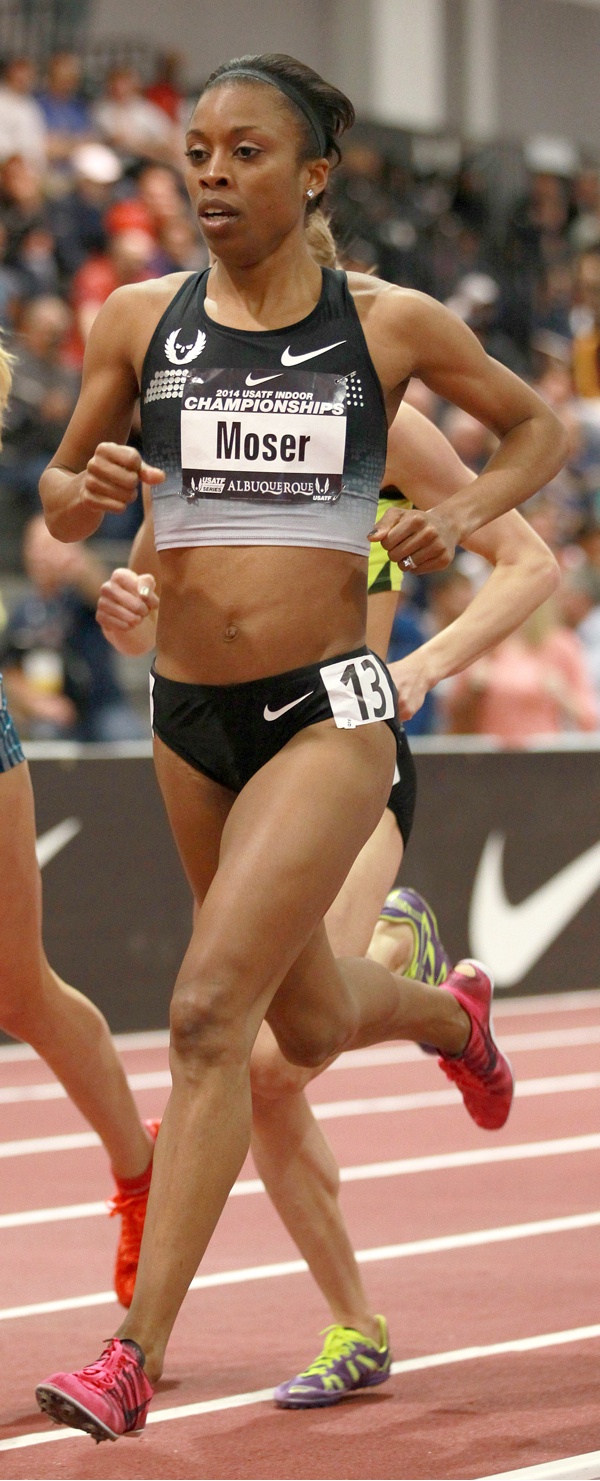 Consider the following. Moser is listed as the 13th seed without scratches with her 4:09.93 2nd place finish at USAs. As LetsRun points out, if we bring her time down from Albuquerque's 5,100 feet and convert it to sea level, it's worth 4:04.49.
That makes her #2 on the entry list. Even without Cain, the U.S. has an excellent shot to medal in the 1500m.
You're probably thinking, "Yeah, but there will at least be one East African who should be in the mix for the medal, right?" Well, no.
Ethiopia's two representatives are Gudaf Tsegay and Axumawit Embaye. Not only are their names hard to spell, but they're relatively unknown in the distance world. Nevertheless, that's Ethiopia's team.
Tsegay's seasonal best came from her 2nd place 4:08.47 finish in Stockholm. In that race, Embaye finished back in eighth in 4:12.52, but had a better race five days prior in Karlsruhe. The other member of Team Ethiopia has a season's best of 4:08.88.
While Ethiopia may have sent a "B" team, Kenya only has one entry. While Viola Kibiwot has run 3:59.25 for 1500-meters, she'd had a quiet winter. Despite the fact that she's set two consecutive indoor 3000-meter personal bests this season (a 8:48.12 in Karlsuhe followed by 8:43.42 in Stockholm), she has yet to run a 1500-meter race this season.
Actually, she hasn't run the event since February 14th, 2009. Still, she could be in the mix.

Editor's Note: As noted below, Kibiwot would easily be a contender, but doesn't look to be in the same shape as she was outdoors. Yes, she's ran 14:33 for 5k last summer, but if you run that with even splits, she would have passed 3k in 8:43. In her fastest 3k race this season, as stated above, she ran 8:43. She doesn't appear to be in the same shape and thus, was discounted.
One to keep an eye on is Turkey's Gamza Bulut. The 2012 Olympic silver medalist, like many others in the field, ran a 1500m national record earlier this fall. In Istanbul, Bulut took the win in 4:07.94.

The women's 1500-meter final is slated for Saturday, March 8th at 1:00pm ET.