Diego Estrada to compete for U.S.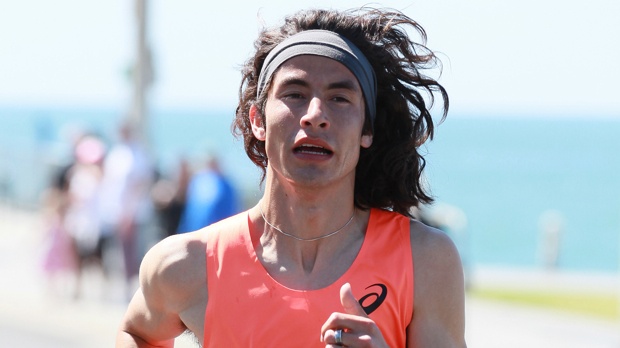 If you see Diego Estrada's name on the 2014 United States Outdoor Track and Field Championship start list, it is neither a misprint nor a clerical error. Estrada, a Mexican-American citizen, who has competed for Mexico on the international stage, is now eligible to run for the red, white, and blue.
"I love my culture, I love my people and I will always be a Mexican-American," Estrada told Flotrack, "but the fact that I wasn't putting on this USA uniform and representing my country that I love, I didn't feel like Superman."
"The more I thought about it, the more I realized that this is my home. Salinas, California is in the United States, not in Mexico and I want to make my hometown proud."
Estrada's switch in allegiance finally marks the end of a confusing bureaucratic, politically laden two year saga. In November 2012, Estrada earned his U.S. citizenship, but through a series of misinformation, was unable to compete at the 2012 Olympic Trials. Estrada and his coach at Northern Arizona University Eric Heins were initially told that Estrada would have to sit out an entire year starting from when he received his citizenship.
However, according to an IAAF rule that went into effect in March 2012, Estrada would have been able to run because he had been a U.S. resident for a year prior to earning his citizenship.
If you want to revisit this head-scratching subject, Weldon Johnson at LetsRun.com explains everything here.
With a chance to compete for Team USA on hold, Estrada then turned to the Mexican federation, which was very supportive to have Estrada wear its country's colors at the Olympic Games. In the Men's 10,000-meters in London, Estrada finished 21st in 28:36.19.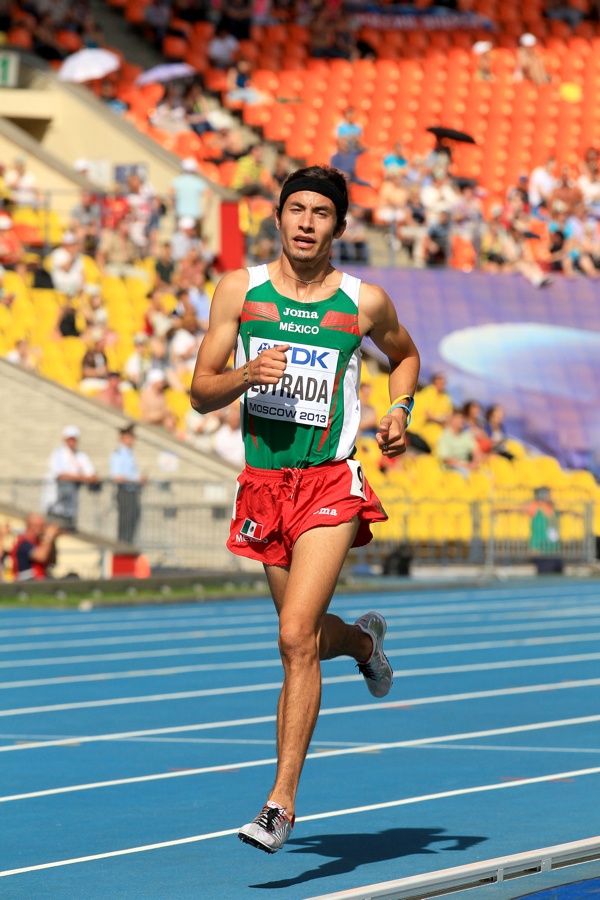 Estrada continued to wear the Mexican vest at the 2013 IAAF World Championships. In the Men's 5,000-meters in Moscow, Estrada finished 12th in his semifinal (13:48.30) and was eliminated.

Leaving Moscow with a "sour taste in my mouth," Estrada began the allegiance conversation when he returned stateside.


"I talked it over with Coach [Joe] Vigil and my family, who were very supportive. I followed it up with my agent [Ray Flynn], my sponsor, and basically everybody was just saying, 'Whatever is going to help you get through your running career, whatever is going to motivate you.'"
Much like what happened two years ago, there again seemed to be roadblocks in the IAAF rulebook that would keep Estrada from competing for the U.S.
According to Rule 5, Section 4, Subsection E, if an athlete with dual citizenship has competed for one country, then "he shall not represent another Member of which he is a Citizen for a period of three years from the date that he last represented the first elected Member." This would mean that Estrada would have to sit out from international competition until August 13th, 2016.
The rule is mainly used to prevent athletes from switching allegiances for lucrative reasons. In this case, the rule, which has good intentions, unfortunately impacted Estrada.
However, the rule is not without loopholes. According to Clause II of the rule, "the period may be reduced or cancelled in exceptional cases by the Council."
Though we cannot confirm that this was the case, Estrada will serve no suspension.
"I was ready to take a two year suspension, but when I got the call I was pretty happy. "I'm eligible immediately," he added.
Estrada is now in a precarious, but admirable situation. While he could have easily represented Mexico on the world stage for the remainder of his career, Estrada now faces stark competition for a spot on Team USA. But when he took everything related to the allegiance change into account, that factor was a primary motivator.
"I sat down and realized that the way to be driven to succeed, I can't shy away from competition. I have to be surrounded by great athletes because if I can beat the American athletes, I feel like I can medal at the Olympics."
Estrada's plan is to focus on the 5,000-meters for the next six years. Making the 2016 Olympic Team is the main goal.

"I get very pumped up racing guys that are my age and are doing it big right now. I'm just hoping that this will give me piece of mind and I'll be extra motivated to try and reach my goals."