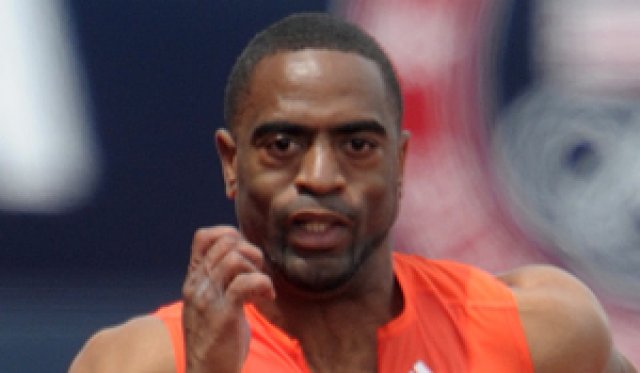 Dear Tyson,
I hope you've arrived safely in Lausanne. I hear Switzerland is wonderful this time of year. You should really take a cruise on Lake Geneva, if you have any time, or if you haven't already.
Tomorrow, just before the clock strikes 3:00pm on the East Coast, you will have completed your return to the sport following your one-year doping suspension. That's cool, sort of? I'm not sure.
Thats why I'm writing to you today to tell you that even though you served your time, cooperated with investigators, and helped the anti-doping movement, this isn't a feel good story. This isn't about the redemption narrative either. I'm not happy that you're back.
That's not to say that I'm only upset with you. I'm not. I'm upset at a lot of things.
But first, I'll start with the things I'm not upset about.
I have no qualms about the length of your ban. I'm actually in support of leniency in return for cooperation and information. As we've seen with BALCO, the U.S. Postal Service cycling team, Biogenesis, and basically every other high-profile -- and this is the important part --
successful
anti-doping cases,
intelligence gathering has been the most important factor
, not testing.
If WADA or USADA could develop some sort of precognition monitoring system, we'd have a drug-free sport, but as that technology won't exist until the 22nd century, we have to settle with what we have.
If WADA doesn't provide an incentive for athletes, like yourself, to come forward and help the cause, then anti-doping is just one giant exercise in futility. In the testing world, information is king, not positive results. You know this first-hand.
As for the ban itself, hey man, you did what you were told. You were slapped with a year away from competition and have now returned. That seems fair on your end.
But, for now, plea bargains are a necessary evil that we need to endure. Or, at least until USADA has given enough of them to systematically stop drug use in track and field. That, or the end of human existence as we know it. Whichever comes first.
I like to imagine that when you signed your contract for a lighter sentence, no one in the room was smiling, because in the end, no one truly won. You set the sport back a few steps, but you also potentially opened up space to bring it forward.
So, with much disdain, I say, thanks? Thanks for cheating and helping after you were caught.
To give some more praise to USADA, I'm also not upset with their pursuit to ban your coach
Jon Drummond
for life. You
told
USADA that Drummond transported and encouraged the use of banned substances. He might be
suing
you and USADA CEO
Travis Tygart
for defamation, but USADA wants to kick him out of the sport for life and claims that the lawsuit is "baseless."
This brings me to the bad. We'll start with you, Jon. 
This part is tricky, because you've "categorically [denied] ever having encouraged Gay, or any other athlete, to use any banned substance," so I don't want to go against the presumption of innocence. It's your word against Tyson's, right? Who knows who's right.
Except that Clayton Gibson, the Atlanta-based chiropractor that provided the illegal substances,
confirmed to ProPublica
that you referred Tyson to him. 
I never understood the whole non-penalties for coaches.
Lance Armstrong's
coach got 10-years, which is fair, I guess. But what about
Victor Chegin
, the Russian walking coach who's had 16 athletes banned for doping violations?
He's still coaching
.
What kind of message is that sending to sport?
What kind of message do you send to the younger generation of sprinters, Tyson? That even if you're a key member of
USADA's Project Believe
, an intensive, voluntary anti-doping program, it doesn't really matter what you believe in?
What kind of message do you send to the younger generation of sprinters? That if you cheat prior to the Olympics, and then run 22 more races, and get caught in an off-year, your tainted dreams can still be achieved?
22 races, Tyson
. That's how many races were annulled between July 14th, 2012 and July 4th, 2013.
What kind of message do you send to the younger generation of sprinters? That even if you stop using performance-enhancing drugs, that the effects steroids have on an athlete
can last up to 10 years
?
What kind of message do you send to the younger generation of sprinters? That
paying back
nearly $500,000 in appearance fees and prize money makes you a good person? Why, because you did the right thing?
What kind of message do you send to the younger generation of sprinters? That if you let other people take responsibility for your body, then all blame is absolved?
 
The point being, Tyson, is that you were the chosen one. You were supposed to represent a clean sport. You were the guy who fought against the performance-enhancing drug users. Though, now, where you place that dividing line depends on the public's opinion of you.
Then there's you, the black suits of European Track and Field Organizers. In 2011, you
reversed a policy
that did not allow any athlete who had received a doping ban of two years or more to compete at various meets. Though this doesn't apply to you, Tyson, as you were only banned for a year, it does apply to your compatriot and
convicted drug cheat
Justin Gatlin, who was initially hit with an 8-year ban, which was then reduced to 4-years.
You know the story, but even though Gatlin denied using any performance-enhancing drugs, he still agreed not to fight the validity of the positive test, which resulted in him avoiding a lifetime ban as this was his second drug violation. He also cooperated with doping authorities, a topic, which is one of many, that you two can talk about in Lausanne.
May I suggest other topics of interest? Like, how both of you had to return Olympic silver medals due to doping violations? Just brainstorming here.
The pre-race chatter might be irrelevant, but the fact is that the two of you will line up for the Men's 100-meter in Lausanne. I'll watch as two American sprinters try and reclaim dominance on the world stage.
But in the meantime, I'm still waiting for the full report to be released. I want to know the truth.
I don't want to vilify you either
. But tomorrow, I'll watch you run, and probably run well.
I just won't be happy about it.
Sincerely,
 
"I'm not upset that you lied to me, I'm upset that from now on I can't believe you," Friedrich Nietzsche said, but I bet Nietzsche's adulterous ex-girlfriend didn't come back and flaunt her new boyfriend right in-front of his face.