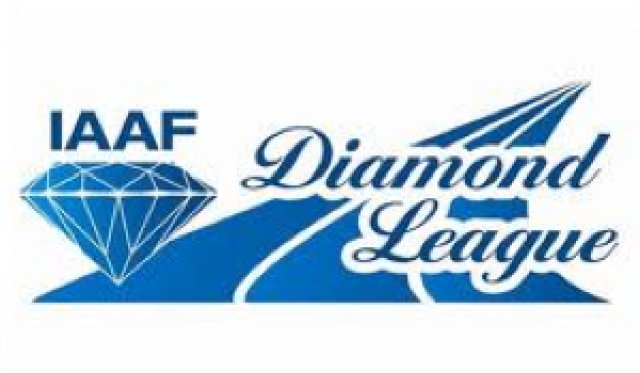 The 2014 Diamond League reached its halfway point (appropriate in perfectly neutral Switzerland) with the conclusion of the Lausanne Athletissima.

The biggest story entering the meet was the 100-meter showdown between two American convicted dopers, Justin Gatlin and Tyson Gay. Gatlin won with perhaps the least inspiring 9.80 in history; Gay finished second in 9.93 in his first race since one on this track a year ago; and yet another ex-doper, Mike Rogers, finished third to give us a podium filled with infamous Americans.



We asked Gatlin after the race if he thought everyone he was racing was clean. The first three words out of his mouth were "I don't know," but his full response is much more nuanced and less damning.  He brings up the very strong point: as long as people keep getting caught, it sure seems like drug testing is working.

Whoever the bouncer is at the high jump's 2.40 (7-10.25+) club, fire him. There are now twelve men who have jumped that height outdoors, and five of them have jumped their personal best this year. Ukrainian Andriy Protsenko became the 12th man to sneak past the 2.40 velvet rope; that clearance was good enough to tie his countryman, Bogdan Bondarenko for the highest of the evening. Ukraine, Russia, and Slovenia are now the only the nations with two men over 2.40. Cuba, Sweden, Qatar, Russia, Romania, and the United States each have one.

Bondarenko won the meet with less misses, and was the only man to chase the ellipses on the listed height progression. After passing at 2.42m and 2.44m, he took one very solid attempt at a world record height of 2.46m (8-0.5) before two clear misses that enthralled the crowd.

The biggest race of the night for American distance aficionados was Matt Centrowitz's season European debut in the 1500-meters. Centro was stuck near the very back of the race for 1200-meters before covering a small gap with 200-meters to go. He swung very wide in the last 100-meters to finish in the exact middle of the field; his 3:32.70 is a season best and less than a second off of his PB. With his wheels the last 200-meters, he probably spotted the leaders a little bit too much room.

The big story here is the arrival of a new Kenyan star, Ronald Kwemoi. The 18-year-old came into the year with a 3:45 personal best, but is certainly coming into his own. In his race prior to Lausanne DL, Kwemoi took the win at the Kenyan Champs, which was held at altitude, in 3:34.6. Here in Switzerland, his ferocious kick with 200-meters to go gave him the win over a world-class field in another personal best of 3:31.48. Though there was no Asbel Kiprop or Ayanleh Souleiman, you should still remember the name.

After the race, Centrowitz told us that he was pleased with the result for a first race after flying to Europe from the west coast, but definitely looking to run faster.



There were only two American distance runners at this meet. The other one was Molly Beckwith, who ran 1:59.30 for fourth in the women's 800-meters. Eunice Sum led the non-rabbit field from wire to wire and won in 1:58.48. It was a classic women's Diamond League race: horrifically paced. The rabbit was 26 and change at 200-meters and 54.96 at 400-meters. It's easy to rip pacers-- sorry, Agatha Jeruto-- but the Diamond League women's races should employ them far less often. Genzebe Dibaba's record winter doesn't owe much to outstanding pacing.

Speaking of rabbits and Genzebe Dibaba, the younger of the record-setting Ethiopian sisters ignored the pacesetter in tonight's 3,000-meters, ensuring that everyone else would as well.  The race was 2600-meters of comically slow jogging (3:04 at the 1K!) followed by a scintillating 59.x last lap that ended with Mercy Cherono beating Dibaba for the second time this year.  A clearly frustrated Dibaba declined to speak post-race, but we very briefly talked to Cherono.

Canadian Matt Hughes was the third non-Kenyan finisher in Thursday's race.  He also finished second-to-last, as ten Kenyans beat everyone else in the field. Jairus Birech has now won his last three Diamond League steeples; tonight's win was 0.97 seconds slower than his win over Evan Jager in Oslo.

Last, but certainly not least, the 400-meters did not disappoint. Kirani James attacked LaShawn Merritt early and the American could not make up the gap. James' would take the win in 43.74, which was a Diamond League record, a world lead, and a personal best for the 21-year-old Granadan. Now, both Merritt and James are tied at #5 on the all-time 400-meter list, behind Michael Johnson, Harry Reynolds, Jeremy Wariner, Quincy Watts.

For what it's worth, the winning time was also the 21-year-old age group record. No one younger has ever run faster.

Other notable results:

- Two Frenchmen won in front of a raucously pro-French crowd. World record holder Renaud Lavillenie cleared 5.87 to win the pole vault by nearly six inches, and Pascal Martinot grabbed his third DL win of the summer to go with prior 110 hurdles victories in Eugene and Oslo. (A recovering David Oliver talked to us post-race)

- Alonso Edward of Panama was a mildly surprising winner in the 200-meters, knocking off Nickel Ashmeade, Chris Lemaitre, and a way-off-his-game (20.48 for a season best!) Yohan Blake.

- Pre-race scratches from Veronica Campbell-Brown and Torie Bowie and then Blessing Okagbare falling out of the blocks opened the door for 23/1 underdog Michelle-Lee Ahye to win women's 100m. (Shout-out to Statman Jon who called it on Twitter)

- American Jeff Henderson jumped 8.31m to grab a win over 2014 world leader Greg Rutherford and 2013 WC medallists Aleksandr Menkov, Ignisious Gaisah, and Luis Rivera.

- Valerie Adams threw 20.42m on each of her first two throws for her 51st shot put win in a row.

See you in Paris!