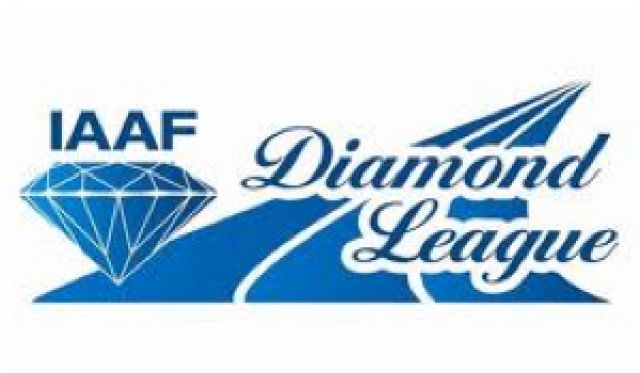 The three American records attempts Saturday night in Paris all came up short.

Galen Rupp succumbed to groupthink as all hopes of anyone running low 12:50s were torpedoed with the field coming through 3k in 7:53; Rupp had to settle for a SB of 13:00.99.

Training partners Jenny Simpson and Emma Coburn came agonizingly close to ARs, hitting new personal bests and the second fastest time in American history in their respective events.  Simpson now has the fastest non-asterisked 1500 mark, while Coburn has the second through fifth fastest marks and only trails Simpson in the steeple. (h/t the the fantastic Statman Jon)

We talked to all three post-race.  Rupp was at ease with the result, saying "I'm more concerned about competing this year. If the American record happens, it happens."



Rupp's comments jibe with his performance on the track. It was clear at 3k that it would take a tactically unsound enormous roll of the dice for anyone to run in the low 12:50s, and Rupp elected to hang in the pack until 500-meters to go. He led from 4400 to 4700 meters when Thomas Longosiwa took the lead with 300 to go, a British journalist in the press area shouted "Galen just doesn't have that ability to hold off moves that Mo has!"

No one does, mate.

The rest of the track season is on hold for Rupp as he heads back to Oregon for the imminent birth of his twin children.

Ben True was well-beaten in 13:13.30, and Lawi Lalang ran a 13:03.85 with his usual verve, leading at points in the final third of the race and wearing a full Arizona uniform.

Edwin Soi, who stayed relatively quiet in the pack the whole race, took the win in a world leading time of 12:59.82. Yenew Alamirew came up short in the final homestretch to take second in 13:00.21 and Paul Tanui, who had taken a fall with 500m to go, rallied for third in 13:00.53. Shades of Lasse Viren, anyone?

Simpson lost to Dutch national Siffan Hassan in 3:57.22, just a tenth of a second shy of the American record. Hassan would take the narrow win in 3:57:00, which was a world lead and Dutch National Record. (Editor's Note: Not long after, the Dutch would advance to the World Cup semifinals on penalty kicks, so it was a good afternoon for Holland)

The American does pass Suzy Favor Hamilton on the national list, giving her the unofficial Clean National Record.

Almost as soon as the rabbits dropped out, Simpson grabbed the lead and while she was edged out by Siffan in the last 100-meters, she was rewarded with a PR and wins over Hellen Obiri and Abeba Aregawi. Front-running usually doesn't work in the 1500 and up on the world stage, but Simpson has done really well with it the last two years.

After the race, she credited her tactical aptitude to her years in the NCAA which featured a solid half decade of battles with Sally Kipyego.

Alexa Efraimson might want to watch this video. In fact, anyone interested in drugs, college, and American record holders might want to watch this video.



Three other Americans started the race. Rabbitting of women's Diamond League races is generally a joke, but Phoebe Wright is the exception to the punchline: she's now paced the last two world-leading times in the 1500.

Shannon Rowbury no longer has the agonizing PRs of 2:00, 4:00, and 15:00! Her 3:59.49 passes Christin Wurth-Thomas, Morgan Uceny, and Ruth Wysocki for the #5 slot on the American list. We caught up with her pre-race and post-phone call with Alberto Salazar. 

With the rabbit still in the race, Emma Coburn nearly took the lead 700m in and took over the pace less than a minute later when the rabbit dropped out. A new PR of 9:14.12 was Coburn's reward for leading the vast majority of the race. An exhausted Coburn told us that she hopes to run in a pack and not have to lead as much in her next steeple; as we've seen this summer, that might be a pipe dream.

Coburn and Simpson's aggressive tactics in 2014 show that the best coaches in the world make their plans fit the athlete and not the other way around.  Mark Wetmore is known for coaching extremely patient Colorado men's cross-country teams, but his pros are some of the most ruthless front-runners in the game.

Stephanie Garcia set a new PR 9:24 and can now that she beat a defending world champ (Milcah Chemos) in a race where the world champ set her season best.

Quick hits:

- After falling out of the blocks in the Lausanne 100, Blessing Okagbare edged out Allyson Felix at the line 22.32 to 22.34 in the 200. We caught up with Felix for a minute.

- Morgan Uceny stayed on her feet and ran 4:04.76.

- Mike Rodgers won the 100 in 10.00. We talked with the American about his race and the current state of the sport, in regards to drugs.

But it was Nickel Ashmeade who stole the scene. After getting DQed for a false start, Ashmeade staged a spirited protest. His bellyaching didn't quite match Jon Drummond's (what a guy!) epic meltdown on the same track in 2003, but the fans who were accused of being too loud were amused.

There were 42,000 French in the stadium, and it sounded like 420,000 as nearly everyone made a fan out of their program and slapped it against their hand. I'm naming this the European Vuvuzela.

- Asbel Kiprop (who answered our questions in English and the stadium announcer's in French) beat Nijel Amos, 1:43.34 to 1:43.70. Abubaker Kaki ran 1:48.38, and the star of the show was Frenchmen Pierre Bosse.

He may not have won that 800m, but @pa_bosse gets 100% style points from us for his brave football kit outfit! pic.twitter.com/1QmxYshvsS

-- SPIKES (@spikesmag) July 5, 2014

- Dawn Harper-Nelson and Queen Harrison now have the #1 and #2 times in the world this year. Lolo Jones took third to complete the American sweep in the 100mH. Here's our interview with an absolutely ebullient Harper-Nelson

- Sanya Richards-Ross and Michael Tinsley both picked up ten grand with their wins in the flat 400 and 400 hurdles, respectively.