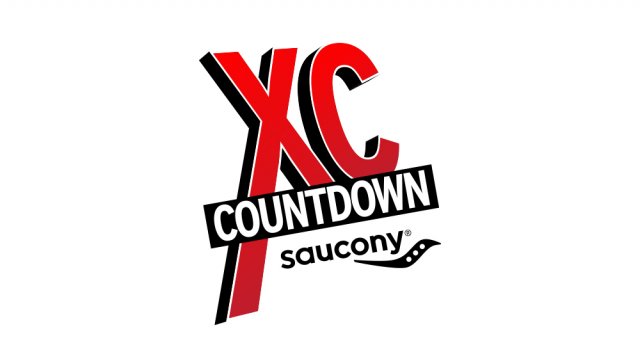 Head Coach:
Mick Byrne (6th Year)
Last Year:
3rd Big Ten
2nd Great Lakes Region
9th NCAA
Probable Top Five:
SO Malachy Schrobilgen (7:58 3k; 13:51 5k; 33rd NCAA XC '13)
SR Michael Van Voorhis (8:12 3k; 13:57 5k; 29:06 10k; 7th Great Lakes XC '13)
FR Morgan McDonald (3:45 1500m; 8:15 3k; 14:07 5k; 10th World Junior 5k)
SR Alex Hatz (3:39 1500m; 14:23 5k; 90th NCAA XC '13)
SR Jake Erschen (4:05 Mile; 8:08 3k; 14:32 5k)
Impact Freshman/Recruits:
Joe Hardy - Seattle Prep, WA (4:07 1600m; 8:55 3200m; 4th NXN '12; 5th Footlocker '13)
Kai Wilmot - North Central, WA (4:18 1600m; 8:57 3200m; 1st NXN '13)
Zachary Benning - Hastings, MN (4:13 1600m; 9:02 3200m)
Addison DeHaven - Brookings, SD (4:14 1600m; 9:00 3200m; 18th Footlocker'13; 17th NXN '13)
Jacob McDermott - White Bear Lake, MN (4:14 1600m; 9:02 3200m)
Tyson Miehe - Darlington, WI (4:19 1600m; 9:08 3200m)
Kyle Thompson - Central Catholic, OR (3:57 1500m; 8:37 3k; 40th NXN '13; 17th NXN '12)
Morgan McDonald -Sydney, Australia - (3:45 1500; 14:07 5k)
 
Analysis:  
"Wow" is the word for Coach Mick Byrne's 2014 recruiting class. No fewer than 8 outstanding freshmen will be putting serious pressure on what is already a very good returning group.
This team starts and finishes with sophomore Malachy Schrobilgen, returning Big Ten Champion and 33rd at the NCAA meet, who was the first freshmen since Indiana's great Olympian Bob Kennedy to win the Big Ten cross championship.
Schrobilgen, from Illinois, shocked everyone last year, but no one will be ignoring him this time around. His 13:51 5k as a freshman was an outstanding mark as well. Returning senior Michael Van Voorhis was 7th in the Great Lakes Regional last year and also posted 29:06 and 13:57 marks for 5k and 10k on the track. Fellow senior Alex Hatz is a 3:39 1500 guy and if he can make something similar happen on grass at over 6 times the distance, he will make the Badgers that much scarier.
But let's get to the real story here.
The canny Irishmen Byrne and his shrewd assistant and recruiting coordinator Gavin Kennedy went way West and got two of the top high schoolers in the country in the two Washington State standouts, Joe Hardy and Kai Wilmot. Both were under 9 minutes for 3200m in the spring, and Wilmot slapped everybody around in the Nike Nationals for the win. Hardy was 5th in the Footlocker Final showing he is no slouch on grass races either.
As if that isn't good enough, Wisconsin grabbed two top Minnesota runners with identical 3200m times of 9:02. Zach Benning and Jacob McDermott are prepared for the cold ofWisconsin. More than solid talents, they will be fighting to make the travelling team. Addison DeHaven, son of Olympian and South Dakota State head coach Rod DeHaven, decided to leave Brooking and take his many South Dakota state championships and 9:00 3200m time back to the town where he was born.
Just when you thought we were done extolling this freshman class, we have maybe the best of the bunch to talk about. Australian Morgan McDonald, Australian Schools Cross Country Champion, who ran 14:07 for 10th in the World Junior Championships in Eugene, is the real deal. The guy from Sydney will be coming off of a long track season, but look for him to be a solid mid pack piece come November.
Byrne may have had the luck of the Irish in his recruiting this year, but now he won't need it when the season unfolds. The Badgers may be much better than we have them ranked if their freshman mature quickly.
#10 Arizona Women
#11 Syracuse Men