Cory McGee joins New Balance Boston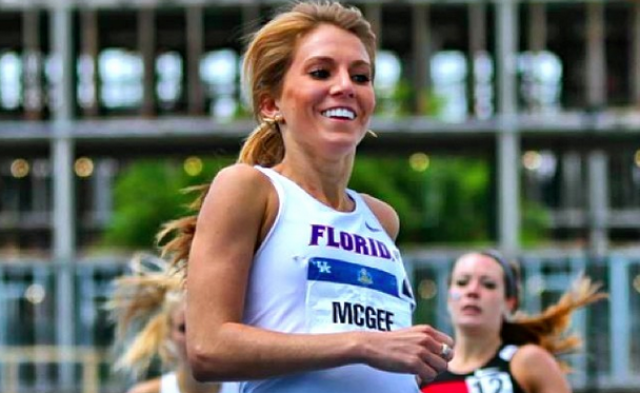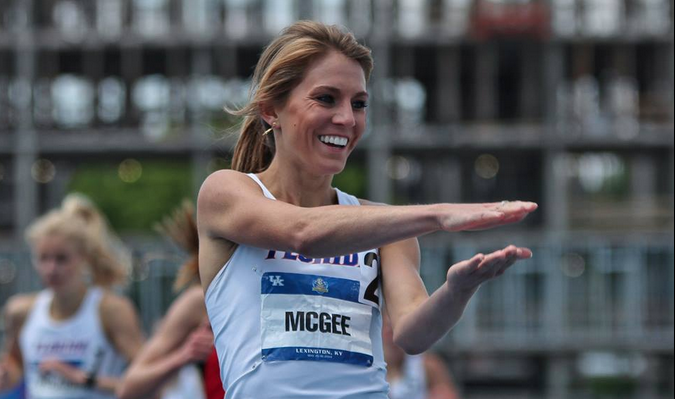 Cory McGee celebrates her SEC 1,500-meter title. (Photo via Facebook)

Cory McGee will join Team New Balance Boston.

The former Florida Gator and NCAA standout will be coached by Mark Coogan. McGee is represented by Chris Layne of Total Sports Management US.

"I'm super excited to work with him. I honestly can't wait to see my potential under a coach that has such a good ability of getting his athletes to perform to their fullest."

The highlight of McGee's career thus far has been her surprising performance at the 2013 U.S. Outdoor Track and Field Championships. She stunned the competition with a third place finish and nabbed a spot on the U.S. National team headed to Moscow for the IAAF World Championships.

"I think I was in better shape this year than I was last year. I think 2013 was the perfect formula the way everything happened. It was a test of my mental strength to make the team," McGee said. "It also gave me the confidence that making a national team is something I can do again."

McGee is coming off a season in which she finished second at the NCAA Outdoor Track and Field Championship 1,500-meter final. Upon completion of the collegiate season, she competed at the U.S. Outdoor Track and Field Championships in Sacramento running a season's best of 4:10.88 in the preliminary heats. She finished 7th in the final.

This summer, McGee set a personal best of 4:34.55 in the mile at the Morton Games in Dublin. That was just one of three races in Europe to conclude her long 2014 campaign.

"Trying to get through the collegiate season was hard on me. I was so eager to prove myself again at USAs that I didn't let the fatigue set in," McGee said. "I put myself in the race, but going to Europe was a difficult decision. I know I wanted to go and compete, but looking back on it maybe I was asking a lot from myself after an entire two years that I hadn't stopped."

She will be training with seven-time NCAA Champion Abbey D'Agostino. The former Dartmouth star signed with New Balance in June and moved to Newton in August. Many of her accolades are held in the 5,000-meter discipline, but she also has a personal best of 4:11.94 in the 1,500-meter run.

"Abbey has had an incredible career up to this point. A lot of the strengths that she has are the things I need to work on as an athlete," McGee said.  "Having someone like her to train with and being able to look at her results gives me a lot of confidence in Coogan as a coach."

Under the guidance of coach Mike Holloway and Paul Spangler, McGee set a personal best of 4:06.67 for 1,500-meters. McGee returned for her senior year and finally captured the SEC 1,500-meter championship after three years as a runner-up. 

"Coach Holloway and coach Spangler were fantastic in supporting me through my injury," McGee said. "When I went to Florida, I already believed that I could run beyond college. They helped me achieve that goal. It was 100 percent through the support of them and my teammates at Florida."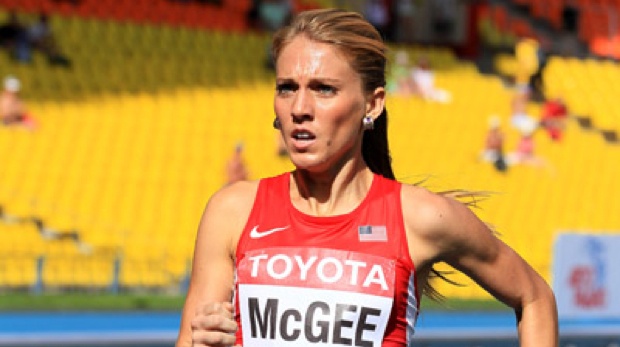 The taste of international competition in 2013 has McGee hungry for more at the 2015 IAAF World Championships in Beijing and the 2016 Summer Olympic Games in Rio De Janeiro.

"I'm ready and waiting for track," McGee said. "I can't wait to put on the new kit with new teammates. The women that represent New Balance are already people I've idolized and been friends with for years. The whole spectrum is there."

Cory McGee Accolades
3rd 2013 U.S. Outdoor Track and Field Championships
10th in her heat at the 2013 IAAF World Championships in Moscow
2014 SEC Indoor 3,000-meter champion
2014 SEC Outdoor 1,500-meter champion
2014 NCAA National Championship 1,500-meter runner-up 
Chris Chavez is a writer at Flotrack. Feel free to to reach him with any questions, comments, or feedback on Twitter
 or by email
.