Oiselle debuts new racing kit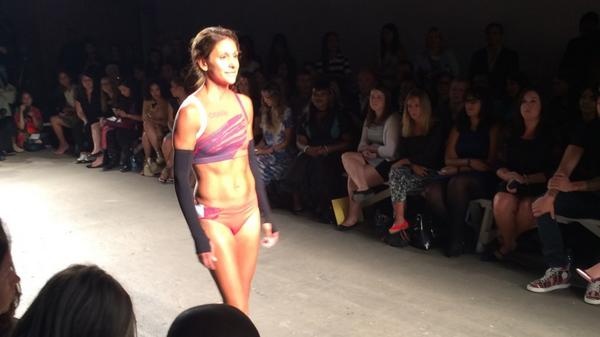 The birds will fly in style. 
Women's apparel company Oiselle debuted its new race singlet at the Nolcha Fashion Show as part of New York City's Fashion Week. 
Olympian Kara Goucher and nine other runners walked down the runway. The athletes-turned-models included Lauren Fleshman, Kate Grace and Lauren Penney. 

We know you're loving this as much as we are! @oiselle at Nolcha Fashion Week: New York pic.twitter.com/Ns0OoXpCEs

-- Nolcha Fashion Week (@NolchaFashionWk) September 9, 2014

Goucher will debut the kit at the 2014 Rock N' Roll Philadelphia Half-Marathon on Sept. 21 and at the 2014 TCS New York City Marathon on Nov. 2. 
NBA All-Star Russell Westbrook was also in attendance for the launch. 


Did we tell you @russwest44 is in the house @oiselle fashion show #NewKitsComingSoon pic.twitter.com/mB3iGJ6aKI

-- Flotrack (@Flotrack) September 9, 2014