Event Hub
Donavan Brazier And NCAA 400m Champs Live At Michael Johnson On Saturday
Fast 400s and 800s will be the top races in Waco, Texas, this Saturday at Baylor. The Michael Johnson Invitational is live on FloTrack, and you can watch Donavan Brazier plus both 2017 NCAA indoor 400m champions. Here are the top six events to watch, in chronological order. All the races are on Saturday and in Central time.


Women's 400m

Who: Shakima Wimbley, Aiyanna Stiverne, Jaevin Reed, Brittny Ellis, Kanika Beckles, Leticia De Souza
When: 6:05 PM
Why: In the post-Okolo era, Wimbley has emerged as the best female 400m runner in the collegiate ranks. The Miami senior narrowly edged out USC's Kendall Ellis for the indoor NCAA title (watch below), and according to TFRRS, is 6-0 in open 400m finals in 2017. Her season opener was a casual 52.05 at the Florida Relays, but Wimbley has run season bests of 50.84 and 50.90 the past two years. Ellis currently has the NCAA lead at 50.98, and in good conditions, Wimbley is capable of running that on Saturday..




Men's 400m


Who: Fred Kerley, Wil London, Kyle Collins, George Caddick
When: After the women's 400 at 6:05 PM
​Note: ​Donavan Brazier is entered the 400 but not listed as competing in the evening section.
Why: This exact race got testy last year, as London edged Collins out for the win and then got in a little shoving match after the race. They're back in the same race on the same track a year later, but neither is favored. That's because of the presence of 2017 indoor NCAA 400m champ Fred Kerley of Texas A&M.



Kerley has only raced relays and a 200 since winning NCAAs over a month ago, so he's ready to go fast here. He's actually never broke 45.00 outdoors; his lifetime PB is the 44.85 (NCAA No. 3, world No. 4 all-time) he ran to win NCAAs. Sandwiching Kerley on the world all-time indoor list are Kirani James from 2011 and LaShawn Merritt from 2005. In 2011, after running 44.80 indoors, James went on to run 44.36 indoors and win the outdoor world championship. In 2005, after running 44.93 indoors, Merritt went on to run 44.66 outdoors. So it's not a lock that Kerley will tear through the collegiate record books this spring, but he has a shot.


Men's 100m


Who: Aska Cambridge
When: After the women's 100 at 6:15 PM
Why: The 23-year-old Cambridge anchored Japan to a 4x100 meter relay silver medal--ahead of Trayvon Bromell and Andre De Grase--in one of the most surprising moments of the Olympics. The Japanese 100m national record of 10.00 has lasted for 19 years, but it's in danger from a new crop of young sprinters. Just in the last four years, Yoshihide Kiryu has run 10.01, Ryota Yamagata 10.03, Kei Takase 10.09, and Cambridge 10.10, all wind-legal. They are all racing to become the first Japanese man to run a wind-legal sub-10.00, and it's likely to happen sooner rather than later. (Kiryu and Cambridge have already broken 10.00 with healthy and illegal tailwinds.)

Cambridge was born in Jamaica to a Japanese mother and Jamaican father, and moved to Japan at the age of two.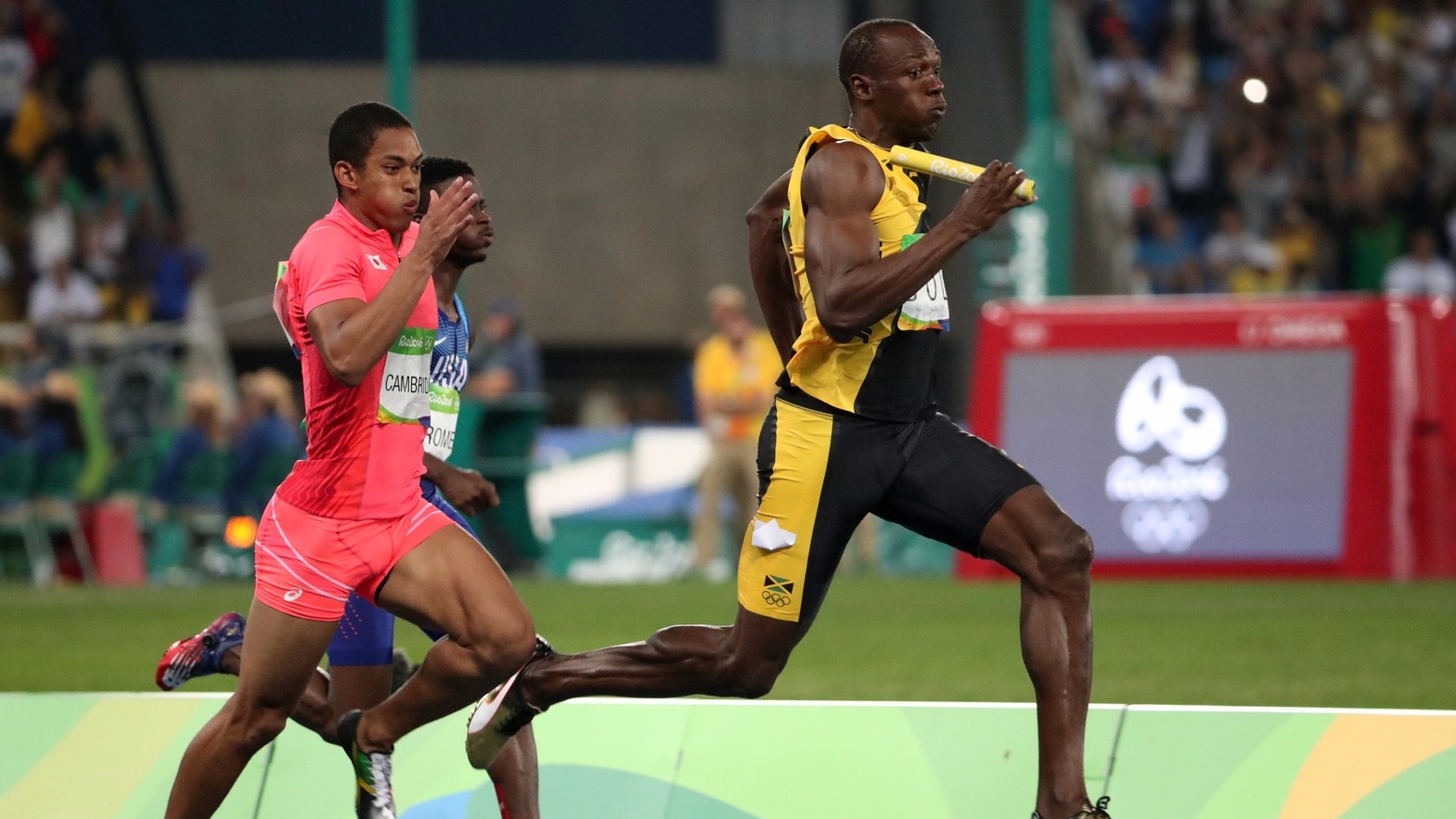 Men's 800m

Who: Donavan Brazier, Devin Dixon
When: After the women's 800 at 6:40 PM
​Note: ​Brazier is also entered in the 400m, which is actually earlier.
Why: Brazier's 1:44.60 at Sun Angel (which you can watch below) was the earliest sub-1:45 ever by an American man. But just a week later, Brazier was outdone by Clayton Murphy, who ran 1:43.60 at the Mt. SAC Relays--the fastest time ever at sea level in April and the fastest by an American in the month. Brazier and Murphy are a combined 42 years old and have already run 1:43.55 and 1:42.93; it's going to be a hell of a summer for American men's 800m running.



Brazier is by far the top dog in the field here, but we know he's comfortable running off the front. It's unfair to expect someone who turned 20 last weekend to run 1:43 in a college meet in April, but that's where Brazier and Murphy have set the bar at this point.


Men's 4x400m

Who: Texas A&M, Baylor, Texas Tech, Stephen F. Austin
When: After the women's 4x400 at 7:50 PM
Why: Baylor and Texas Tech currently rank Nos. 3 and 4 in the NCAA, but they'll be chasing Texas A&M, the indoor collegiate-record holders and national champions.



Even though A&M is the best 4x4 squad in the country, the Aggies don't have a set quartet. Here are their lineups for the collegiate record, NCAA title, and on Saturday's heat sheets (not in order):

CR: Mylik Kerley, Fred Kerley, Devin Dixon, Richard Rose
NC: Mylik Kerley, Fred Kerley, Devin Dixon, Robert Grant
MJ: Mylik Kerley, Fred Kerley, Richard Rose, Robert Grant

Rose (46.51) and Grant (46.09) actually both have faster open 400 PRs than Dixon (46.91), though Dixon is more of an 800m runner, so the open is a lower priority. Either way, the relay shouldn't suffer with the substitution, and A&M has a shot at becoming the first-ever school with two different sub-3:00 4x4s.


Women's 1500m

Who: Hope Schmelzle, Maggie Montoya
​​When: 7:30 PM
Why: Montoya has been one of the best distance runners in the Big 12 for years and won her first conference title in the 3K indoors. She won this event at this meet a year ago in 4:20 and has had a strong outdoor season so far. Montoya ran 15:55 at Stanford three weeks ago--her fastest 5K in two years--and ran 2:10, a new 800m PB, the week before. She could be ready to run in the 4:15 range in the right race.




How To Watch
ON TV: Now available on Roku and Apple TV 4 -- download the FloSports app today!
STREAMING: Available only on FloTrack. SIGN UP HERE 

A yearly FloPRO subscription provides access to ALL FloSports sites.