LIVE UPDATES: Rabat Diamond League
Refresh this page for LIVE UPDATES of the 2017 Rabat Diamond League.

Rabat Preview | Rabat LIVE Results


1:03PM CT: Women's 400m Hurdles

Defending world champion Zuzana Hejnova takes the win with a new season's best 54.22. USA's Cassandra Tate was 7th in 55.70.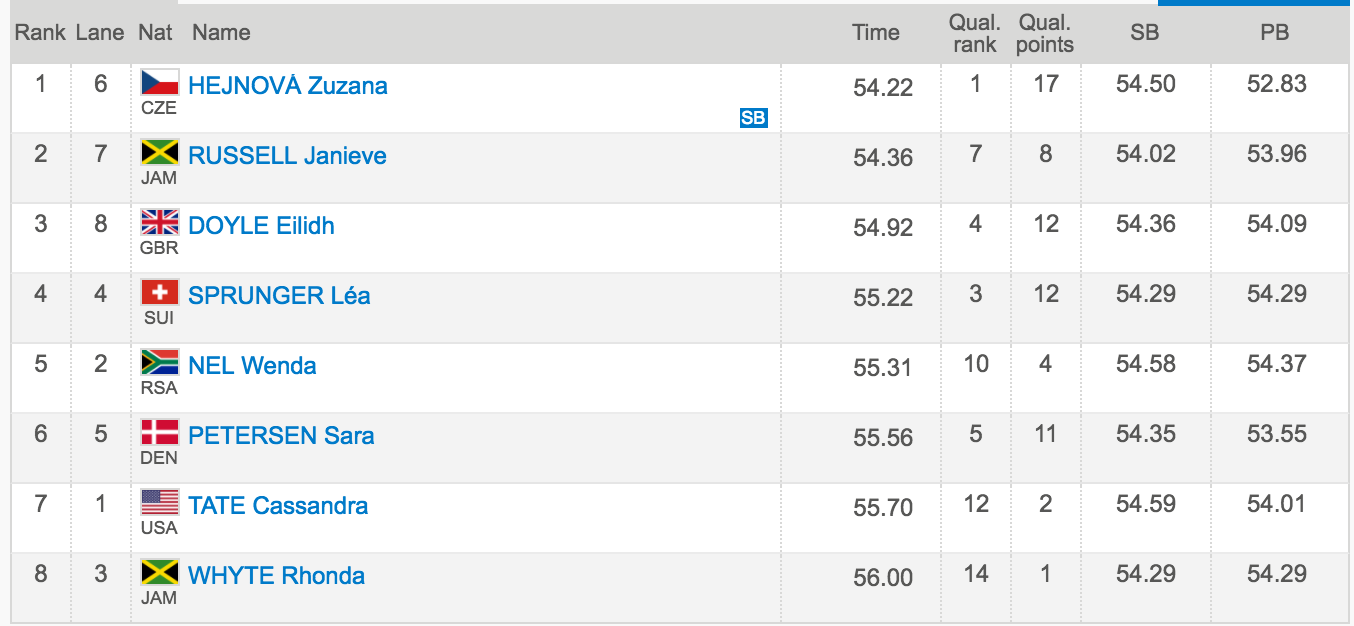 1:13 PM CT: Men's 100m

Up next LSU's Nethaneel Mitchell-Blake now with adidas.

The lone American in this race is former USC Trojan, Beejay Lee.

Great Britain's Chijindu Ujah breaks 10 seconds into a 0.3 m/s headwind runs 9.98 FTW!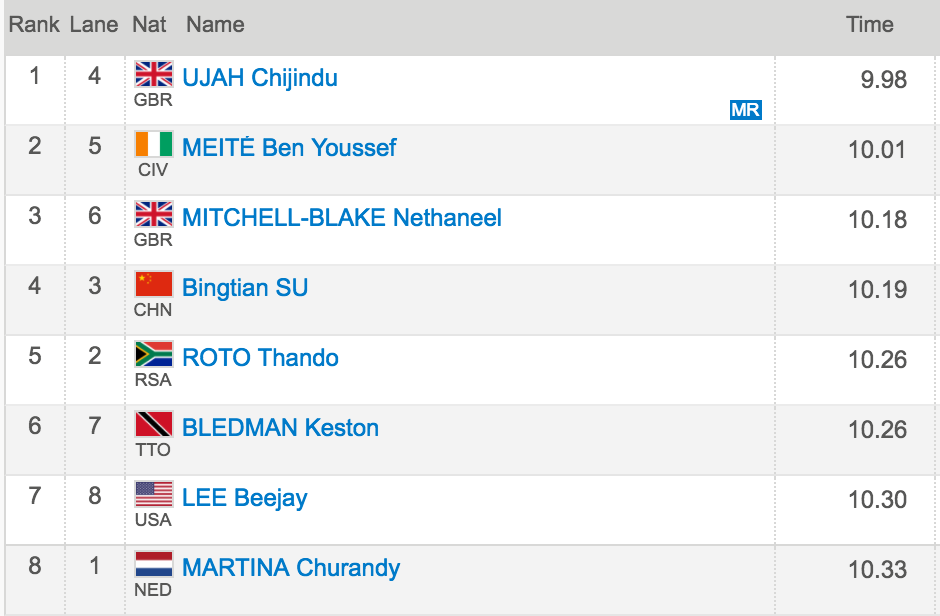 1:22PM CT: Men's 800m

Donavan Brazier TIME!

They are off!

49.81 400 split!

Amos keeps on winning! 1:43.91. Brazier with a strong 3rd place finish. That is three top-3 Diamond League finishes for Brazier.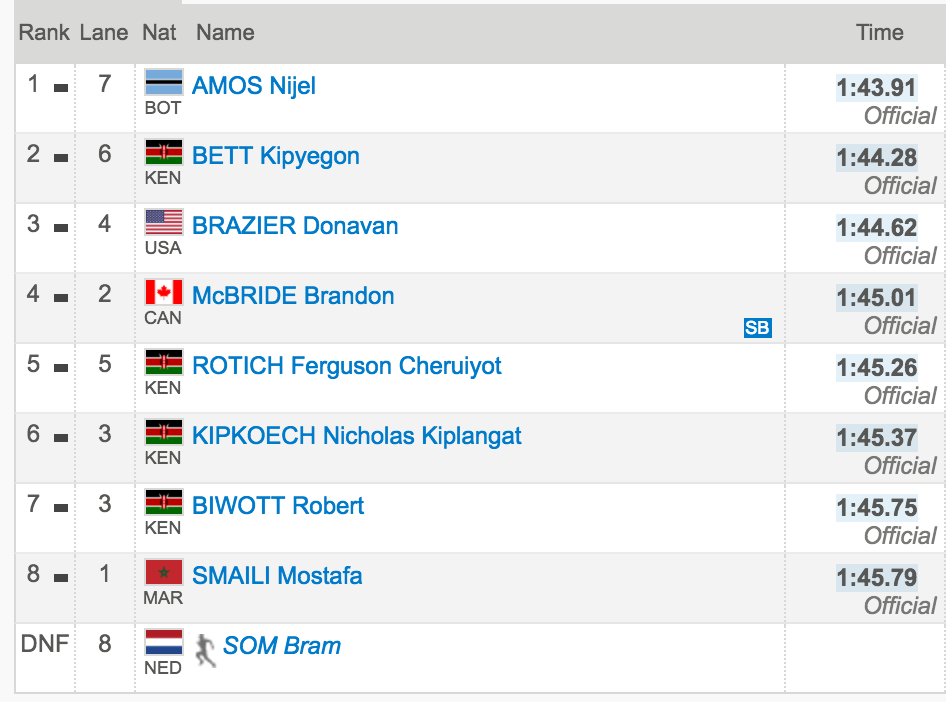 1:32PM CT: Women's 3K Steeplechase

Stephanie Garcia is the lone American in this race.

They are off!

Garcia in the back of the front back 4 minutes into the race.

6:16 thru 2K

Germany's Krause with a final kick in the last 200m to take the victory!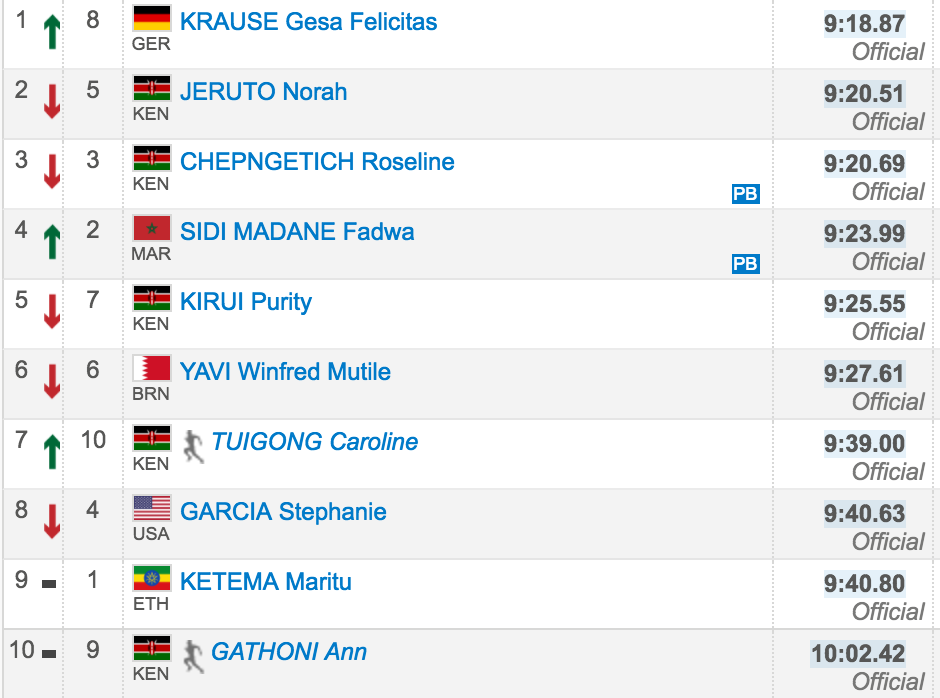 1:50PM CT: Men's 200m

Andre De Grasse time!

Kerley is all business...




They are in the blocks...

Andre De Grasse cruises to the win in 20.03 over Ameer Webb 20.18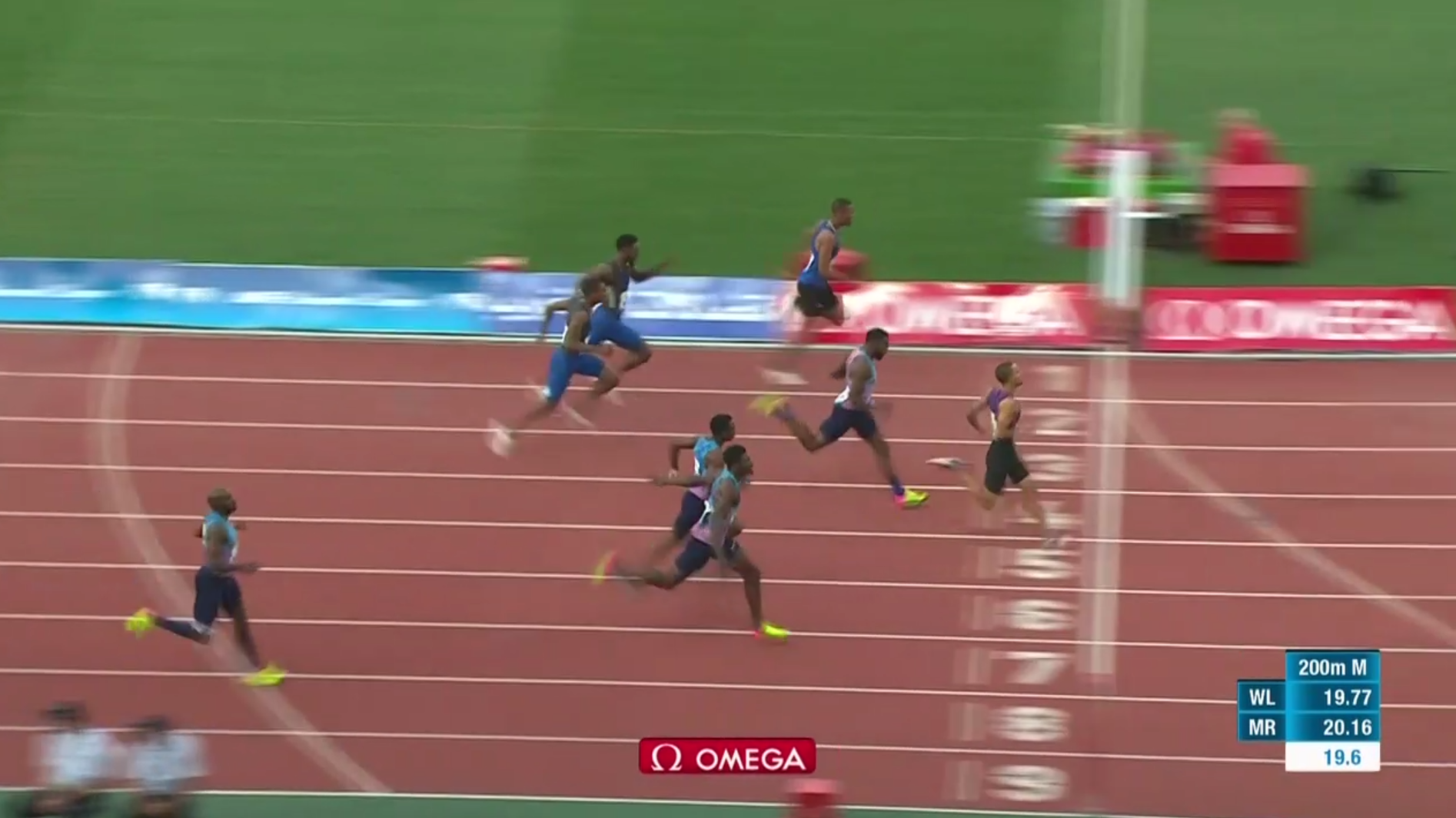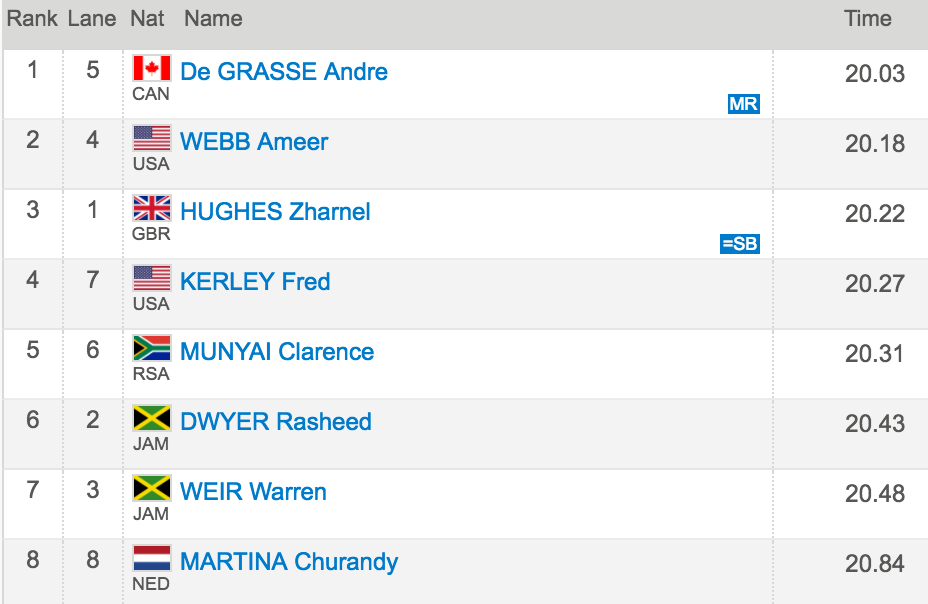 1:58PM CT: Women's 1500m

Brenda vs Shannon up next!

They are off!

1:03 thru 400m

2:10 thru 800m

3:17 thru 1200m

Martinez and Rowbury run 4:02 and 4:04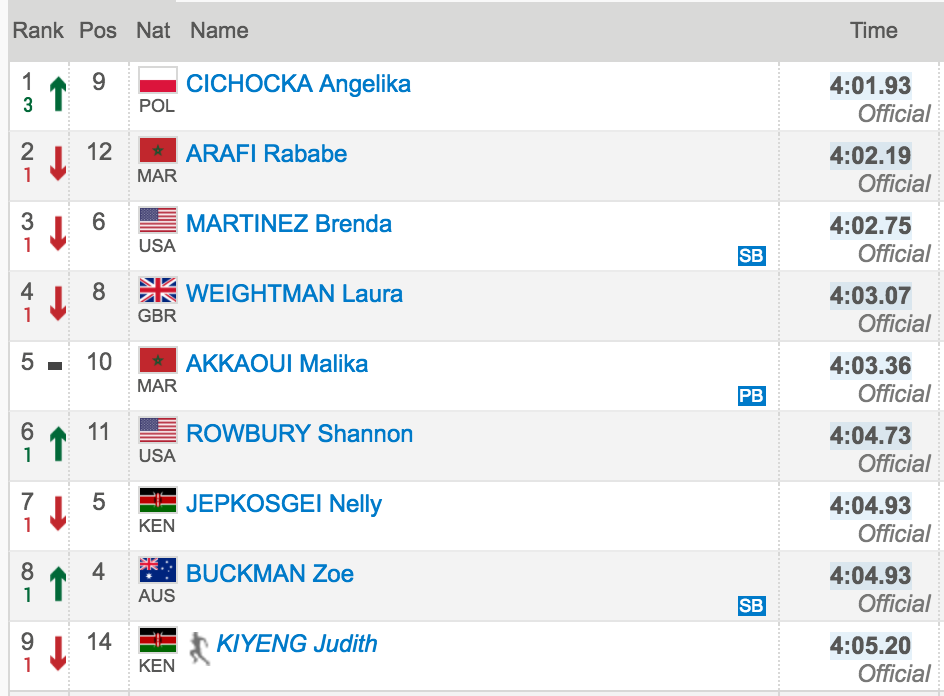 2:12PM CT: Women's 100m

Featuring Elaine Thompson!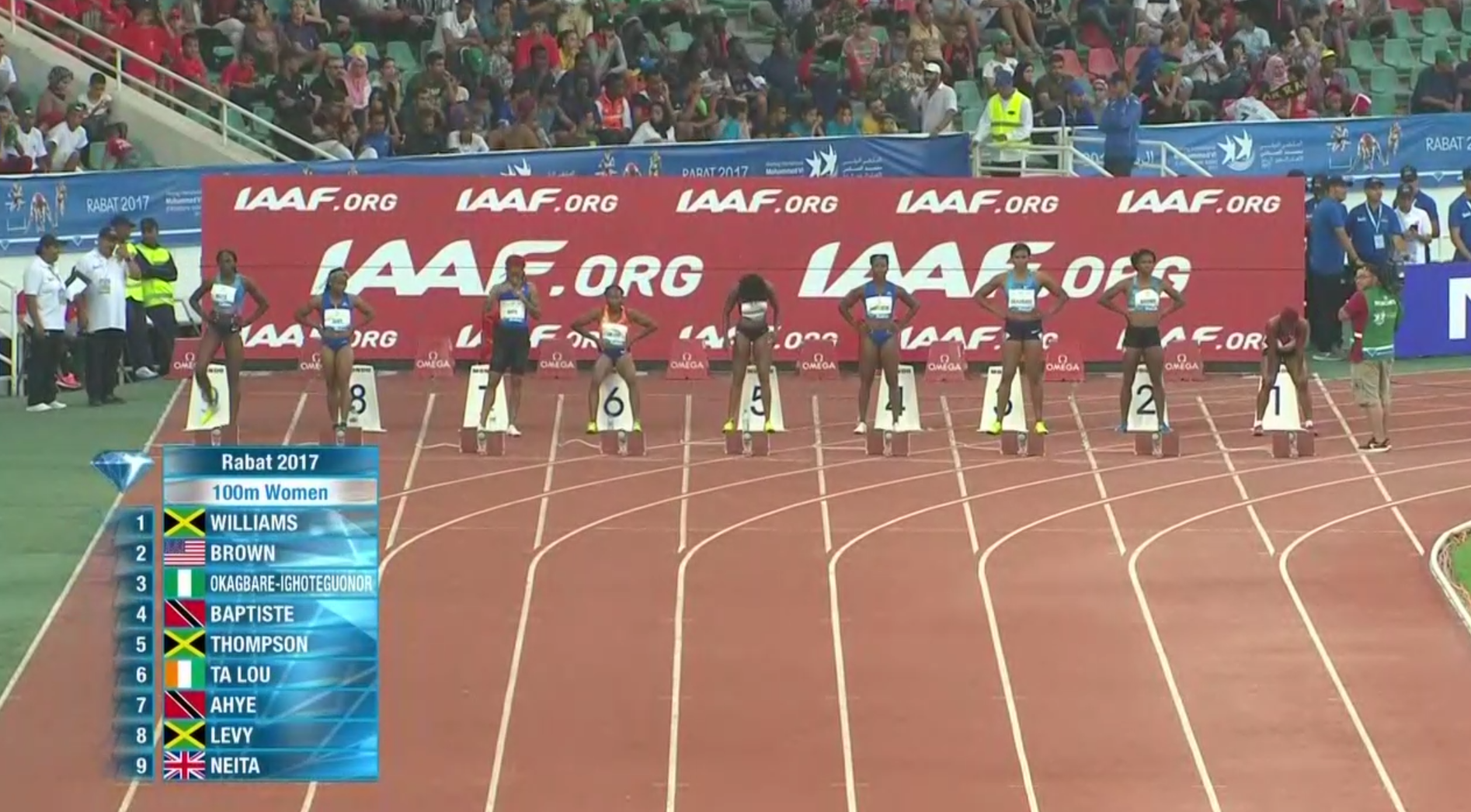 The Olympic Champion dominates!


2:20PM CT: Men's 3K Steeplechase

Up next!

2:38 thru 1k

5:24 thru 2k

Andy Bayer in 4th with 2 laps to go!

Home crowd favorite takes the victory!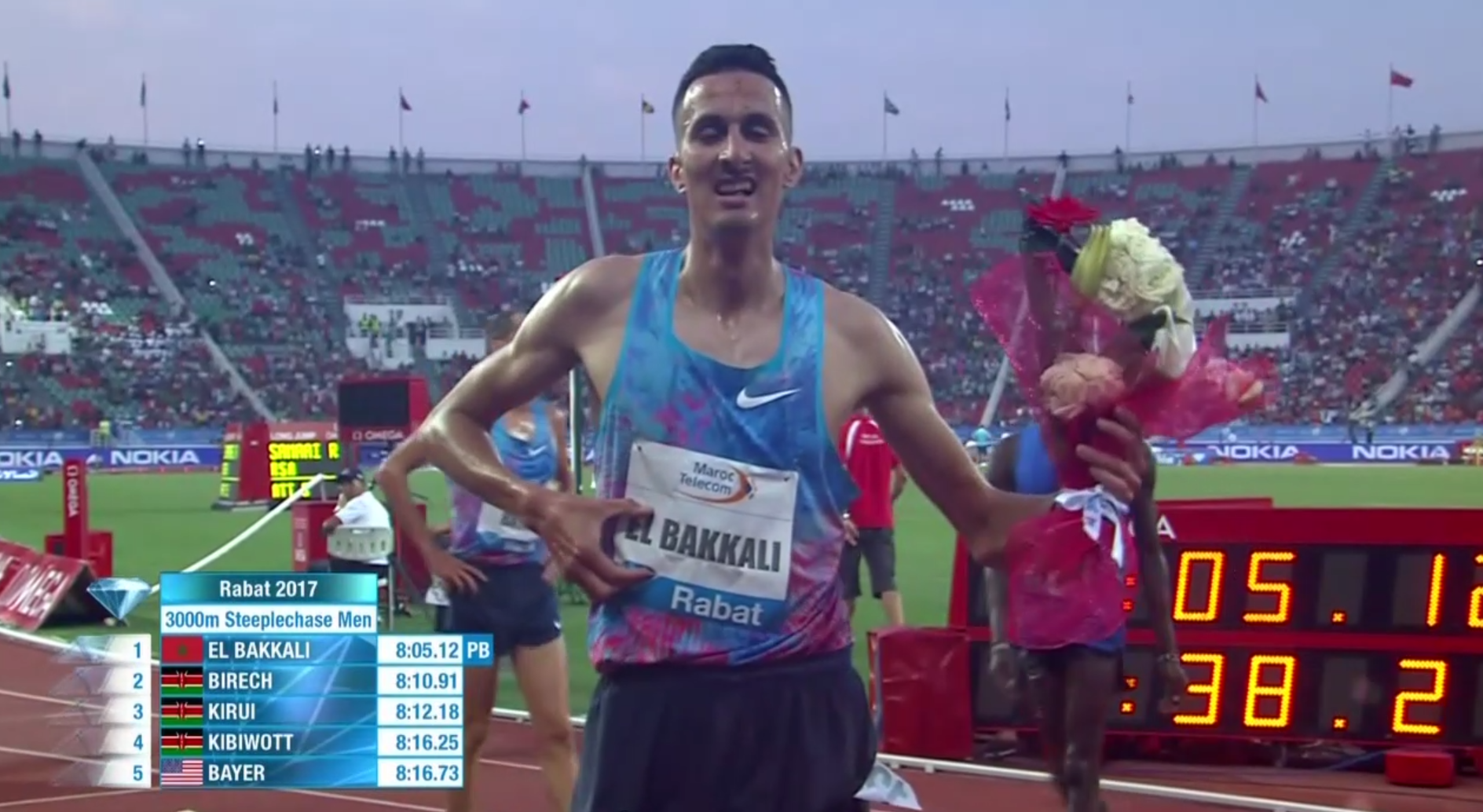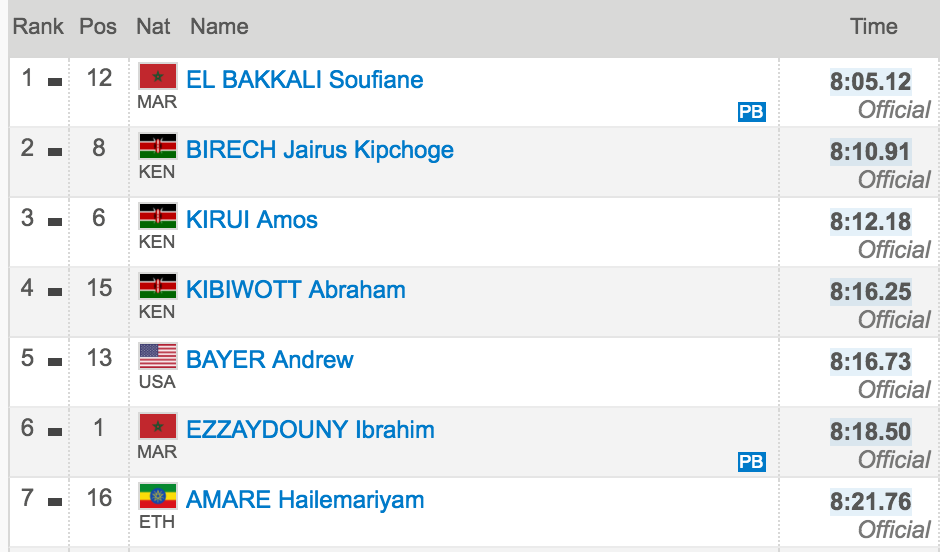 2:37PM CT: Women's 400m

The marquee match-up Semenya vs Miler-Uibo up next!

Semenya takes 7th!!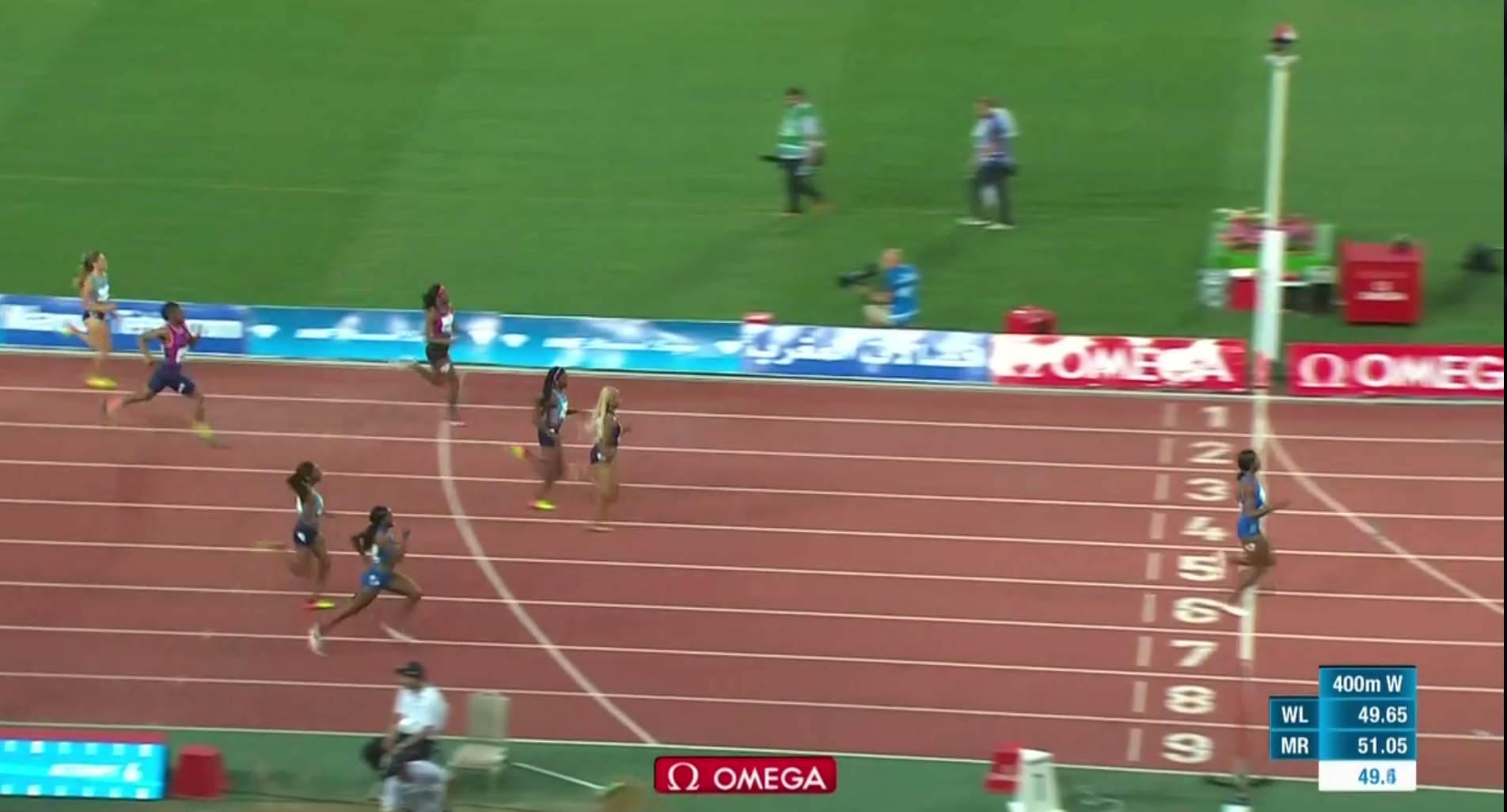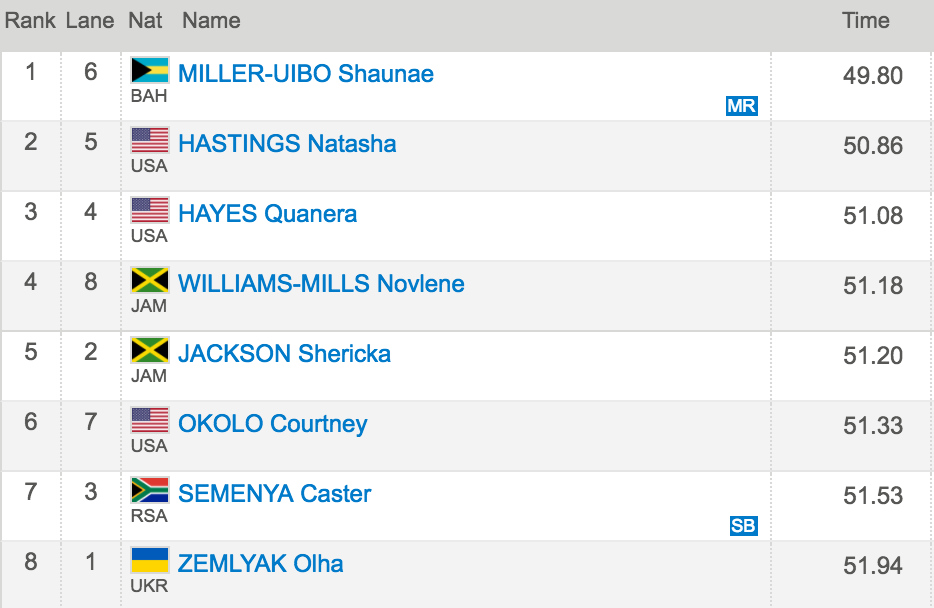 2:46PM CT: Men's 3K

Up next!

1k split 2:34

2k split 5:10

Full Results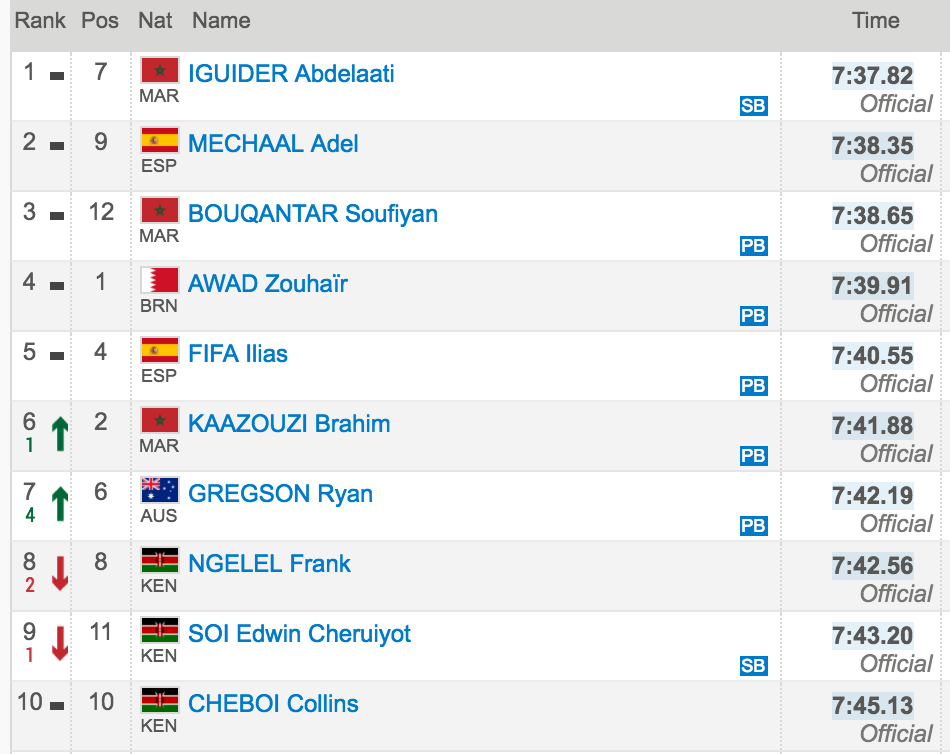 FIELD EVENTS FULL RESULTS HERE