I hope for CONFIDENCE!!!

I hope we always have an appreciation of HARD WORK...because hard work breeds SUCCESS...and most importantly success breeds CONFIDENCE...And with Confidence we have a resilient perspective to believe and hope for the best, to confidently control the things we can and let go of the things we can't. Confidence is a necessity prior to reaching our Personal Best.

With confidence we carry ourselves differently.

We are liberated to embrace our strengths without neglecting our weaknesses, because with confidence we differentiate mistakes from failure.

More importantly, with confidence we see setbacks as simple lessons for us to learn from. Just because we try something and don't succeed, doesn't mean we can't do it. With confidence we recognize what we can do better or different to help us more likely succeed. We learn to not to just work harder, but to work smarter.

If I were to name the most consistently confident athlete ever it would be Michael Jordan. As a kid I was always in awe of his perspective and outlook on himself vs his opponents and the sport. Only with confidence could we see our process in athletics like this:

"I've missed more than 9000 shots in my career. I've lost almost 300 games. 26 times, I've been trusted to take the game winning shot and missed. I've failed over and over and over again in my life. And that is why I succeed." -Michael Jordan

Cheers to your season, may it be full of confidence as you work diligently toward your goals!

Blessings,

Coach Hudgens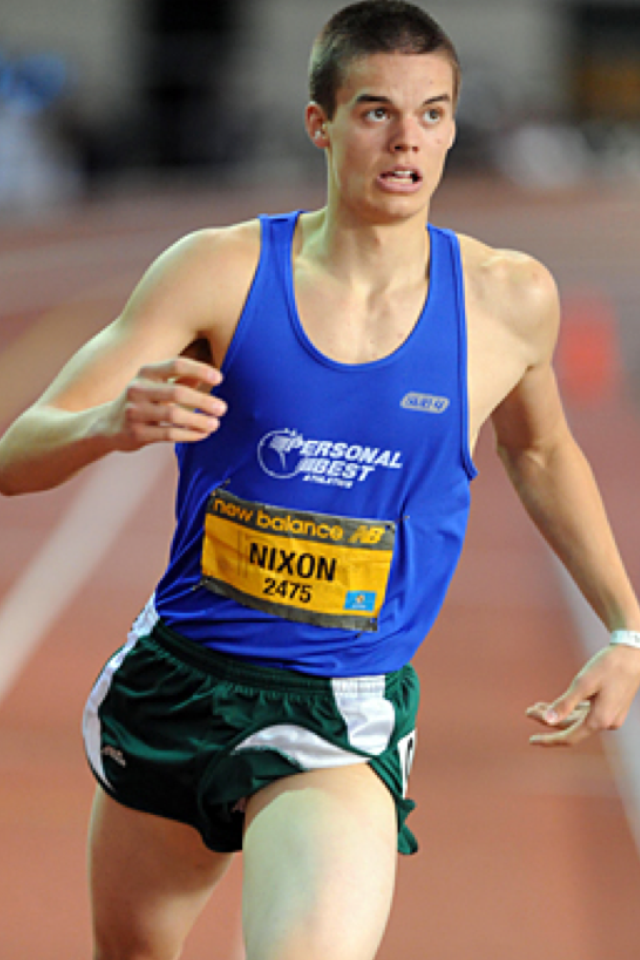 Gunnar Nixon (Decathlete at Arkansas University) setting the Indoor High School National Pentathlon Record. After a struggling HJ performance, he brushed it off and confidently asked, "What do I need to run the 1000m in to set the record?" He turned all his attention and focus on that mark, and this story is a happy ending story, running less then a second faster than he needed, Gunnar set the National Record, and obviously a Personal Best!