The fence would be nice...

In response to the Mary Cain "Go Pro or Go To College" question...

My hope for the young lady would be to find a college willing to work with her like a professional, while providing her a collegiate experience and exposure.

Imagine a Coach and a Program with the revelation that doing what's best for themselves and the program is most likely obtained by doing whats best for the individual.

2-Keys...

1. Choosing our battles: it requires planning out a "win-win" schedule both for the college program and the individual athlete. Not just for a season or a year or 4-years. But choosing a course that is flexible to be corrected along the way. Some battles are necessary for a young athlete to battle, others could be refrained from to help further greater development.

2. Respect: obviously for the unique mysterious development of the individual and the individuals obligation to the university, but also for the evolving of emotional, social, and mental growth through the process of life. It does no one any good to experience an amazing feat without close people to share it with and a purpose of sharing the success to help others.

Long story short, it requires experience to know how to cope with success and/or failure. Even though a piece of us is ready for that experience doesn't mean we are equiped as a whole. All in all, a NURTURING EXPERIENCE with a healthy perspective by quality coaching and a quality program of support is riding the fence in this decision. (Possibilities: Oregon, Arkansas, or a school that's not a "power-house" but emphasizes individual success and/or event specific development.)

Final Note/Side Note...
All that said, we all have our own path, and with unique talent comes unique opportunity to develop and experience, which requires uniqe choices. Ha, this is a blessing and a curse, depending on how we look at it. I encourage a positive perspective on fully embracing the choice with excitement.

Wow, what a sweet situation to find one-self in. Cheer's to your challenging decision which from my perspective is a great opportunity. Personally, I believe there is no "wrong decision" either one God will carry on with you!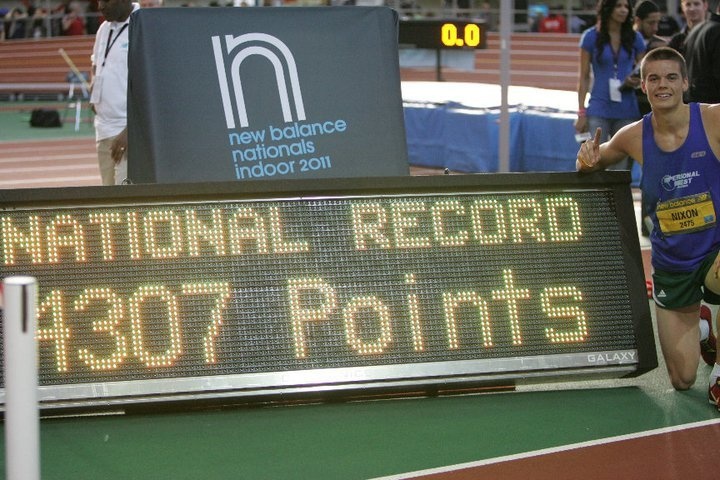 Gunnar Nixon - arguable the most talented and well developed Oklahoman Athlete since Jim Thorpe. He is in mid-college season of life (sophomore year) having obtained Junior National Record for Heptathlon and two-time NCAA All-American.

We find young talented athletes spread on sides of the fence - RAPIDLY DEVELOPING or BARELY MAINTAINING and SOME FALLING BACKWARD. Those rapidly developing find themselves edging toward Mary's situation.

Encouraging reads:
SERENITY PRAYER - Practical Perspective...
http://www.flotrack.org/blog/44024-SERENITY-PRAYER-Practical-Perspective

CONFIDENCE (example of Gunnar's growth experience)
http://www.flotrack.org/blog/43763-CONFIDENCE

TENSION OF TALENT...
http://www.flotrack.org/blog/43818-THE-TENSION-OF-TALENT

PBA - SUCCESS = Process of Transformation...
http://www.flotrack.org/blog/43735-PBA-Success-Process-of-Transformation