The video you are looking for has not finished processing.
Please check back in a few minutes.
ALL ACCESS: Wisconsin XC Rainy Mid-Season 2k Workout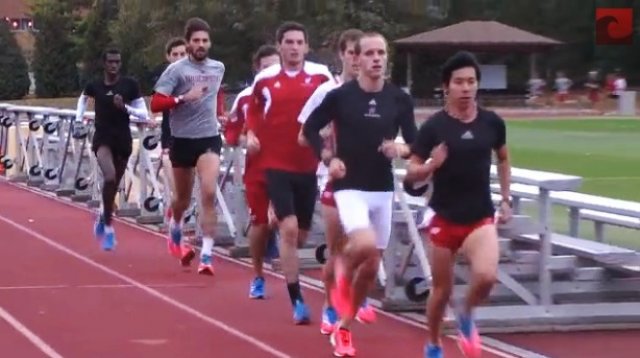 This is a Full Access To The Best Running Videos On The Planet! video. Sign up to watch this video!
Get notified with every new
Mick Byrne

Video.

We will not share your email address with anybody for any reason. |
No Thanks!
ALL ACCESS: Wisconsin XC Rainy Mid-Season 2k Workout
Coach Mick Byrne gives us inside access at practice with one of the strong cross country teams in NCAA history. At the time, the #1 ranked Wisconsin Badgers run a mid-season workout just days before the Wisconsin Invite in the wind and rain. Due to the conditions the workout was changed from grass to the track. The workout features the Wisco team included Olympic Mo Ahmed and Reed Connor who ran unattached on their Invite. With these two, the Badgers could be worthy of the past #1 ranking. Time will tell...

Wisconsin Badgers 2011 NCAA XC Champions

Workout:
2-3 Sets
2k (400m Rest)
4x400 (100m Rest in Between)
Pre Wisconsin adidas Invitational
Check out the other workouts:
You must register before you may contribute