WORLD RECORD RUN FOR KEITANY AT RAK HALF
WORLD RECORD RUN FOR KEITANY AT RAK HALF
Feb 19, 2011
by David Monti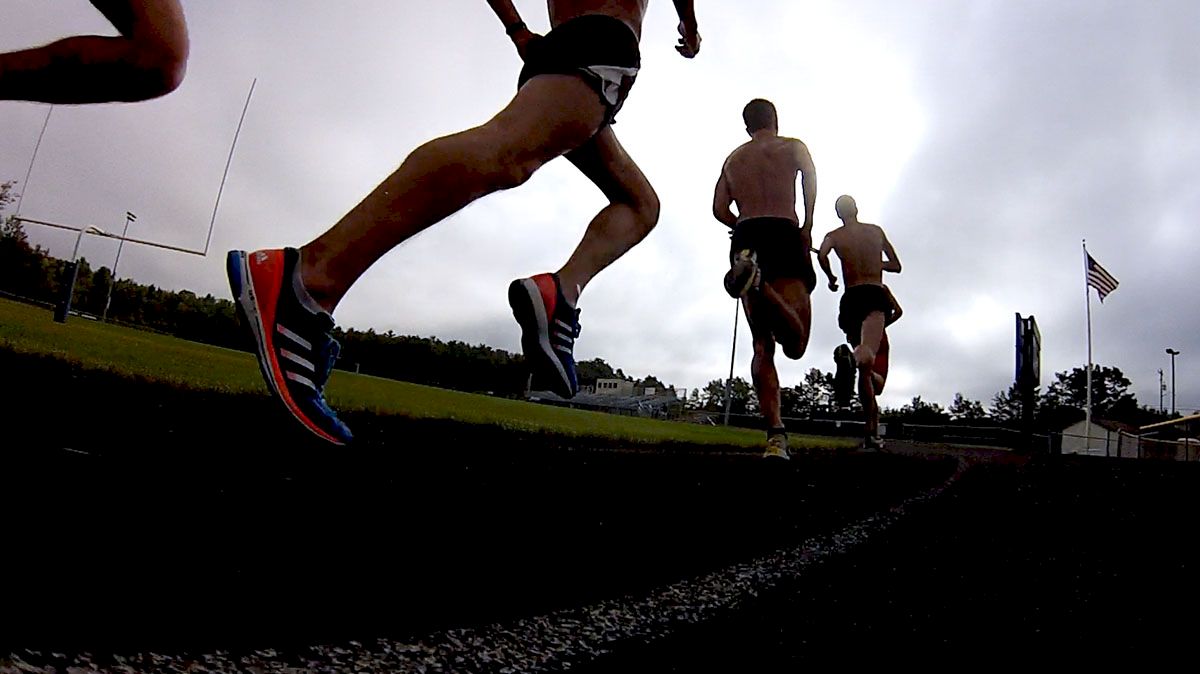 WORLD RECORD RUN FOR KEITANY AT RAK HALF
**Kenyan Set Two Pending IAAF World Records**
By David Monti
(c) 2011 Race Results Weekly, all rights reserved, Used with permission
Kenya's Mary Keitany, the 2009 IAAF World Half-Marathon champion, demonstrated today that she is still indeed the world's best half-marathoner. Running in the fifth annual RAK Half-Marathon in the emirate of Ras Al Khaimah this morning, the 29 year-old athlete flew through the certified 21.097 km course in a head-spinning 1:05:50, breaking Lornah Kiplagat's IAAF-ratified world record of 1:06:25 at the IAAF World Half-Marathon Championships in Udine, Italy, in 2007.
In this mixed-gender race, Keitany followed Kenyan pacemaker Simon Tanui through 5 kilometers in 15:18, 8 km in 24:30 (a world best), 10 km in 30:45, 15 km in 46:40, and 10 miles in 50:05 (another world best). Keitany also crossed the certified 20 km mark in 1:02:36 (still with Tonui), another pending IAAF world record, surpassing Lornah Kiplagat's 1:02:57 en route time from Udine. The IAAF accepts en route times for world record consideration if all of the same conditions have been met for records set at a finish line (the independent Association of Road Racing Statisticians does not accept en route times for world records, and does not recognize women's world records set in mixed-gender races).
Keitany, who represents adidas and is managed by Demadonna Athletic Promotions, earned USD 75,000 for her performance today: $25,000 for the victory and $50,000 for the world record. She is likely to pick up an additional private bonus from adidas.
Some three minutes behind Keitany, the Ethiopian duo of Dire Tune and Mare Dibaba also posted excellent marks of 1:08:52 and 1:08:57 in second and third place, respectively.
In the men's race, Ethiopia's Deriba Merga also ran aggressively. He hit 5 km in 13:37, 8 km in 21:31 (a world best), 10 km in 27:31, ten miles in 44:53 and 20 km in 56:16. He finished in 59:25, 20 seconds ahead of Kenya's Bernard Kipyego (59:45) and Leonard Langat (59:52).
Merga, who earned $25,000 in prize money, perhaps saw his confidence restored. He had a rough year in 2010, dropping out of the RAK Half at 18 km, finishing third at the Boston Marathon after being an early leader, and dropping out of both the Bank of American Chicago and Chunchon Marathons last fall.
"I had constantly sore thighs and hips for much of the year," he told race organizers today.
The RAK Half-Marathon is an IAAF Silver Label road race. In the event's short 5-year history, three sub-59 minute and 19 sub-60 minute marks have been recorded, including a world record of 58:53 (since surpassed) by Kenya's Samuel Wanjiru in 2007. Keitany's performance today represented the first pending world record in Ras Al Khaimeh for women.
-Ends-
Race Breakdown
Men's Top Ten Results:
Position / Name / Nation / Prize Money / Time

Deriba Merga (ETH) $25k 59:25
Bernard Kipyego (KEN) $12k 59:45
Leonard Langat (KEN) $9k 59:52 pb
John Kiprotich (KEN) $5k 1:00:10
Titus Masai (KEN) $4k 1:00:4 0
Getu Feleke (ETH) $3k 1:01:28
Maregu Terefe (ETH) $2k 1:02:03
Dickson Marwa (TAN) $1.5k 1:02:04
Hafid Chani (MOR) $1k 1:02:23 pb
Alemayehu Shumye (ETH) $500 1:02:58 pb
Women's Top Ten Results:
Position / Name / Nation / Prize Money / Time

Mary Keitany (KEN) $25k + $50k WR 1:05:50 (WR)
Dire Tune (ETH) $12k 1:08:52
Mare Dibaba (ETH) $9k 1:08:57
Rose Kosgei (KEN) $5k 1:09:04
Agnes Kiprop (KEN) $4k 1:09:11
Hilda Kibet (NED) $3k 1:09:35
Sultan Haydar (TUR) $2k 1:10:02 debut
Eunice Kales (KEN) $1.5k 1:10:41
Christelle Daunay (FRA) $1k 1:11:14
Aniko Kalovics (HUN) $500 1:13:45






Deriba Merga's 2 World Records:
8km: 21:51, former WR Peter Githuka 22.02
12km: 33:08, former WR Simon Kigen 33.46


Mary Keitany's 5 World Records:
8km: 24:30, former WR Paula Radcliffe 24.38
12km: 37:04, former WR Lineth Chepkurai 38.09
10miles: 50:05, former WR Teyba Erkesso 51.43
20km: 62:36, former WR Lornah Kipligat 63.21
Half: 65:50, former WR Lornah Kipligat 66.25