Lauren Fleshman, comeback of the year in 2011?
Lauren Fleshman, comeback of the year in 2011?
Aug 6, 2011
by Ryan From Flotrack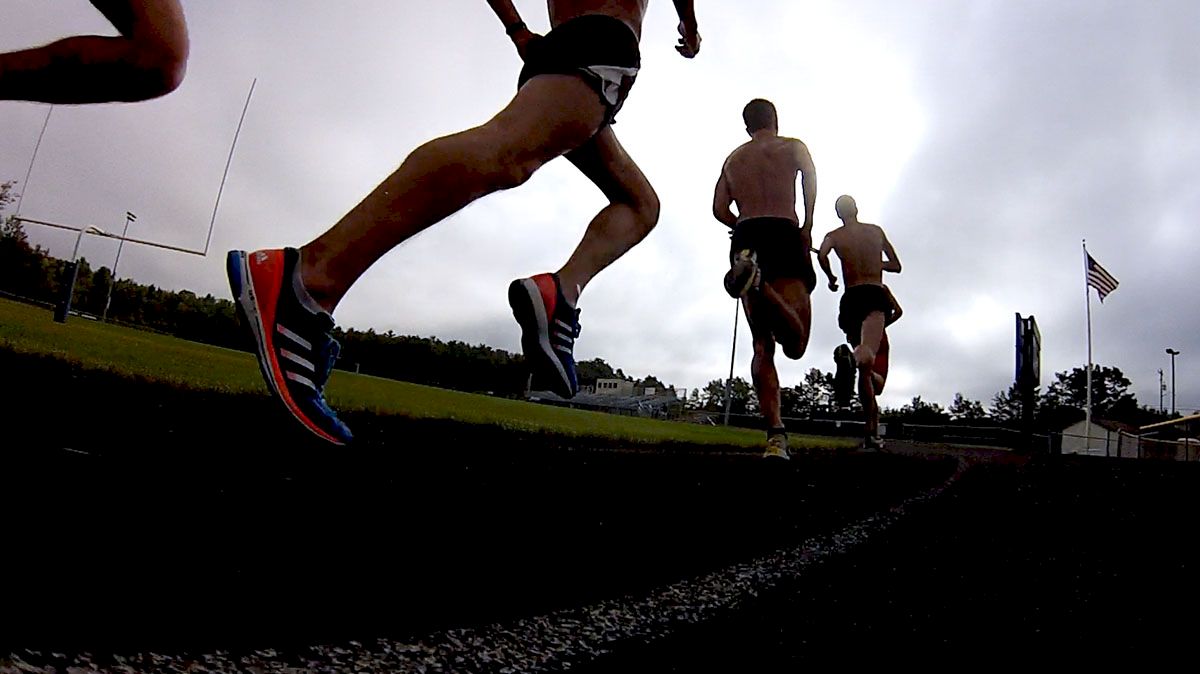 Lauren Fleshman dropped the hammer over the final 500 meters of the 5000 meters today at the Aviva London Grand Prix Diamond League to win the event and run a season's best time of 15:00, a time that is her second best mark of all-time. Comeback performer of the year??
Lauren Fleshman was one of the brightest up and coming stars in US women's distance running a few years ago. Back in 2003 after winning her third consecutive NCAA 5k title, Fleshman made her first outdoor World team as she represented the US in the 5k at the Paris World Championships where she ran the prelims and set what was her PR then of 15:12. She followed it up two years later when she ran the 5k again at the 2005 Helsinki World Championships. She also made the US World Cross Country team two years in a row from 2004 to 2005 with her best finish coming in '05, also in France, where she finished 11th in the short course race.
Since 2005, Fleshman has not made another US team and over the last three plus years injuries have taken her on a roller coaster ride that she could have never imagined. In 2010 she made a comeback for the US Championships where she surprised the field and herself to win the US title in the 5000 over soon-to-be American record holder Molly Huddle and pre-race favorite Jenny Barringer-Simpson (
post-race interview here
). She had an up and down racing season to follow but ended with a good 3k in Monaco of 8:46 that ranked #2 in US and just outside the world's top-25. Some time after the track season, injury struck again with her foot. Back in April of 2011, we talked to Fleshman when she just had started running and after feeling that the unknown problem with her foot had been solved (interview below from April).
Unfortunately the magic did not appear again this year at the US Championships as Lauren only manage to finish 8th place in the race (
post-race interview here
). A week ago at the Stockholm Diamond League, Fleshman was only able to manage a 15:27 to finish thirteenth out of fifteen athletes in the 5k. Lauren talked about her emotions after the race in her blog and what a friend did to help out bounce back out of the funk (
read blog entry here
).
Watching Lauren move up through the pack today after sitting second from the back early on you could see a quiet confidence, a belief. With about 500 meters to go you saw Lauren take a chance and try to prove to herself that she could win this Diamond League race, her last race of the season. There were a mix of emotions when she came to the bell as the announcers were confused and wondered if she had miscounted laps. The fear quickly left as thoughts of the final 500 meters of the 2010 US Championships came into mind...she knew exactly what she was doing. It was a great finish to the up and down season. The time moved her from #14 in the US to #2 behind Shalane Flanagan. Lauren somehow always seems to stay positive and I think a lot of young athletes, and even her peers, can learn from. See today's interview with Lauren here.
Now lets keep those fingers crossed and hope for a healthy fall/winter so we can see the real Lauren Fleshman in June of 2012 where she will look to make her first US Olympic Team!
I need to go run...