NYRR 5th Avenue Mile 2011 - Elite Field Start Lists
NYRR 5th Avenue Mile 2011 - Elite Field Start Lists
Sep 20, 2011
by FloTrack Staff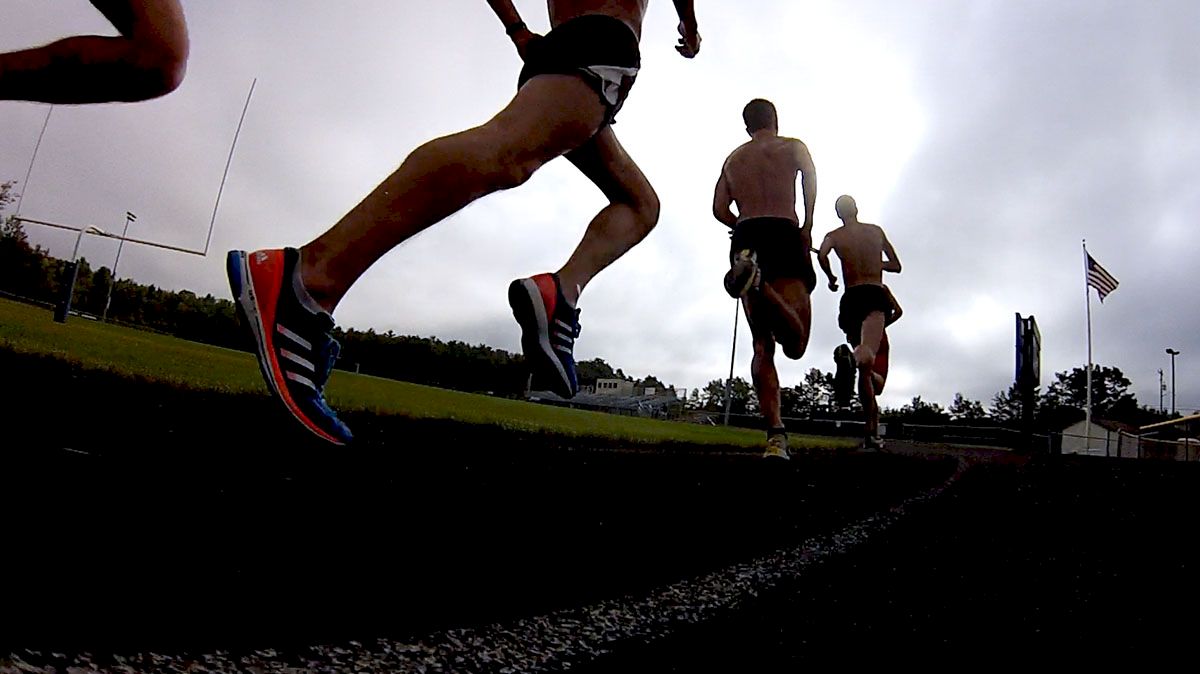 NYRR 5th Avenue Mile 2011 -
Elite Field
Start Lists
The elite fields for the 2011 NYRR 5th Avenue Mile have been announce and look to be stacked on both sides. On the men's side the 2010 champ, Amine Laalou of Moracco, is back to defend his title while Bernard Lagat is looking to win his first 5th Ave title. David Torrence is coming off a 3:55 road mile victory at the Front Street Mile in Hawaii and has had success on the roads in the past as a two-time US Road Mile Champion. Australians Jeff Risely and Ryan Gregson should bring a strong presence as Risely is fresh off a 1:44 800 PR. Speaking of 800, don't forget two guys moving up from their specialty in Nick Symmonds and Boaz Lalang. Symmonds has raced New York before but was not in the mix.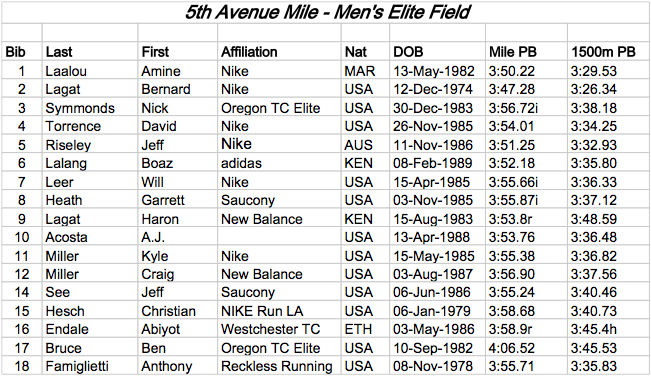 On the women's side, two-time champ and last year's runner up Shannon Rowbury will look to end the season on a high note after missing the 1500m finals at the World Championships. However, this may be the toughest year in some time for anyone in the field! World #1 ranked Morgan Uceny, 2011 World Champ Jenny Simpson and 2011 World runner-up Hannah England are all featured in this year's competition! Some 800 speed will get thrown in the mix with Maggie Vessey and Alysia Montano, both making their road mile debuts. The biggest foregin challenger should be Norway's Ingvill Makestad Bovim who finished 5th at the World Championships. Ingvill also attended the University of Washington for a brief period. There is a bit of an unknown with England's former FSU teammate, Susan Kuijken, who is recently coming off of an injury and getting in a few races before the season closes out.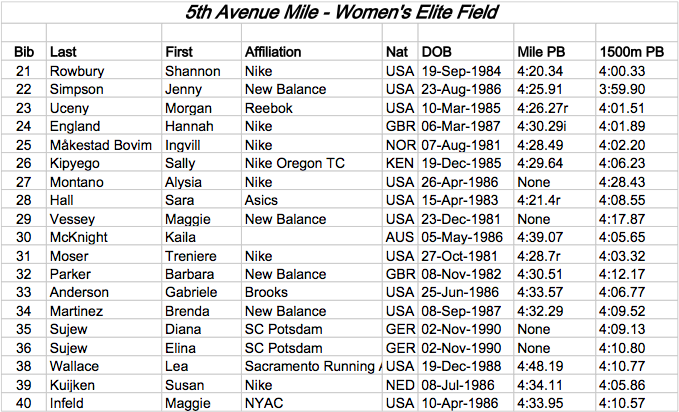 Both fields should make for some deep, exciting races. The 5th Avenue Mile will take place on Saturday, September 24, 2011 on Manhattan's 5th Avenue (as you may have guessed). The women's race will go off at 12:50pm followed by the men's race at 1:05pm, both scheduled in eastern time. For more info on the race visit
nyrr.org
.