Riley Masters confirms transfer to Oklahoma in January
Riley Masters confirms transfer to Oklahoma in January
Dec 15, 2011
by Ryan From Flotrack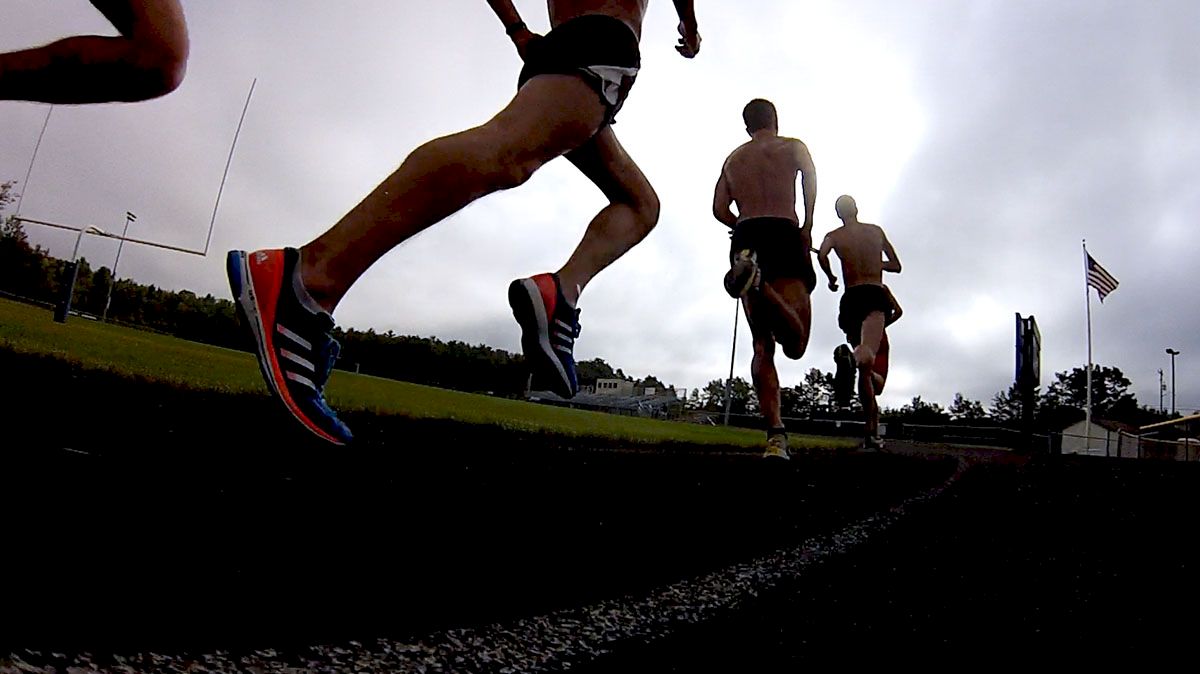 Earlier this evening
Riley Masters
, the #5 returning miler in the NCAA, confirmed that he will be transfering to the University of Oklahoma in January of 2012 to run for Martin Smith and the Sooners program. Masters, who we had featured this fall in Erik Van Ingen's "
The Real Maine
" series, had been running for the University of Maine and Mark Lech since his freshman year in 2008-2009.
Masters said in a message earlier that he has verbally committed to Oklahoma. When asked about the move this late in his college career, Masters stated "I loved running for Coach Lech and the University of Maine. I know that if I had stayed I could have had continued success under Mark, however, I am looking forward to pursuing new opportunities at the University of Oklahoma. Coach Martin Smith has done wonderful things with the program while he has been the head coach. Maine will always be home, but it is time for me to explore and experience something new."
Riley also verified that he had been released and will be running in the Sooner uniform this January. Riley has one indoor season, two outdoor seasons and potentially one cross country season left in the NCAA.
Riley holds University of Maine records in the 1500 (3:42.01),
mile (3:58.17)
,
3000 (7:53.11)
and 5000 (14:23.25). He is the only Maine athlete to break 4:00 in the mile and 8:00 for 3k. During the 2010 indoor season Masters stamped himself as one of the top milers in the country as
he broke 4:00
in the event twice that season and finished an unexpected
5th at the NCAA Indoor Championships
. He went on to set a PR of 3:42 in the 1500 that spring and
made the 1500 final
at the 2010 NCAA Outdoor Championships where he finished 11th (the Oregon sweep race).
The following year Riley lowered his mile and 3000 time but was disappointed after his performance at the
2011 NCAA Indoor
Championships. Although he made the meet in two events for the first time ever he finished 9th in the mile and 17th in the 3k. Masters redshirted the spring of 2011 and race one mile in July at the Maine Distance Gala where he ran 4:03 in an attempt to become the
first Mainer to break 4:00
on Maine soil.
A question some may ask and one I have not asked Riley is why leave to another program so late in college? My first thought is that Riley will have great training partners at Oklahoma. No one in UMaine history has ever broken 8:14 for 3k other than Riley so you can see a large gap there. In the 5k, Oklahoma has 5 guys returning on the team that ran under 14:00 including Kevin Schwab (13:36), George Alex (13:40), Kevin Williams (13:44), Bill Kogel (13:51) and Jeremy Sudbury (13:58).
Many teams return impressive depth in the 5k around the NCAA. Oklahoma State potentially has the best squad returning when looking at the same stats if they run a full group of German Fernandez (13:25), Tom Farrell (13:26), Colby Lowe (13:42) and Girma Mecheso (13:50, although Girma has not run track since 2009). Indiana and Stanford also have four solid athletes in the mix. Indiana has Andy Bayer (13:31), Andrew Poore (13:37), Ben Hubers (13:40) and Zach Mayhew (13:58). Stanford has a solid three in Chris Derrick (13:29), Jake Riley (13:39) and Miles Unterreiner (13:46), but should also have redshirt senior and NCAA 3k champ, Elliot Heath (13:29), back for only the indoor season.
Other schools closest to Oklahoma with similar depth are Colorado and Wisconsin. CU has 3 returning that have run 13:34-13:44 (Bossard, Wacker, Medina) while Wisconsin brings back Maverick Darling (13:34), Mo Ahmed (13:36) and Reed Connor (13:48).
Best of luck to Riley as he ventures out to OK!
Here is a progression of Masters' times while at UMaine:
(Note: Riley was a 4:16/sub 9:40 high schooler)
| | | | | |
| --- | --- | --- | --- | --- |
| | 1500 | Mile | 3000 | 5000 |
| 2009 | 3:48.25 | 4:07.41 | 8:17.46 | 14:23.25 |
| 2010 | 3:42.01 | 3:59.07 | 8:14.15 | 14:22.77 |
| 2011 | 3:47 | 3:58.17 | 7:53.11 | NT |