Indoor Track and Field Season 2012
Neely Spence Interview after "going pro" announcement
Neely Spence Interview after "going pro" announcement
Dec 26, 2011
by FloTrack Staff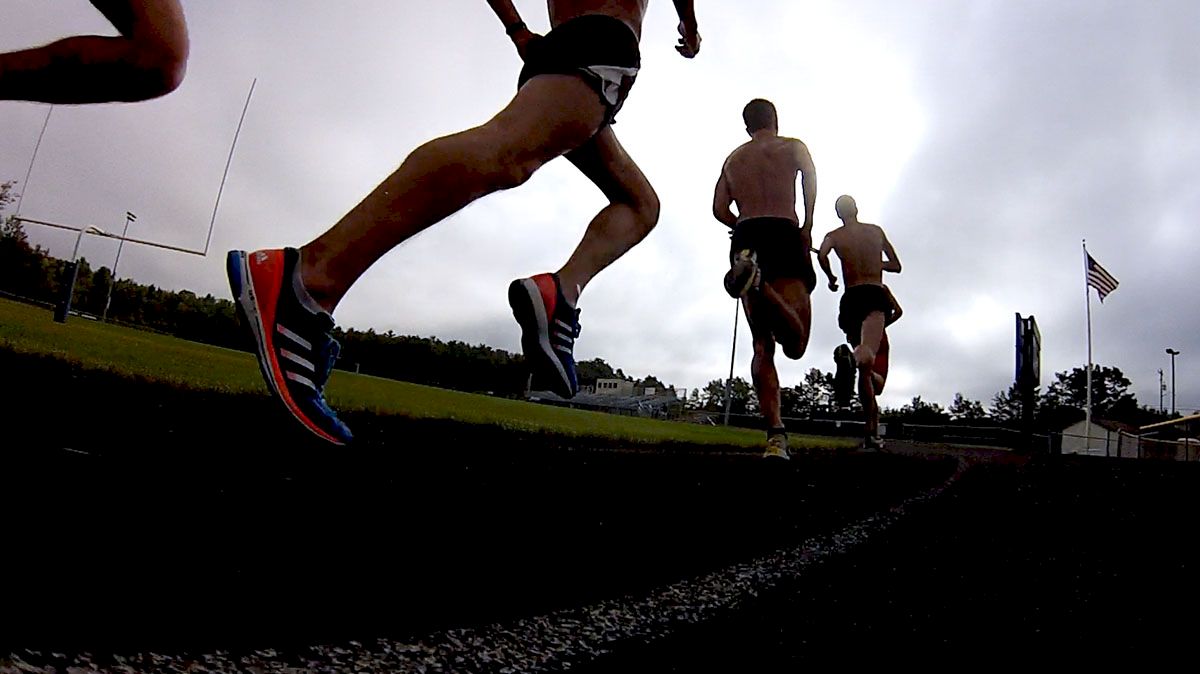 Today it was released that 8-time NCAA D2 Champ Neely Spence would forgo her senior indoor and outdoor track seasons at Shippensburg University. Spence, a high school national champ out of high school, went to Division 2 where she experience much success and was coached by her father Steve.
See full press release here
This past year during the 2011 outdoor season Spence was ranked #15 in the US for 5000 meters with a time of 15:27, only seven seconds of the Olympic 'A' Standard. Flotrack got to catch up with Neely via email to ask her some questions about her decision to leave Shippensburg early during the Olympic Year. Her answers are below. We will see Spence in Houston for the marathon trials so if you have more questions for Neely let us know below.
---

Neely Spence "Going Pro" Interview:
Flo: Why did you decide to leave college to pursue a post collegiate career?
NS:
Looking back on my collegiate career, I accomplished way more than I had expected. I came into college with the idea that I wanted to become a professional runner, but, it was still a far away dream. Being at Shippensburg, my progression of improvement has been steady. I had personal as well as team success each year that kept me motivated towards this goal. Last spring, I finally had the opportunity to fully test myself and my training. I raced at Mt. SAC and surprised myself with a huge PR. I had been ready to run fast for a while, but just had not had the chance. So much plays into a good race: fitness, weather, competition, health. The pieces just fell into place. This was the starting point for me that gave me the confidence to believe that my dream of becoming a professional was realistic. I want to maximize my chances at the Olympic trials this June, and truly believe that I am ready to make the next step in my running by making it my career. Since I competed at the US Champs in June, I did not get back into training until August, thus, my XC season got a late start. After NCAAs, I took a few days off, and then began training for Club XC nationals. I wanted to make the USA team to go to Scotland. I realized that this would cut into the indoor season in a significant way since I would just be starting my break when my team was in full swing. Instead of struggling to make the three seasons of the collegiate system work, my dad and I felt that it would be best to have one season with a focus on the Trials. This way I can take a break, get in some quality base training, get to the bigger meets that I want to compete at, and set myself up for success.
Flo: Who have you signed with (agent and shoe company)? If no shoe company, what is the plan on the sponsorship front?
NS:
I signed with Ray Flynn. My dad spoke with several agents, however Ray was the only one I spoke with personally. He is beginning the process of finding sponsors and endorsement deals, so the next month should be pretty exciting.
Flo: When did you know you wanted to look beyond D2? Why did this moment stand out?
NS:
This idea was presented to me in the spring as a hypothetical situation. I dismissed it immediately. However, the cross-country season helped me realize that the collegiate system was not going to be the best thing for my training going into the trials. With an emphasis on that meet, I wanted to maximize my opportunities to perform at the trials with the ultimate goal of making the Olympic team. Another benefit to doing this now is that come June, I will not be trying to fit all this in during such an important time to focus.
Flo: Did you think about moving up to D1? If not, why didn't you look at the option.... if you did, why didn't you choose that route?
NS:
My original intention when I first came to Ship was to stay for one year, and then go to a DI school for the rest of my collegiate years. When I was looking at schools, one of my first questions was "Do your athletes have a lot of post-collegiate success?". And with the exception of the University of Colorado, I was never satisfied with the answer. This was important to me, and after one year, I believed that Ship was the best place for my running. I was very happy, I had found a major and minor I wanted, and I had complete trust in the coach :) I felt that if I stayed at Ship, I would graduate with my love for running still intact. This has been true, in fact, I am more into running than ever. For me, it wasn't about the divisions, it was about the coaching, the team atmosphere, and the environment I felt would help me meet my goals.
Flo: Do you feel like you have been pushed to the max with your experience in D2?
NS:
It has not been a perfectly smooth ride. I have had many great races against great athletes. I will never forget my first outdoor conference meet where I led the whole race just to get out leaned at the line. I remember how it felt to get dropped by Jessica Pixler at NCAAs XC my freshman year, and then again the following year when I didn't even get All-American. But these are the races that helped me fully appreciate my first XC title, my 5k streak in outdoor, and the two DMRs which I believe to be my most special NCAA titles. I have met all my goals, and am ready to chase new ones.
Flo: Do you feel like you got anything out of your D2 experience that you would not have gotten in D1 as you move to the next level? Do you feel like you missed out on any experience not having competed in D1?
NS:
Being a DII athlete, I was actually able to have many opportunities that I would not have had as a DI athlete: I was able to compete on two international teams, World Cross Juniors in Jordan, and Pan Ams in Guadalajara. These were great experiences that have contributed to my growth as an athlete and person. Being at a small school as been really nice because I have personal relationships with my school mates, professors, and administration. For example, I went caroling at the President's house for Christmas. Also, the commitment to DII athletics allowed me to develop into the athlete I have become without as much strain, racing, and high pressure situations as I felt I would experience at the DI level. One of the down sides was the lack of travel funds. I was not able to get to some of the big meets that I believe would have aided in more PRs and a higher profile.
Flo: What do you see as the advantages to turning pro now versus waiting until your eligibility was done?
NS:
The main advantage is that I can focus my training and racing schedule to best prepare me for the Olympic trials. The fact that I can make all these changes now, and spare the stress of trying to adjust right before the race is also really helpful.
Flo: Will you continue to be coached by your father? If so, will this be long term or have you talked about making any moves in the future?
NS:
I certainly do not want to change anything before the trials. My dad and I have worked together since I first started running in eighth grade. He has guided me, and I trust him to coach me to perform my best in the upcoming months. After my summer racing season, I will look into different training opportunities; coaches, venues, clubs, and decide what is best for developing me towards the future.
Flo: What event will you focus on and what are your goals for 2012? Any long term goals?
NS:
I am going to try a 10k for the first time (at Cardinal most likely), and will go after an A standard in both the 5k and 10k. I want to be prepared to be competitive at the trials, and see where that takes me. I am looking to place high in many USA meets and make future international teams. I have set goals for each step of my career thus far, and now I have begun a new list. My main goal is to continue my progression.
Flo: You were ranked #15 in the US in 2011 and only 7 seconds off the Olympic A standard at 5k, what do you feel your chances are of making the US Olympic team in 2012?
NS:
I am shooting for the A standard in both the 5k and 10k this spring with aspirations to be competitive for a top three spot at the trials. Anyone with an A standard has a shot, and I can only focus on myself and what I need to do to be best prepared to put myself in position.
Flo: Anything else about the recent changes that fans would like to know?
NS:
My other exciting news, is that I got engaged on Christmas to my fiancé, Dillon Gracey!!! This has been one weekend to remember :)