Top 10 Men's Olympic Trials Moments by Jeremy Hayes
Top 10 Men's Olympic Trials Moments by Jeremy Hayes
Jan 17, 2012
by Ryan From Flotrack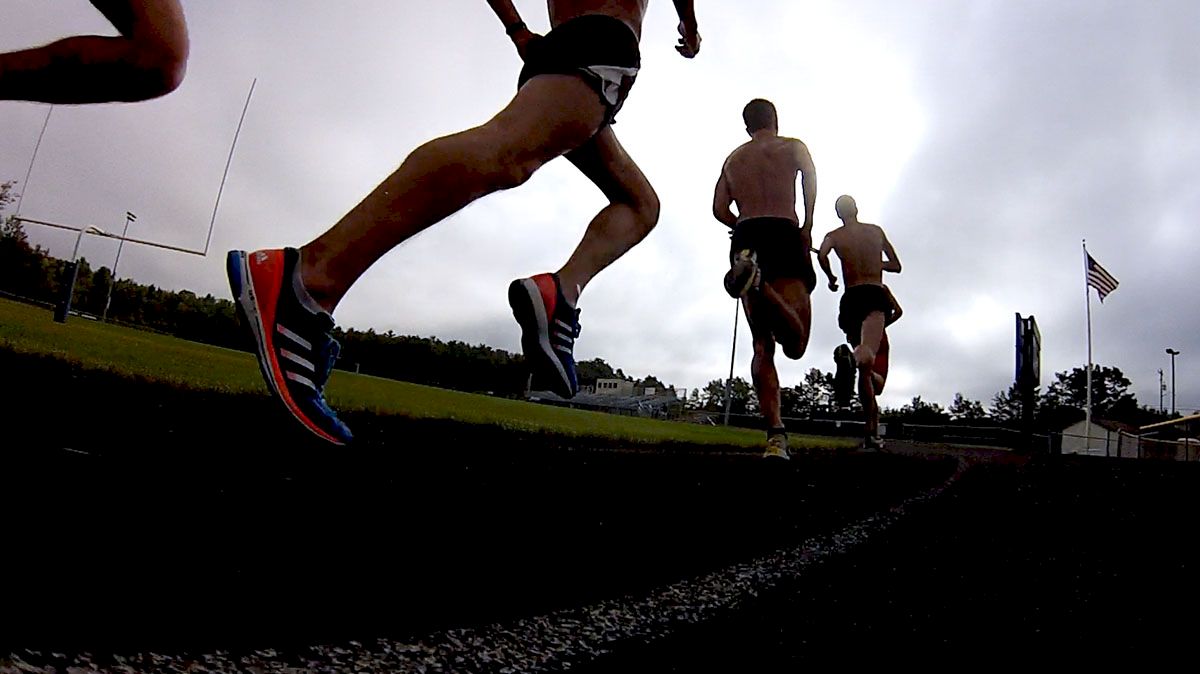 We took a look at the top 10 Olympic Marathon Trials moments captured by photographer Jeremy Hayes this past weekend in Houston. What were you're favorite moments? (pictures below are in chronological order)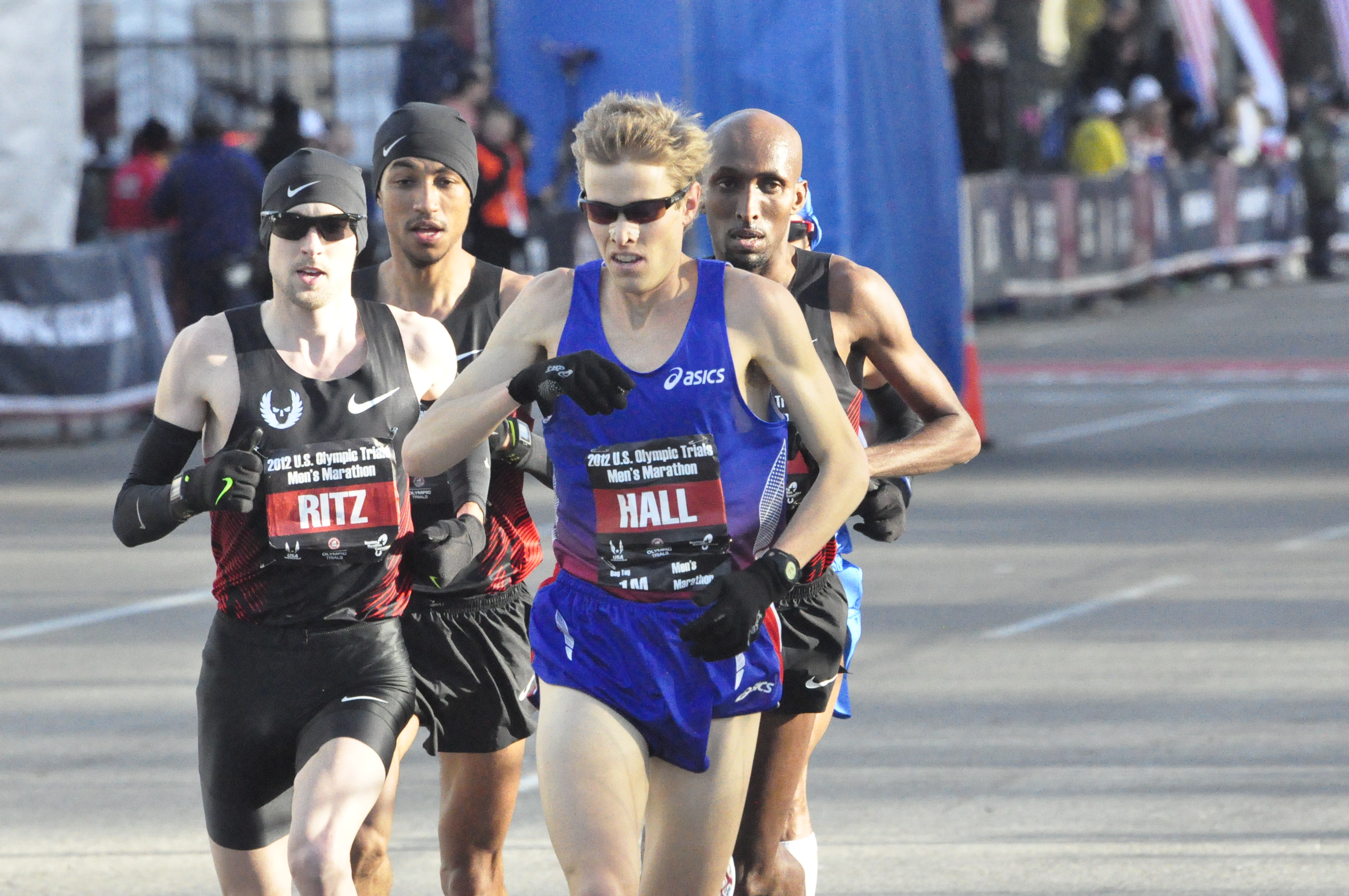 After an fast early pace, 5 runners stayed close to one another. Ryan Hall, Dathan Ritzenhein, Mo Trafeh, Abdi Abirahman and Meb Keflezghi. Trafeh would later drop out.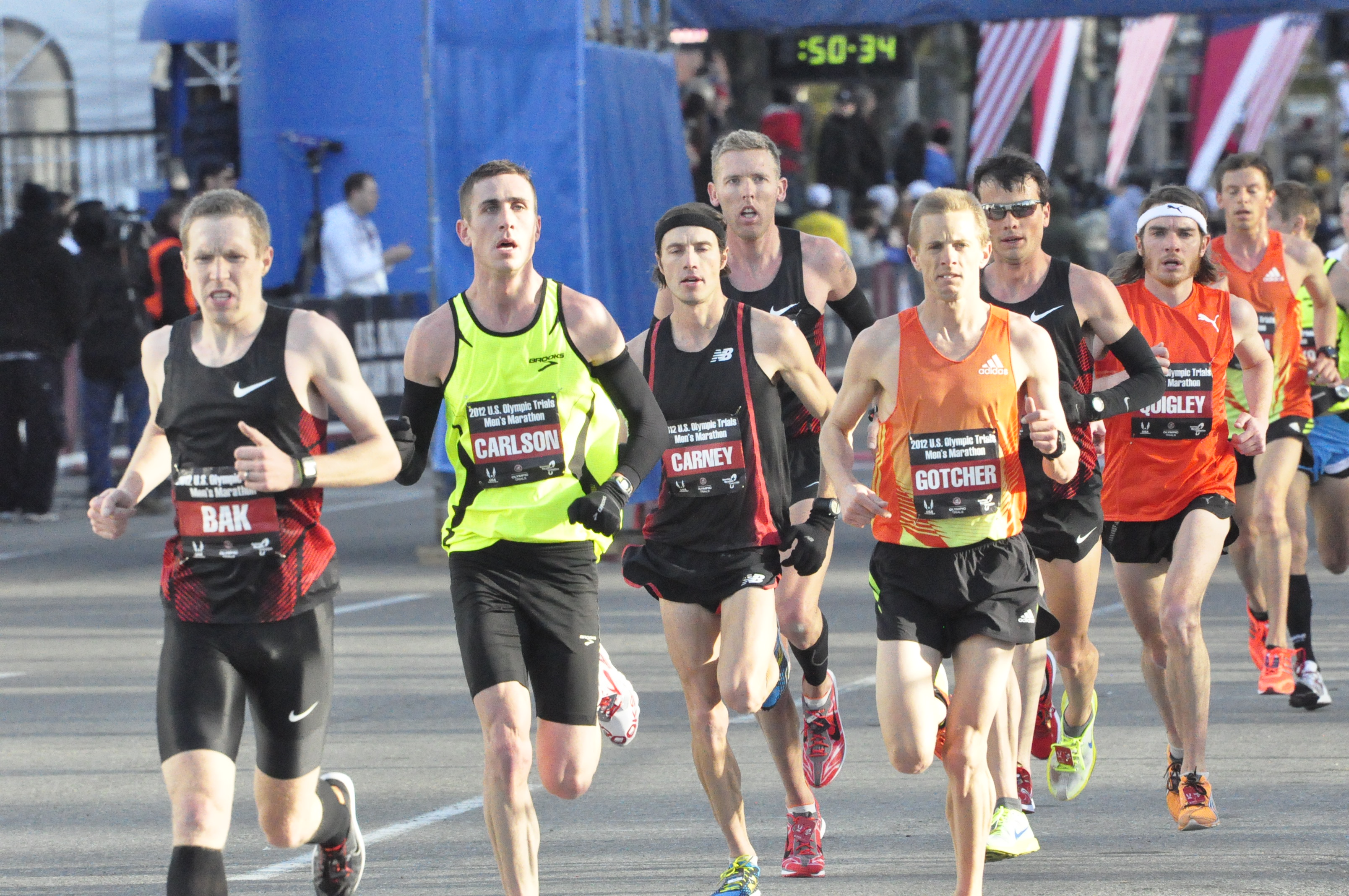 The chase pack, Ryan Bak leading. In any marathon the question is who in the chase group has a shot to catch the leaders. In this past Saturday's race no chase runner made it back in contact for a shot at a top 3 spot, but Brett Gotcher (in orange) came closest finishing 5th in 2:11:06.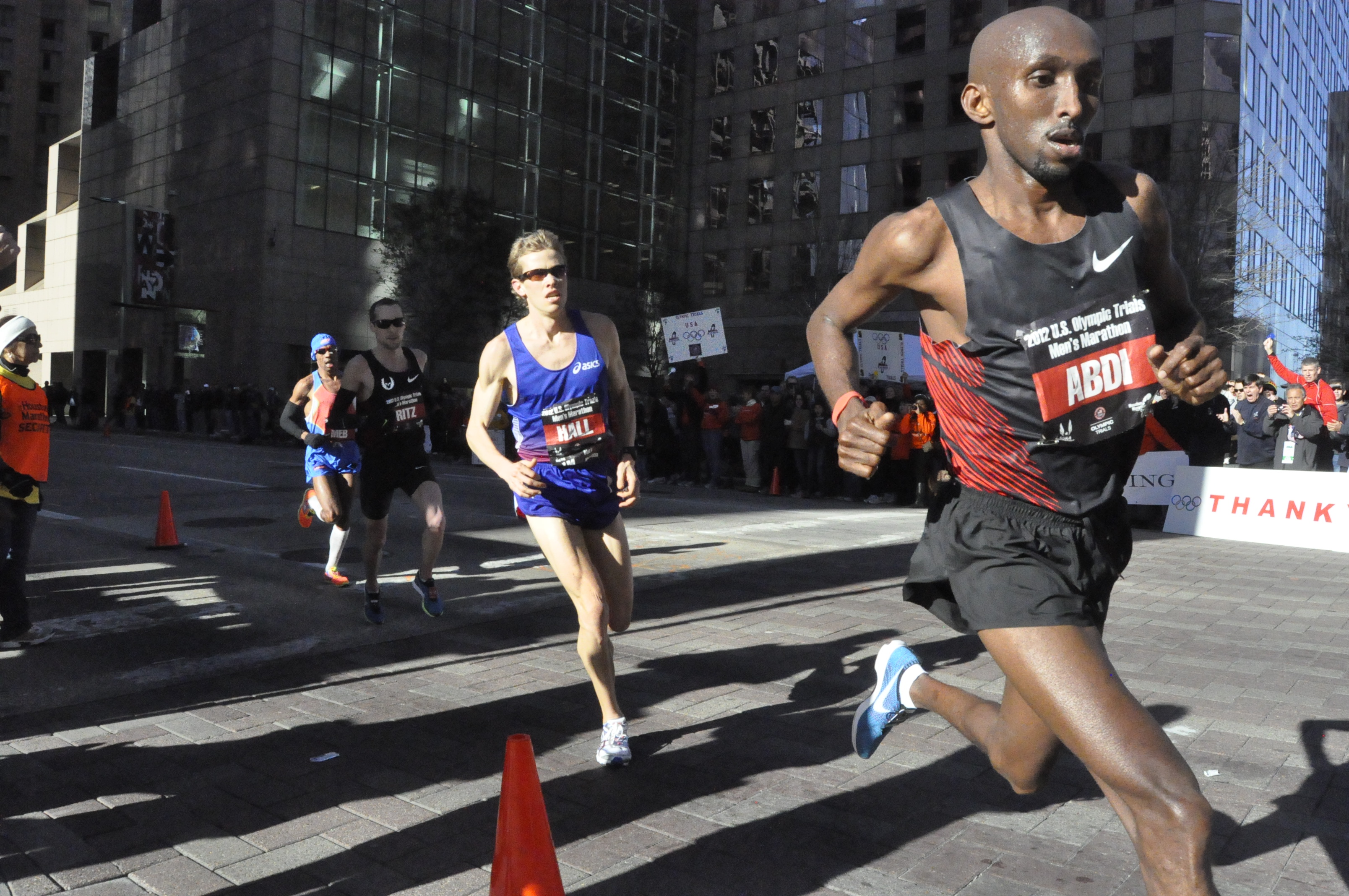 And then there were four. Exactly what you want when three spots are on the line. Who is going to drop, who will not be going to the Olympic Games. Abdi, Hall, Ritz and Meb.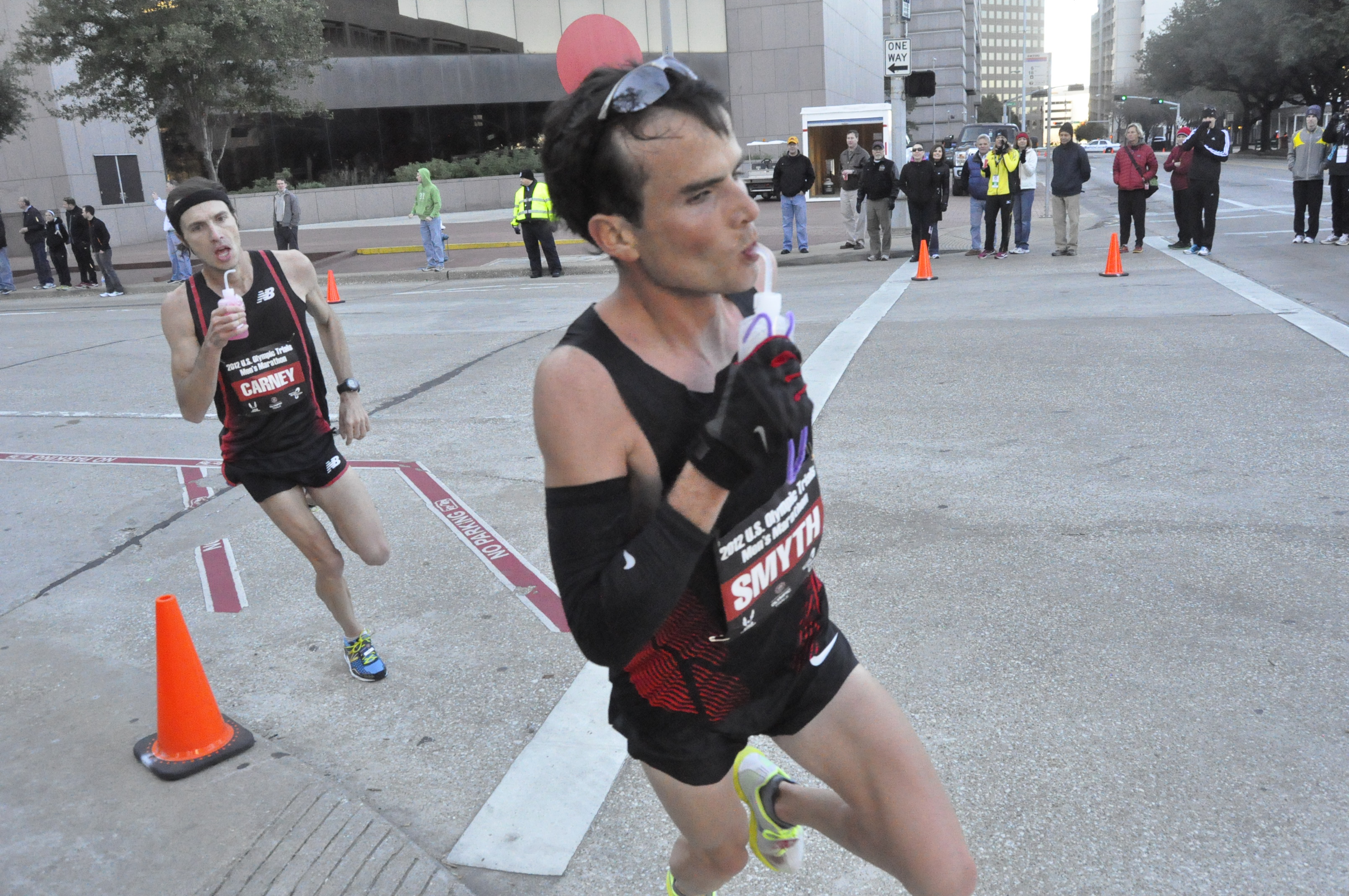 Fueling is key. Patrick Smyth and James Carney take in fluids as they run 26.2 through the streets of Houston. Carney went on to finish 9th in 2:12:23, Smyth was 25th in 2:15:00.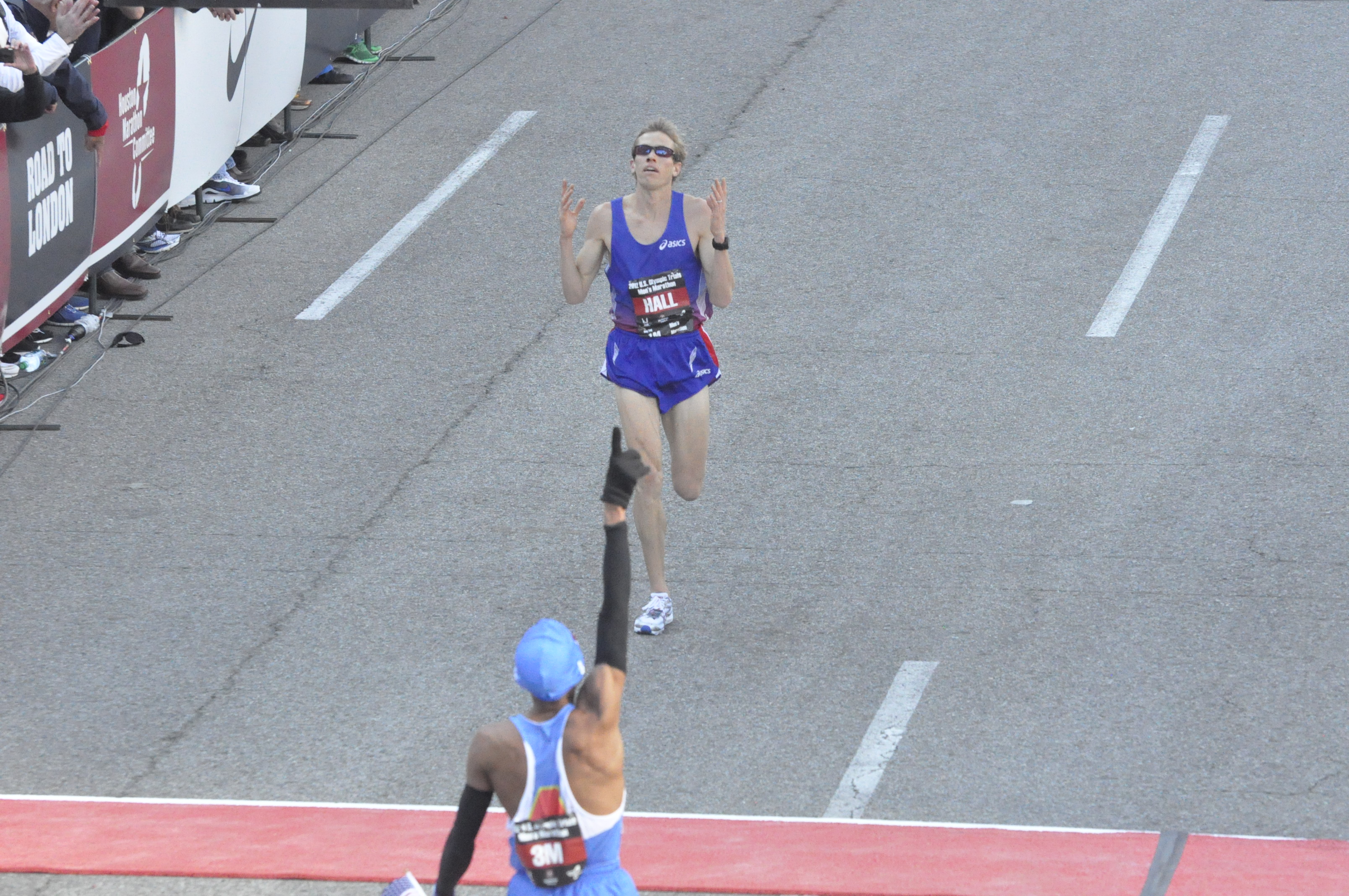 Ryan Hall and Meb Keflezghi signal to the sky as they celebrate making their second US Olympic Marathon team. Many picked Hall as the favorite to win, with doubts towards the 36 year old Keflezghi who had just run the NYC Marathon. No doubts anymore.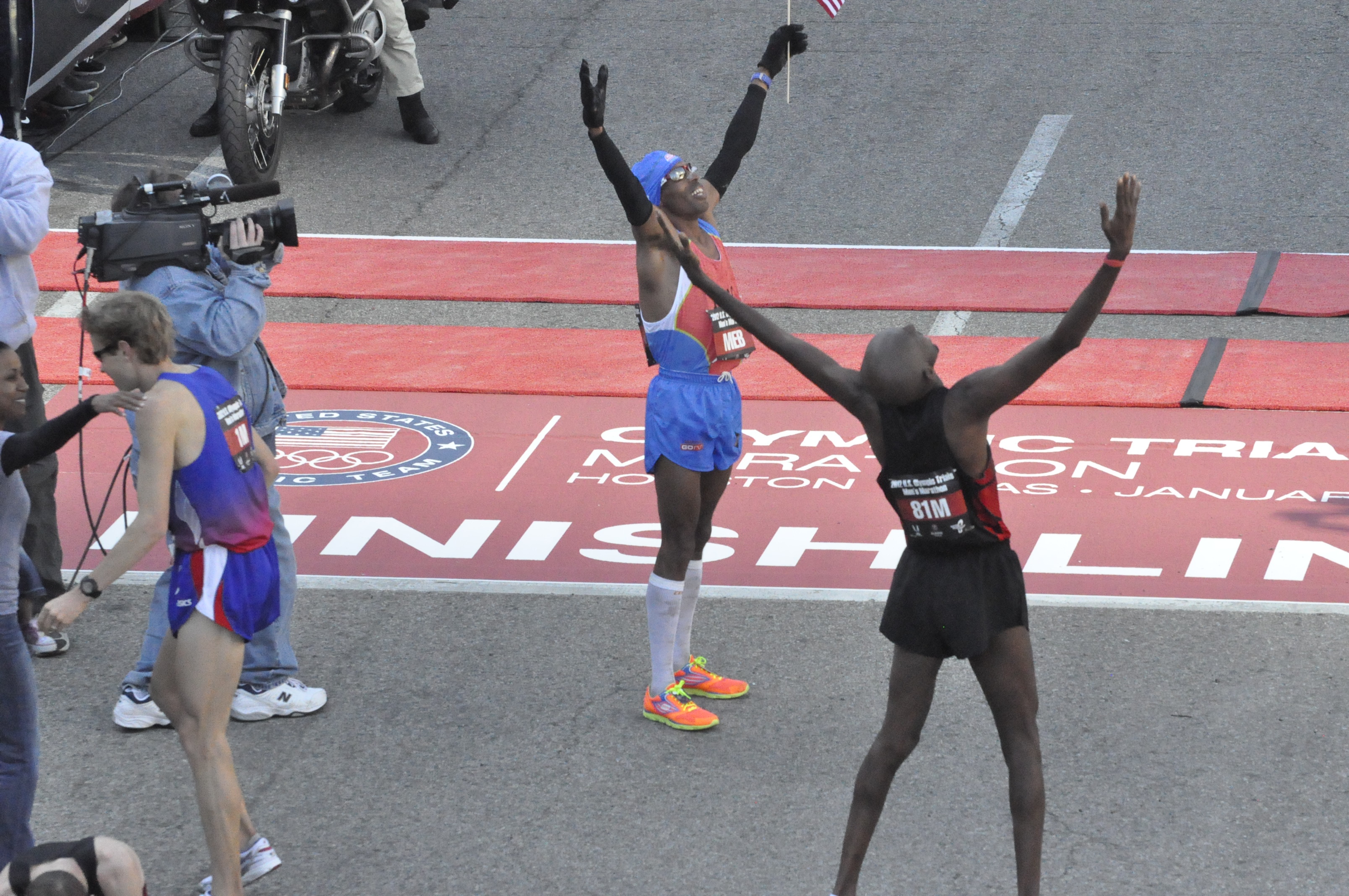 Another great shot of celebration. Abdi Abdirahman, who almost everyone overlooked, showed he's still go what it takes. For Abdi, this will be his fourth Olympic Team.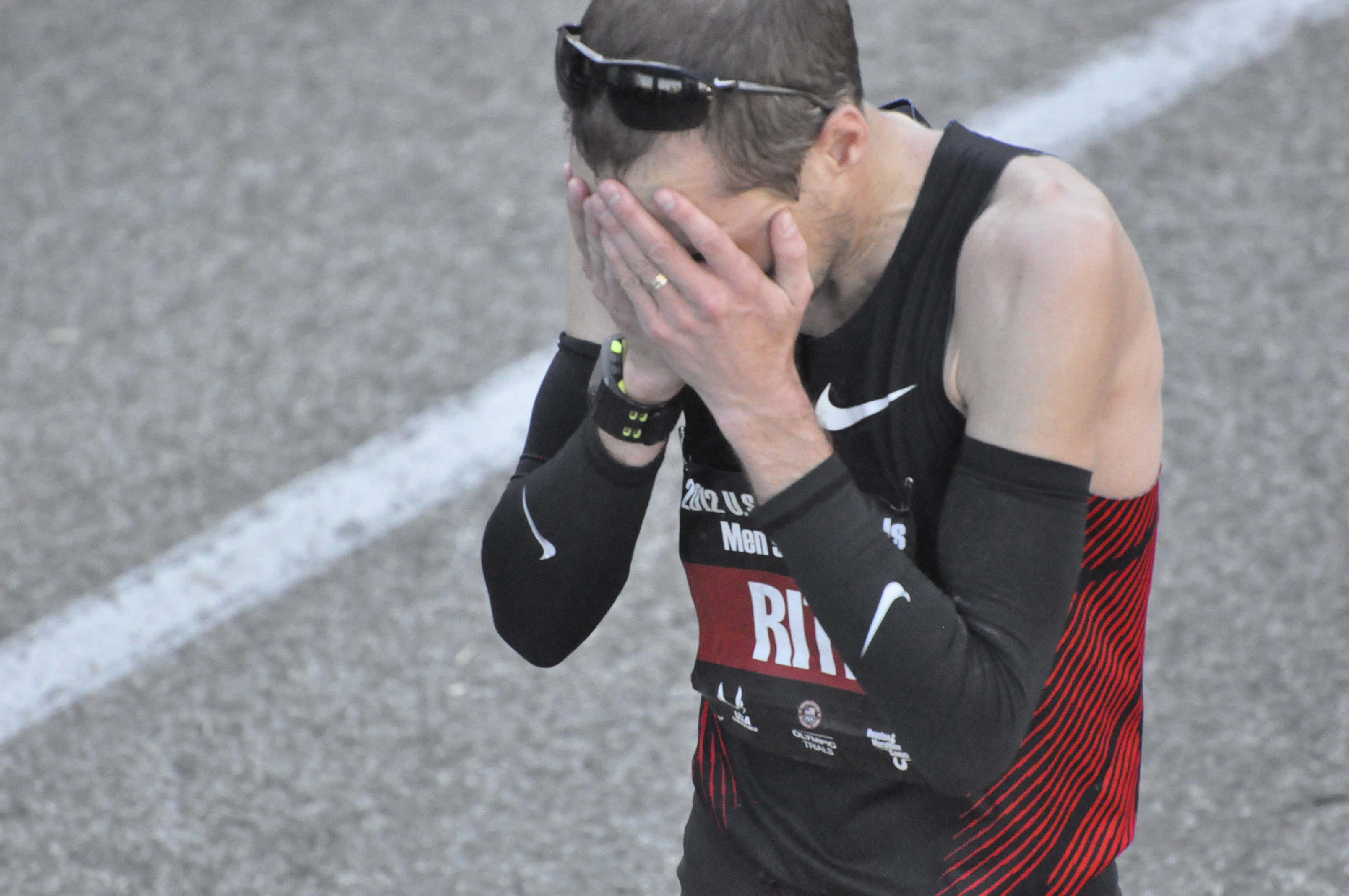 Dathan Ritzenhein reacts after the finish in Houston as he just misses out on the Olympic Team by 8 seconds. Ritz had fallen off pace with the leaders, but made a surge to get back in the top three however there was just not enough ground to catch Abdi ahead.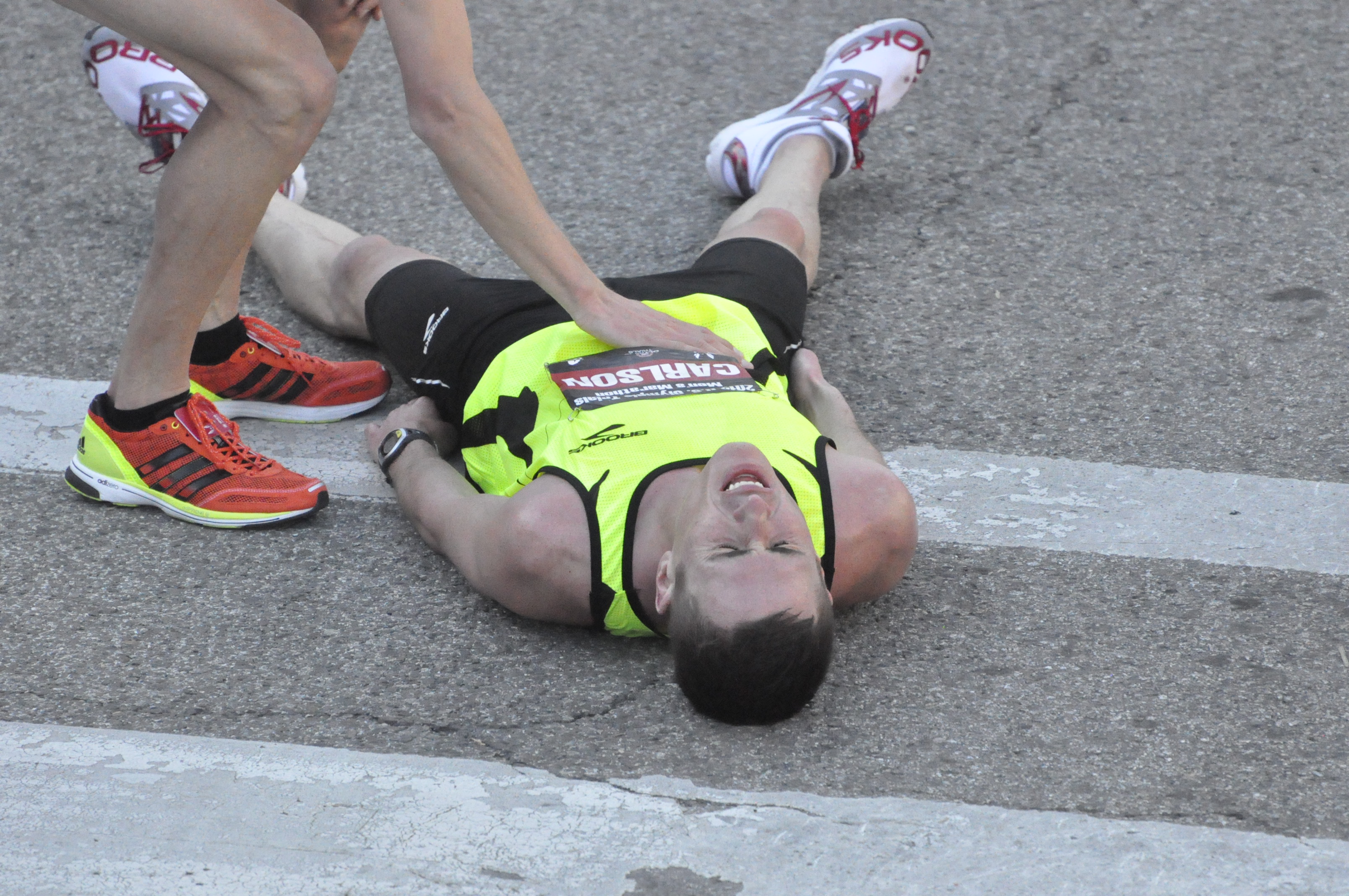 Andrew Carlson, making his marathon debut, runs the best race of his career finishing 6th overall and running the 7th fastest American Marathon debut of all-time with a 2:11:24.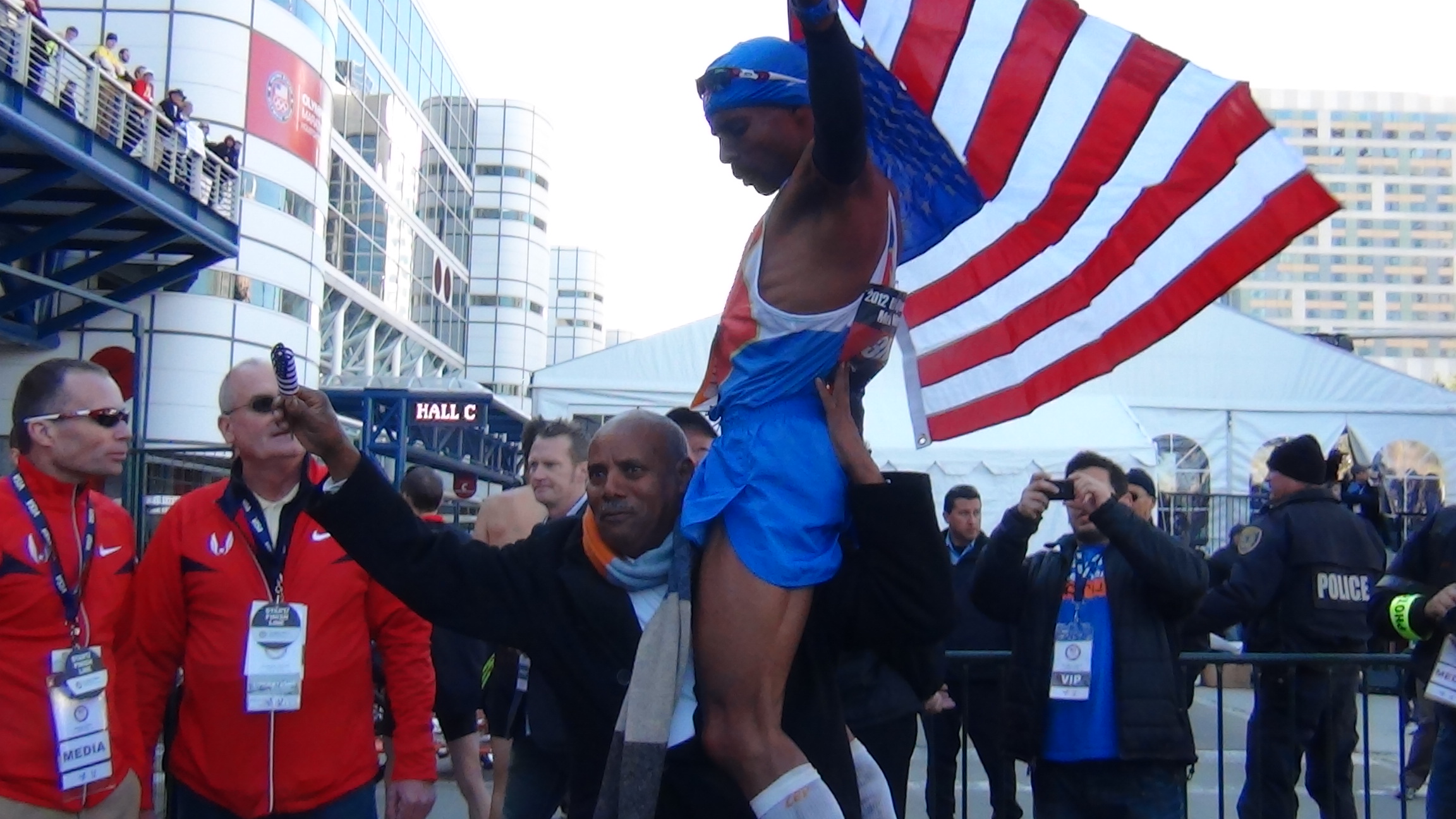 Meb is lifted by his 74 year old father in celebrating an unbelievable win in the deepest Olympic Marathon Trials field ever seen. Previously, only one American had ever broken 2:10 in the Trials while Saturday's race saw four get under the mark.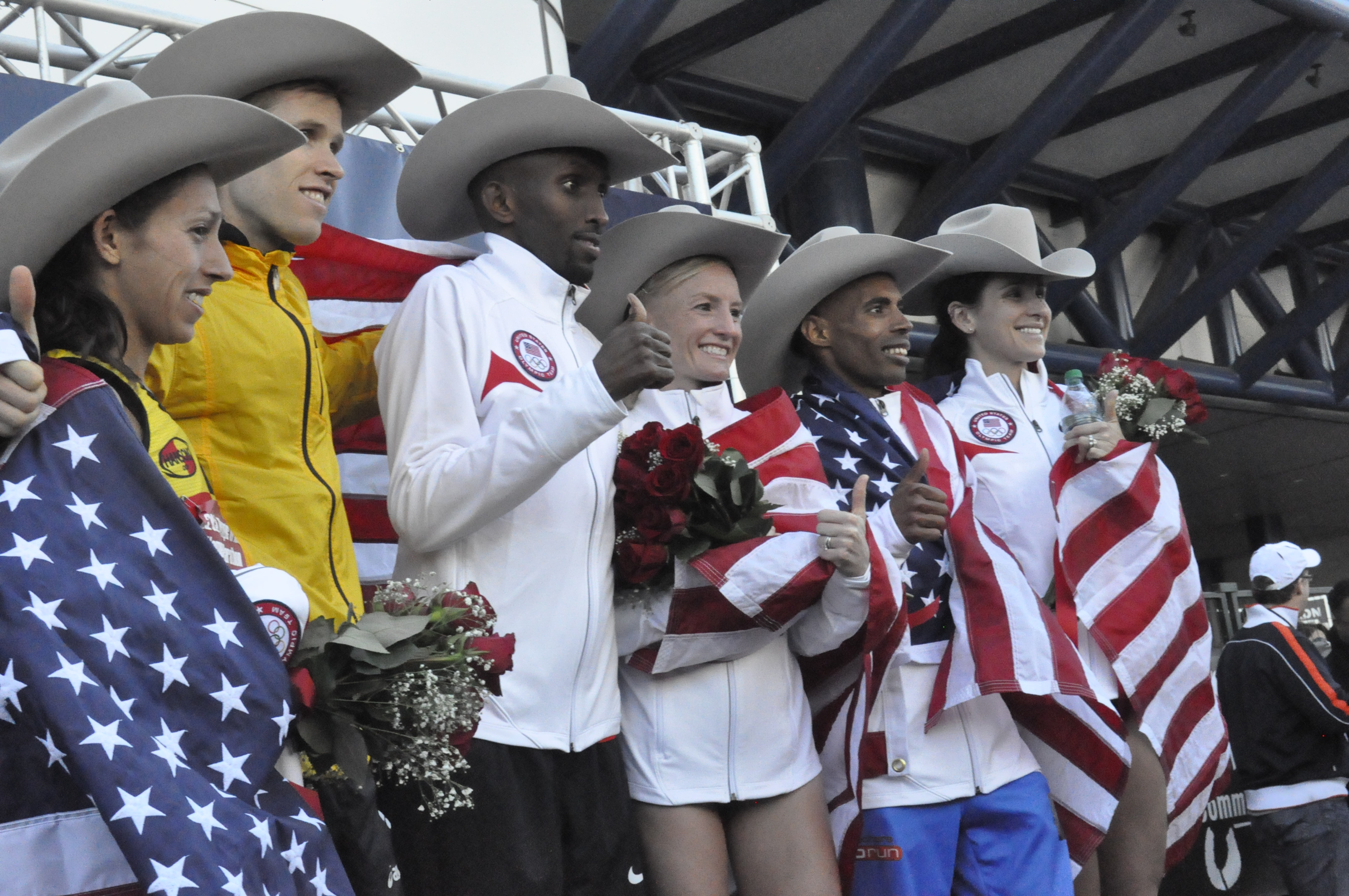 Team USA going to London!!