2012 Outdoor Track and Field Season
Top Collegiate Marks of the Weekend - Women, March 24-25
Top Collegiate Marks of the Weekend - Women, March 24-25
Mar 26, 2012
by Jesse Squire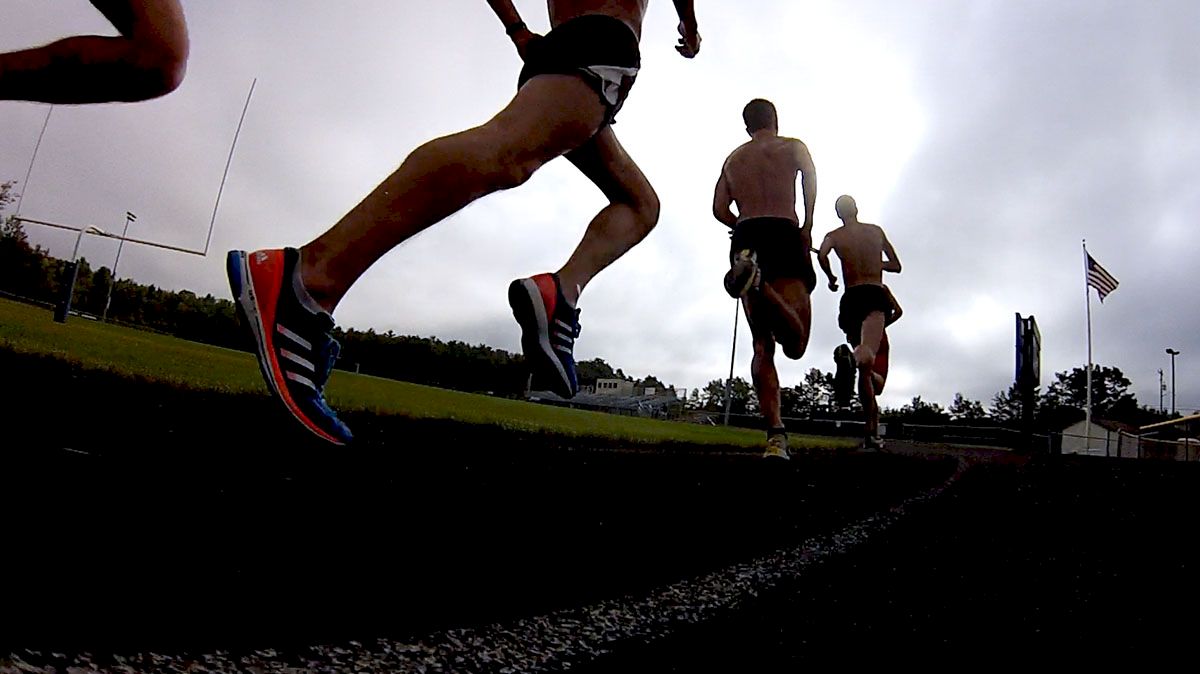 Below are the top college marks of the March 21-25 weekend in each event. Men's marks are in a separate post. These lists will be posted on Mondays now, in an effort to be more exact.
Be sure to check out my
college athlete of the week awards
over at
www.tracksuperfan.com
.
| | | | | |
| --- | --- | --- | --- | --- |
| 100 meters | | | | |
| McReynolds, Tiffani | Baylor | 11.42 | UCF Inv | 2.0 |
| Sykes, Chesna | Ohio State | 11.42 | UCF Inv | 2.0 |
| Booker, Dominique | UCF | 11.44 | UCF Inv | 2.0 |
| Houston, Gabrielle | Charleston Southern | 11.51 | Baskin Inv | 1.4 |
| Corinealdi, Chaniqua | TCU | 11.60 | Lane Inv | 1.7 |
| Duncan, Dominique | Texas A&M | 11.67 | Trojan Inv | -2.5 |
| Reynolds, Shannon | Texas-Arlington | 11.67 | Lane Inv | 1.9 |
| Ugen, Lorraine | TCU | 11.68 | Lane Inv | 1.7 |
| Kalu, Stephanie | Georgia Tech | 11.69 | UCF Inv | 2.0 |
| Mcnary, Madison | Ohio State | 11.71 | UCF Inv | 2.0 |
| wind-aided: | | | | |
| Jackson, Kia | Tennessee | 11.41 | Big Ten v SEC | 5.9 |
| Simms, Ciara | Virginia Tech | 11.56 | UCF Inv | 3.4 |
| Sylvester, Toshika | LSU | 11.68 | LSU Relays | 3.3 |
| | | | | |
| 200 meters | | | | |
| Ekpon�, Olivia | Texas A&M | 23.28 | Trojan Inv | 1.2 |
| Payne, Aareon | USC | 23.33 | Trojan Inv | 1.2 |
| McReynolds, Tiffani | Baylor | 23.40 | UCF Inv | 0.7 |
| Francis, Phyllis | Oregon | 23.42 | Trojan Inv | 0.0 |
| Jones, Brittany | Tennessee | 23.53 | Big Ten v SEC | 1.7 |
| Newson, Lauryn | Oregon | 23.69 | Trojan Inv | 1.2 |
| Owens, Bridgette | Clemson | 23.73 | UCF Inv | 0.7 |
| Corinealdi, Chaniqua | TCU | 23.73 | Lane Inv | 1.2 |
| Stephens, Chandrell | Texas A&M | 23.74 | Trojan Inv | 1.2 |
| Reese, Tai'Shea | Houston | 23.84 | Lopez Classic | -0.1 |
| wind-aided: | | | | |
| Freeman, Octavious | UCF | 22.92 | UCF Inv | 2.8 |
| | | | | |
| 400 meters | | | | |
| Wesh, Marlena | Clemson | 52.60 | UCF Inv | |
| Richardson, Diamond | Baylor | 52.94 | UCF Inv | |
| Bernard, Nicketa | St. Augustine's | 53.71 | Vertklasse | |
| Gardner, English | Oregon | 53.73 | Trojan Inv | |
| Rodriques, Nadonnia | South Carolina | 53.79 | Baskin Inv | |
| Beckles, Kanika | Texas A&M | 53.94 | Trojan Inv | |
| Mayungbe, Ibukun | Texas A&M | 54.00 | Trojan Inv | |
| Snapp, Nijgia | Tennessee | 54.07 | Big Ten v SEC | |
| Muir, Jody-Ann | Miss State | 54.21 | Big Ten v SEC | |
| Maximilien, Althia | Missouri State | 54.23 | Lane Inv | |
| | | | | |
| 800 meters | | | | |
| Chambers, Shaniel | South Florida | 2:06.19 | FSU Relays | |
| Smith, Yasmin | South Florida | 2:06.78 | FSU Relays | |
| Ogunmokun, Brittany | Baylor | 2:06.92 | UCF Inv | |
| Williamson, Kelsey | UNLV | 2:07.75 | Pasadena Games | |
| Feldman, Greta | Princeton | 2:08.01 | UCF Inv | |
| Zorich, Brett | UNLV | 2:08.15 | Pasadena Games | |
| Dietz, Sara | North Texas | 2:08.97 | Lopez Classic | |
| Mikaelian, Alexis | Princeton | 2:09.24 | UCF Inv | |
| Burchett, Danielle | Stephen F. Austin | 2:09.67 | Lopez Classic | |
| Reid, Sheila | Villanova | 2:09.74 | Big Five | |
| | | | | |
| 1500 meters | | | | |
| Kesselring, Anne | Oregon | 4:16.75 | Trojan Inv | |
| Rogers, Natosha | Texas A&M | 4:18.75 | Trojan Inv | |
| Lipsey, Charlene | LSU | 4:20.91 | LSU Relays | |
| Bozzay, Boglarka | Kansas State | 4:21.51 | Ariz St Inv | |
| Parker, Janel | Cornell | 4:21.89 | Spring Break | |
| Fulton, Eleanor | Washington | 4:22.26 | Trojan Inv | |
| Sheffey, Brittany | Tennessee | 4:22.55 | Big Ten v SEC | |
| Carleton, Laura | LSU | 4:22.75 | LSU Relays | |
| Houlihan, Shelby | Arizona State | 4:22.95 | Ariz St Inv | |
| Reid, Sheila | Villanova | 4:23.12 | Big Five | |
| | | | | |
| Steeplechase | | | | |
| Ehrman, Breanne | Indiana | 10:21.38 | Big Ten v SEC | |
| Hartung, Genna | Cornell | 10:27.96 | Spring Break | |
| Ginther, Samantha | Indiana | 10:30.69 | Big Ten v SEC | |
| Wallace, Taylor | Oregon | 10:33.92 | Trojan Inv | |
| Sorna, Rachel | Cornell | 10:34.46 | Spring Break | |
| Slotboom, Giselle | Jacksonville St. | 10:37.82 | FSU Relays | |
| Dawson, Kelly | TCU | 10:38.40 | Lane Inv | |
| Boozer, Leslie | Georgia | 10:42.20 | Georgia Relays | |
| Frerichs, Courtney | UMKC | 10:42.23 | Missouri Relays | |
| Fischetti, Nychele | Biola | 10:44.62 | Spring Break | |
| | | | | |
| 5,000 meters | | | | |
| Kellner, Katie | Cornell | 16:33.19 | Spring Break | |
| Grabill, Molly | Oregon | 16:40.08 | Trojan Inv | |
| Prendergast, Allie | South Florida | 16:43.61 | FSU Relays | |
| McMahon, Devin | Cornell | 16:49.79 | Spring Break | |
| Goldring, Katja | UCLA | 16:50.59 | Trojan Inv | |
| Vincent, Ashley | Xavier (Ohio) | 16:52.28 | Alabama Relays | |
| Erdelyi, Zsofia | USC | 16:54.1* | Trojan Inv | |
| Messick, Sydney | Kansas State | 16:54.82 | Ariz St Inv | |
| Pellegrini, Mary Grace | Michigan | 16:56.97 | Trojan Inv | |
| Thomas, Emily | Gonzaga | 16:57.80 | Bucs Invite | |
| | | | | |
| 10,000 meters | | | | |
| Pye, Allison | Rice | 35:42.89 | Lopez Classic | |
| Steinbrunner, Alison | Ohio Northern | 35:44.61 | Wash U Mini Meet | |
| Levene, Abby | Princeton | 36:01.16 | UCF Inv | |
| Foley, Bea | Viterbo | 36:06.39 | Sherman-Lukoski Inv | |
| Pryor, Stephanie | Seton Hill | 36:18.45 | Cal U. Early Bird | |
| | | | | |
| 100m Hurdles | | | | |
| McReynolds, Tiffani | Baylor | 13.04 | UCF Inv | 1.9 |
| Coward, Jackie | UCF | 13.05 | UCF Inv | 1.9 |
| Gracia, Monique | Clemson | 13.36 | UCF Inv | 1.9 |
| Flemings, Donique' | Texas A&M | 13.41 | Trojan Inv | -0.7 |
| Edgerson, Jasmine | Clemson | 13.48 | UCF Inv | 1.9 |
| Jones, Demeeka | Houston | 13.49 | Lopez Classic | -0.4 |
| Wallace, Keisha | Miss State | 13.51 | Big Ten v SEC | 0.2 |
| Lloyd, Cassandra | Wright State | 13.53 | Disney Inv | -0.8 |
| Hall, Shanekia | LSU | 13.61 | LSU Relays | 1.4 |
| Eppinger, Kaylon | Alabama | 13.62 | Alabama Relays | 1.5 |
| | | | | |
| 400m Hurdles | | | | |
| Elahi, Kianna | Iowa State | 57.63 | Ariz St Inv | |
| Okoro, Eseroghene | Iowa State | 57.88 | Ariz St Inv | |
| Sanchez, Kayla | Arizona State | 58.28 | Ariz St Inv | |
| Gamble, Manika | High Point | 58.85 | Vertklasse | |
| Barber, Kaila | Notre Dame | 59.04 | Lopez Classic | |
| Farmer, Leslie | Missouri | 59.12 | Missouri Relays | |
| Nowell, Ericka | UC Irvine | 59.18 | Spring Break | |
| Middleton, Amber | UC Irvine | 59.5 | Spring Break | |
| Holland, Christina | Baylor | 59.67 | UCF Inv | |
| Chandler, Shani | Alabama | 59.72 | Alabama Relays | |
| | | | | |
| 4x100m Relay | | | | |
| Clemson | | 43.50 | UCF Inv | |
| UCF | | 43.58 | UCF Inv | |
| LSU | | 43.86 | LSU Relays | |
| Ohio State | | 43.88 | UCF Inv | |
| Houston | | 44.09 | Lopez Classic | |
| Texas A&M | | 44.18 | Trojan Inv | |
| Florida Int'l | | 44.56 | Big Ten v SEC | |
| USC | | 44.64 | Trojan Inv | |
| Tennessee | | 44.78 | Big Ten v SEC | |
| TCU | | 44.82 | Lane Inv | |
| | | | | |
| 4x200m Relay | | | | |
| LSU | | 1:32.64 | LSU Relays | |
| LSU 'B' | | 1:34.95 | LSU Relays | |
| UAB | | 1:36.79 | Alabama Relays | |
| Georgia State | | 1:37.49 | Georgia Relays | |
| Alabama State | | 1:38.03 | Alabama Relays | |
| | | | | |
| 4x400m Relay | | | | |
| Baylor | | 3:35.95 | UCF Inv | |
| Clemson | | 3:36.06 | UCF Inv | |
| LSU | | 3:36.21 | LSU Relays | |
| Texas A&M | | 3:36.95 | Trojan Inv | |
| Oregon | | 3:37.80 | Trojan Inv | |
| Arizona State | | 3:37.96 | Ariz St Inv | |
| Mississippi | | 3:39.60 | Big Ten v SEC | |
| Stephen F. Austin | | 3:39.62 | Lopez Classic | |
| Notre Dame | | 3:39.67 | Lopez Classic | |
| Ohio State | | 3:39.72 | UCF Inv | |
| | | | | |
| 4x800m Relay | | | | |
| Western Michigan | | 9:07.36 | Georgia Relays | |
| Nicholls State | | 9:11.79 | LSU Relays | |
| UNLV | | 9:20.31 | Pasadena Games | |
| Emory | | 9:21.20 | Emory Inv | |
| Embry-Riddle | | 9:22.94 | Spike's Classic | |
| | | | | |
| Sprint Medley | | | | |
| LSU | | 3:54.52 | LSU Relays | |
| Western Michigan | | 3:55.04 | Georgia Relays | |
| Kennesaw State | | 4:00.19 | Georgia Relays | |
| Louisville | | 4:00.29 | Alabama Relays | |
| Samford | | 4:00.93 | Alabama Relays | |
| | | | | |
| Distance Medley | | | | |
| UAB | | 11:36.98 | Alabama Relays | |
| Alabama | | 11:56.66 | Alabama Relays | |
| Nicholls State | | 12:07.70 | LSU Relays | |
| Louisville | | 12:09.79 | Alabama Relays | |
| Arkansas State | | 12:20.42 | LSU Relays | |
| | | | | |
| High Jump | | | | |
| Schade, Krystle | Alabama | 1.83m / 6' 0" | Alabama Relays | |
| Atkinson, Saniel | Georgia | 1.83m / 6' 0" | Georgia Relays | |
| Jones, Ke'Airra | Southern Miss. | 1.80m / 5' 10.75" | Alabama Relays | |
| Nwaba, Barbara | UC Santa Barbara | 1.80m / 5' 10.75" | Cal Poly Inv | |
| Summers, Chancey | Oregon | 1.79m / 5' 10.5" | Trojan Inv | |
| Dudley, Ann | Mid. Tenn. State | 1.79m / 5' 10.5" | Vanderbilt Inv | |
| Kimoto, Emma | Indiana | 1.76m / 5' 9.25" | Big Ten v SEC | |
| Culmer, Kenya | Southern Illinois | 1.76m / 5' 9.25" | Vanderbilt Inv | |
| Williams, Brionne | Vanderbilt | 1.76m / 5' 9.25" | Vanderbilt Inv | |
| | | | | |
| Pole Vault | | | | |
| Leleux, Morgann | Georgia | 4.36m / 14' 3.5" | Georgia Relays | |
| Marshall, Mandissa | George Mason | 4.30m / 14' 1.25" | VMI Carnival | |
| Simpson, Shaylah | Arizona State | 4.18m / 13' 8.5" | Ariz St Inv | |
| Fryt, Amy | Duke | 4.15m / 13' 7.25" | Vertklasse | |
| Tisher, Neal | Mississippi | 4.14m / 13' 7" | Alabama Relays | |
| Acker, Alexandra | Oklahoma | 4.10m / 13' 5.25" | Lane Inv | |
| Gasparino, Christy | Clemson | 4.10m / 13' 5.25" | UCF Inv | |
| von Eynatten, Victoria | Virginia Tech | 4.10m / 13' 5.25" | UCF Inv | |
| Schultze, Martina | Virginia Tech | 4.10m / 13' 5.25" | UCF Inv | |
| Richartz, Stephanie | Illinois | 4.07m / 13' 4.25" | Big Ten v SEC | |
| | | | | |
| Long Jump | | | | |
| Nettey, Christabel | Arizona State | 6.36m / 20' 10.5" | Ariz St Inv | 1.4 |
| Sinkler, April | Clemson | 6.23m / 20' 5.25" | UCF Inv | 0 |
| Manuel, Jasmine | UL-Lafayette | 6.17m / 20' 3" | LSU Relays | 0.8 |
| Gilchrist, Jacquelyn | UCF | 6.17m / 20' 3" | UCF Inv | 1.9 |
| Pinnick, Keia | Arizona State | 6.10m / 20' 0.25" | Ariz St Inv | 0.1 |
| Reese, Tai'Shea | Houston | 6.09m / 19' 11.75" | Lopez Classic | 0.0 |
| Laidley, Kathie-Lee | Nebraska-Omaha | 6.05m / 19' 10.25" | Lane Inv | 2.0 |
| Freeman, Octavious | UCF | 6.05m / 19' 10.25" | UCF Inv | 1.4 |
| McKee, Julienne | Georgia Tech | 6.02m / 19' 9" | UCF Inv | 1.3 |
| Grant, Kimsue | Missouri State | 5.99m / 19' 8" | Lane Inv | 0.1 |
| wind-aided: | | | | |
| Harris, Amy | Florida State | 6.40m / 21' 0" | FSU Relays | 2.8 |
| | | | | |
| Triple Jump | | | | |
| Felix, Colleen | Georgia | 13.13m / 43' 1" | Georgia Relays | 0.3 |
| Sinkler, April | Clemson | 13.12m / 43' 0.5" | UCF Inv | 0.4 |
| Brunson, Jasmine | Clemson | 13.08m / 42' 11" | UCF Inv | 1.4 |
| Basden, Radiance | South Carolina | 12.93m / 42' 5.25" | Baskin Inv | 0.7 |
| Nettey, Christabel | Arizona State | 12.80m / 42' 0" | Ariz St Inv | 0.0 |
| Ubanyionwu, Jessica | Baylor | 12.77m / 41' 10.75" | UCF Inv | 1.4 |
| Danville, Kearah | New Mexico Highlands | 12.74m / 41' 9.75" | CSU-Peublo Open | 1.9 |
| Love, Malaikah | Southern Illinois | 12.72m / 41' 8.75" | Vanderbilt Inv | 1 |
| Cox, Melia | USC | 12.71m / 41' 8.5" | Trojan Inv | -1.3 |
| Stallworth, Marqueshia | South Florida | 12.56m / 41' 2.5" | FSU Relays | -1.0 |
| wind-aided: | | | | |
| McLeod, Jhanelle | Georgia Tech | 12.76m / 41' 10.5" | UCF Inv | 3.7 |
| McKee, Julienne | Georgia Tech | 12.68m / 41' 7.25" | UCF Inv | 3.8 |
| Cruz, Estefany | Tulane | 12.55m / 41' 2.25" | LSU Relays | 3.7 |
| Jones, Ke'Airra | Southern Miss. | 12.53m / 41' 1.5" | Alabama Relays | 2.9 |
| | | | | |
| Shot Put | | | | |
| Peoples, Kearsten | Missouri | 17.36m / 56' 11.5" | Missouri Relays | |
| McCall, Jeneva | Southern Illinois | 17.72m / 58' 1.75" | Vanderbilt Inv | |
| Alexander, Annie | Tennessee | 17.08m / 56' 0.5" | Big Ten v SEC | |
| White, Skylar | Baylor | 16.69m / 54' 9.25" | UCF Inv | |
| Medeiros, Keely | Florida | 16.52m / 54' 2.5" | UCF Inv | |
| Muzaric, Valentina | Virginia Tech | 16.36m / 53' 8.25" | UCF Inv | |
| Smith, Taylor | Wisconsin | 16.25m / 53' 3.75" | Big Ten v SEC | |
| Riddick, Monique | Indiana | 16.18m / 53' 1" | Big Ten v SEC | |
| Okoro, Chinwe | Louisville | 16.03m / 52' 7.25" | Alabama Relays | |
| Anumba, Michelle | Duke | 15.94m / 52' 3.75" | UCF Inv | |
| | | | | |
| Discus Throw | | | | |
| Jelmini, Anna | Arizona State | 56.99m / 187' 0" | Ariz St Inv | |
| McCall, Jeneva | Southern Illinois | 55.69m / 182' 8" | Vanderbilt Inv | |
| James, Hilenn | Georgia | 54.97m / 180' 4" | Georgia Relays | |
| Okoro, Chinwe | Louisville | 54.26m / 178' 0" | Alabama Relays | |
| White, Skylar | Baylor | 54.07m / 177' 5" | UCF Inv | |
| Collatz, Alexandra | USC | 52.62m / 172' 8" | Trojan Inv | |
| Pendleton, Emily | Michigan | 52.52m / 172' 4" | Trojan Inv | |
| Keenan, TeRina | Hawaii | 52.16m / 171' 1" | Rainbow Relays | |
| Lyon, Calista | Cal St. Los Angeles | 52.12m / 171' 0" | Pasadena Games | |
| Taylor, Tremanisha | North Carolina St. | 51.97m / 170' 6" | UCF Inv | |
| | | | | |
| Hammer Throw | | | | |
| McCall, Jeneva | Southern Illinois | 69.39m / 227' 8" | Vanderbilt Inv | |
| Minderler, Marissa | USC | 64.13m / 210' 5" | Trojan Inv | |
| Krechyk, Alena | Kansas | 63.06m / 206' 11" | Baker Relays | |
| Ozorai, Jenny | USC | 62.84m / 206' 2" | Trojan Inv | |
| Kennedy, Brieanna | LSU | 61.88m / 203' 0" | LSU Relays | |
| Henning, Karen | LSU | 60.11m / 197' 2" | LSU Relays | |
| Niemeyer, Jade | USC | 60.05m / 197' 0" | Trojan Inv | |
| Johnson, Latifah | South Alabama | 59.57m / 195' 5" | FSU Relays | |
| Spencer, Lindsey | Utah State | 59.56m / 195' 5" | Spring Break | |
| Hampton, Laishema | Iowa State | 58.63m / 192' 4" | Ariz St Inv | |
| | | | | |
| Javelin Throw | | | | |
| Fraser, Melissa | DePaul | 54.04m / 177' 3" | FSU Relays | |
| Kovacs, Alanna | DePaul | 51.75m / 169' 9" | FSU Relays | |
| Ruzevic, Ana | Tulane | 51.32m / 168' 4" | LSU Relays | |
| Wardell-Andersen, Allyson | BYU | 51.19m / 167' 11" | Trojan Inv | |
| Aldredge, Ashley | Northwestern St. | 50.52m / 165' 9" | Lane Inv | |
| Blackburn, Paige | Air Force | 50.44m / 165' 6" | Ariz St Inv | |
| Kirkwood, Christine | Washington St. | 50.05m / 164' 2" | Trojan Inv | |
| Busa, Kristine | USC | 49.04m / 160' 11" | Trojan Inv | |
| Simmons, Courtney | Washington St. | 48.87m / 160' 4" | Trojan Inv | |
| Peterson, Amanda | Washington | 48.53m / 159' 3" | Trojan Inv | |
| | | | | |
| Heptathlon | | | | |
| Lettow, Lindsay | Central Missouri | 5703 | Trinity Hept-Dec | |
| Alewine, Erin | Central Missouri | 5363 | Trinity Hept-Dec | |
| Friesen, Tanya | Wichita State | 5139 | Trinity Hept-Dec | |
| Sharplin, Zoe | Central Missouri | 4975 | Trinity Hept-Dec | |
| Etienne, Rachel | South Florida | 4733 | FSU Relays | |