2012 USATF Oxy High Performance Meet
DEEP FIELDS HIGHLIGHT USATF HIGH PERFORMANCE MEET AT OCCIDENTAL COLLEGE
DEEP FIELDS HIGHLIGHT USATF HIGH PERFORMANCE MEET AT OCCIDENTAL COLLEGE
May 17, 2012
by David Monti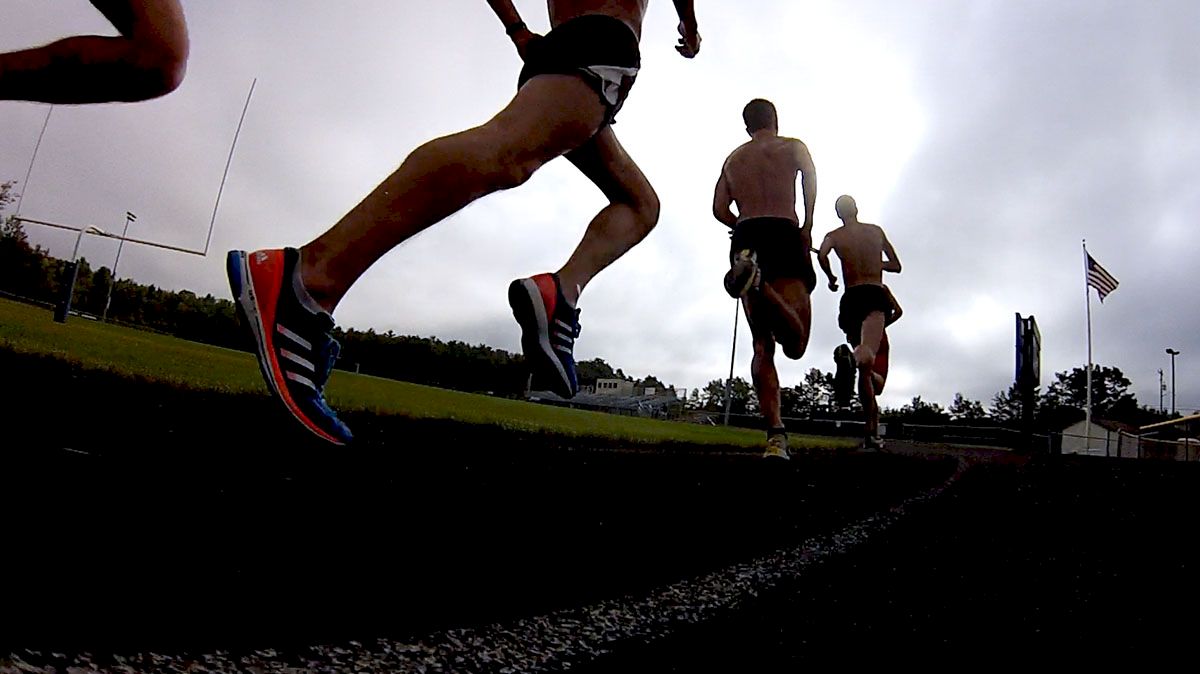 DEEP FIELDS HIGHLIGHT USATF HIGH PERFORMANCE MEET AT OCCIDENTAL COLLEGE
By Chris Lotsbom
(c) 2012 Race Results Weekly, all rights reserved. Used with permission.


WATCH LIVE
(Friday, May 18th - starting at 6:10pm PT)

Archived Videos | Heat Sheets

(17-May) -- Fields for Friday's USATF High Performance Meet at Occidental College were released Tuesday, and they are loaded to the brim. The meet features numerous Olympians and plenty of key match-ups in the four distance disciplines to be contested.
In the 3000m steeplechase, a pair of Olympic Trials previews seem to be in store for both the men's and women's events.
The women's race features current world leader Bridget Franek of the Oregon Track Club. Franek's season's best of 9:39.77, run earlier this month at the Oregon Twilight Meet, puts her at the top of the performance list coming into the meet.
"I was just thrilled to open this season so much farther ahead of where I have been opening the past few years," Franek, a graduate of Penn State University, wrote in an e-mail message. Though she isn't putting too much stock in the "world leader" title this early in the season, the 24-year-old is gaining confidence, especially considering she already has achieved the Olympic "A" standard time of 9:43.00.
"It allows me and my coach to design the season around whatever is best for me as we go, versus feeling forced to do things that may not make sense in my lead up to the [Olympic] Trials," she added.
Tomorrow, Franek will get a glimpse of what the Trials will be like, facing the likes of Delilah DiCrescenzo, Stephanie Garcia, Pan-American Games champion Sara Hall, and Lisa Aguilera. Also in the field will be Beverly Ramos, Lennie Waite, and Ashley Higginson: the eighth, ninth, and tenth fastest women in the world right now.
"I am excited to see where everyone's at at this point in the season. It's going to be a fun race," she concluded.
The men's 3000m steeplechase features Evan Jager, a relative newcomer to the event. In his debut at the discipline at the Mt. SAC Relays last April, Jager ran 8:26.14, narrowly missing the Olympic "A" qualifying standard of 8:23.10.
"I have really enjoyed the training and racing I have done in the steeple," the 23-year-old commented in an e-mail. Though his racing experience over barriers is limited, Jager is excited to return to the event on Friday, where he plans to focus on being competitive rather than achieving the "A" standard time.
"My goal is to be up in the front of the pack challenging for the win at the end of the race," he wrote. "I'm sure that if I can do that, the 'A' standard will come with it. If I did get the 'A' standard this weekend though, it would make the rest of the season leading up to the [Olympic] Trials less stressful."
Joining Jager on the line Friday will be 2011 IAAF World Championship team members Dan Huling and Billy Nelson, two men who likely will be facing him again at next month's Trials, which run from June 21 to July 1 in Eugene, Ore. Kyle Alcorn and Princeton's Donn Cabral are also entered.
"I am definitely looking at this race as a preview of the Olympic Trials," Jager continued. "Just about everyone that will most likely be a factor at the Trials will be in this race. It will be good to see where everyone's fitness level is at and also get the chance to race against everyone once before the Trials."
The men's and women's 1500m races may be the deepest anywhere this spring outside of the Samsung Diamond League. The men's event features Olympians Leo Manzano, Andy Baddeley, Mo Farah, Galen Rupp, Alan Webb, and Nick Symmonds. Additionally, current world leader in the mile, Jamal Aarrass, of France will be competing.
"On my way to Los Angeles," Symmonds commented on his Twitter feed three days ago. "A few days of meetings, beach running, and then taking a run at a new 1500m personal best on Friday evening!"
Robby Andrews, BYU's Miles Batty (the collegiate record holder indoors for the mile) Oklahoma State's German Fernandez, David Torrence and Dorian Ulrey are all expected to toe the line as well.
For the women's 1500m, reigning Samsung Diamond League champion Morgan Uceny, 2008 Olympians Anna Pierce and Shannon Rowbury, and sub-2:00 800m runners Maggie Vessey and Phoebe Wright headline the field. Pierce, 28, is coming off of a quick early-season 4:07.00 at the Payton Jordan Cardinal Invitational in April, a mark that ranks her fourth in the world so far this season.
Others in the 1500m who have recorded top-20 marks this season are Canadians Malindi Elmore and Hilary Stellingwerff; Americans Treniere Moser, Brenda Martinez, and Julia Lucas; Lithuanian Natalija Piliušina, and Serbian Marina Muncan. Reigning NCAA Division I 1500m champion Sheila Reid of Villanova, a Canadian, is also competing.
IAAF World Championships gold medalist Jenny Simpson will drop down in distance to run the 800m against Alice Schmidt, Erica Moore and 2011 World Youth Champion Ajee' Wilson. Beijing Olympians Andrew Wheating and Lopez Lomong are in the men's 800m, as is Cory Primm, formerly of UCLA.
"Just landed in LA for Occidental!!!" Simpson wrote on her Twitter account. "I can fee the 800 hurt getting closer already."
The 5000m will also be interesting, as Deena Kastor, Amy Hastings, and Lisa Uhl all aim to dip under the women's Olympic "A" Standard of 15:20. Dathan Ritzenhein, Matt Tegenkamp, and Sam Chelanga will try and do the same for the men, as their "A" standard is set at 13:20.
"For the distance events, this could be one of the best track meets in the United States this year," said Rob Bartlett, coach of the host Occidental College Track and Field team in a statement on the school's athletics website. "Arguably, outside of the Olympic Trials, this might be the best distance meet of the year."