McKayla Maroney and Obama's "Not Impressed" Photo Goes Viral
McKayla Maroney and Obama's "Not Impressed" Photo Goes Viral
Nov 18, 2012
by Anne Phillips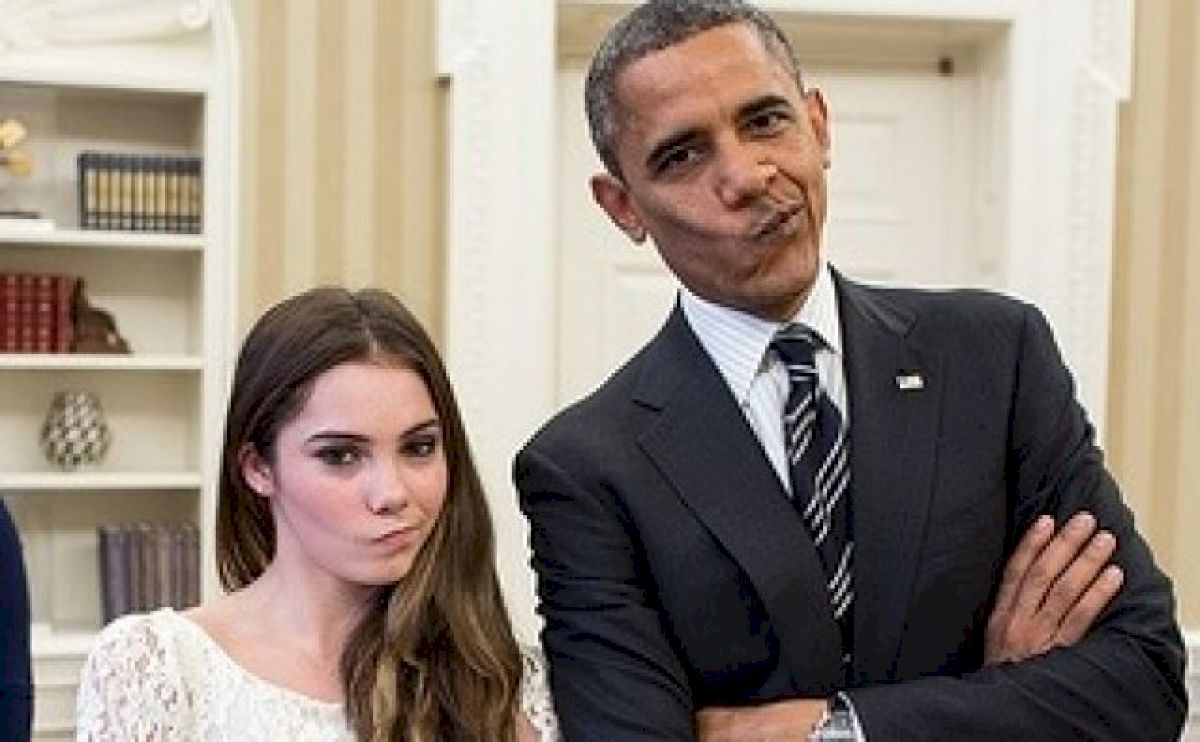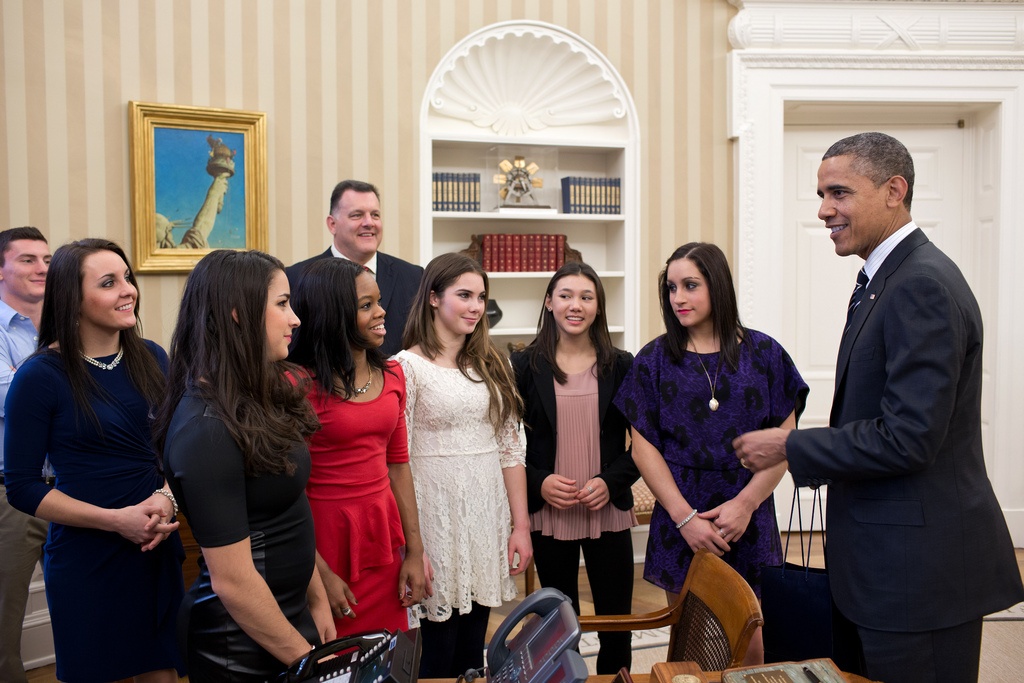 L to R: Steven Gluckstein, Savannah Vinsant, Aly Raisman, Gabby Douglas, Steve Penny, McKayla Maroney, Kyla Ross, Jordyn Wieber and President Barack Obama. Photo by Pete Souza.
McKayla Maroney
and the
Fierce Five
got to visit the White House and had the pleasure of meeting the President when the Kellogg's Tour of Gymnastics Champions stopped in Washington, D.C on Thursday.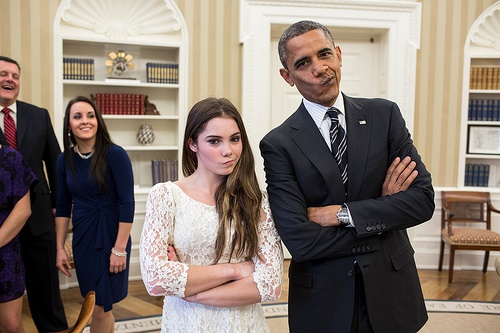 Maroney and President Barack Obama shared a moment to do her famous "Not Impressed" face. The photo went viral Saturday after the White House posted it on Twitter. Maroney told AP that, "he was the one who brought it up!"