Brooks Running Announces New Mid-Distance Post Collegiate Group!
Brooks Running Announces New Mid-Distance Post Collegiate Group!
Jan 17, 2013
by FloTrack Staff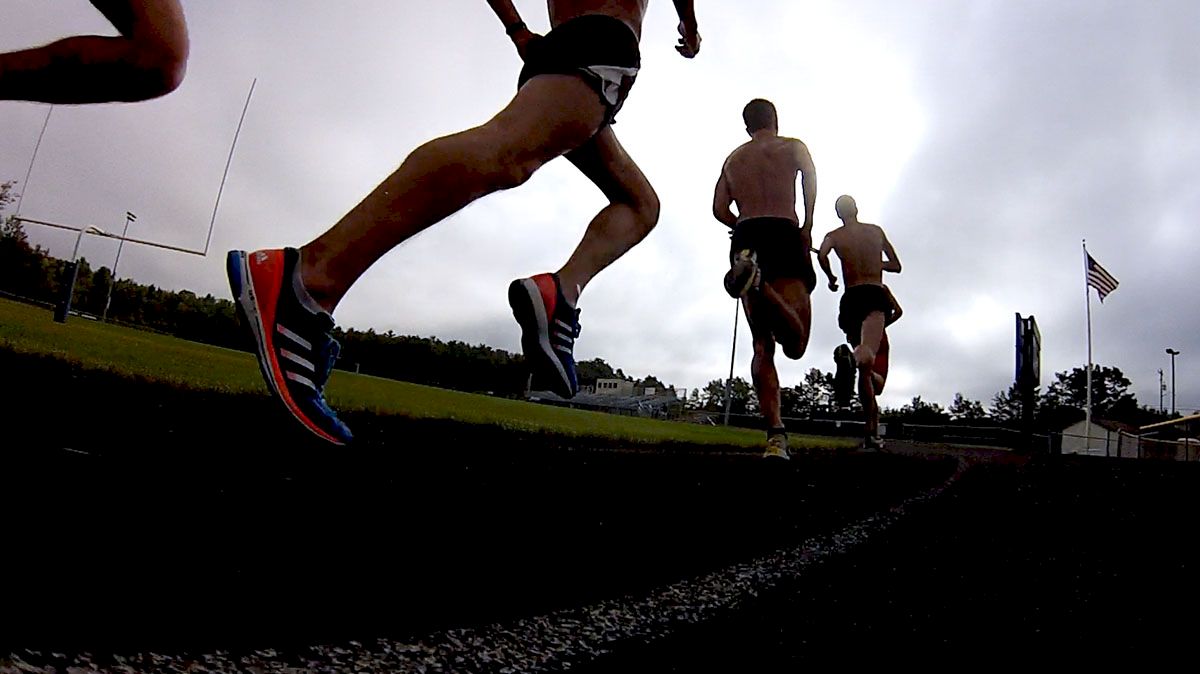 Brooks Running Company Pledges Continued Commitment to Developing Athletes and the Sport of Running
Brooks Renews Support for Hansons-Brooks Athlete Program,
Champions New Middle Distance Seattle Team

Bothell, Wash. – Jan. 17, 2013 – Brooks Running Company is going the distance in 2013. The leading running brand today announced it will deepen its commitment to the sport through continued support of the Hansons-Brooks Original Distance Program (ODP) and the creation of a Seattle-based middle distance team. Brooks, currently in Bothell, Wash., will relocate its headquarters to Seattle in 2014.
Brooks' increased dedication to the Hansons-Brooks ODP will allow the program to continue to develop up-and-coming talent and recruit rising stars. It will also expand its support of internationally successful athletes like Desi Davila, who qualified for the 2012 Olympics after training with the Hansons-Brooks team since 2005. The renewed commitment comes just shy of the program's 10th anniversary.
"Brooks' support is helping to usher in a new era for Hansons-Brooks," said Kevin Hanson, Hansons-Brooks' coach and co-founder. "When we started this program in 1999, we thought we had an idea of what success looked like. Each year we continue to stretch that goal further and further. We've had two Olympians on the past two marathon teams, but feel that is just the beginning."
Recent Hansons-Brooks signees include Neely Spence, the first American woman to win the Zatopek 10,000m run; Jake Riley, who recently won the USA Track & Field Club Cross Country Championships; and Colby Lowe, whose impressive college running career makes him a strong addition to the team. The most recent addition, Bobby Curtis, is the 7th fastest U.S. male ever in the 10,000m with a 27:24 personal record (PR). Riley, Lowe, and Curtis all hope to add to the history and growing success of the Hansons-Brooks team.
In 2013, Brooks will deepen its commitment to the sport of running by creating a Seattle-based middle distance team. This team will be modeled after the successful Hansons-Brooks ODP. While the Seattle program is in its infancy, four high-caliber athletes have already signed on to participate. Current Brooks' athlete Katie Mackey and longtime runner Matt Scherer will join the team, along with former Seattle Pacific and Colorado-American Jessica Tebo and Mark Wieczorek, who placed seventh at the 2012 Olympic Trials in the men's 800m.
"Investing in running and supporting athletes is part of the DNA at Brooks," said Jesse Williams, Brooks' sports marketing manager. "Our hope is to inspire people to run longer, faster, farther, and in order to do that we must help provide opportunities for athletes to practice and develop their talent. We hope that our professional athletes will help inspire other runners to set goals, push themselves and keep running."
The Hansons-Brooks ODP is a cornerstone partnership in Brooks' growing support of competitive running. In addition to the elite program, Brooks also invests in future stars of the sport by sponsoring 50 of the top high school track programs in the U.S.; recognizing the fastest high school runners from around the country in the Brooks PR Invitational; and paying tribute to exceptional coaches at the high school level through the Brooks Inspiring Coaches program.
About Brooks
Brooks Running Company designs and markets a line of performance footwear, apparel, and accessories in more than 60 countries worldwide. A subsidiary of Berkshire Hathaway Inc., Brooks was founded in 1914 and is headquartered in Bothell, Wash., near Seattle. The company's mission is to inspire everyone to run and be active by creating innovative gear that keeps them running longer, farther, and faster. Visitwww.brooksrunning.com for more information, and follow frequent brand updates on Twitter (@brooksrunning) and Facebook (www.Facebook.com/brooksrunning).