2013 Mt. Sac Relays
2013 Mt. SAC Relays To Be Streamed Live on Flotrack
2013 Mt. SAC Relays To Be Streamed Live on Flotrack
Apr 15, 2013
by ALexander Lohr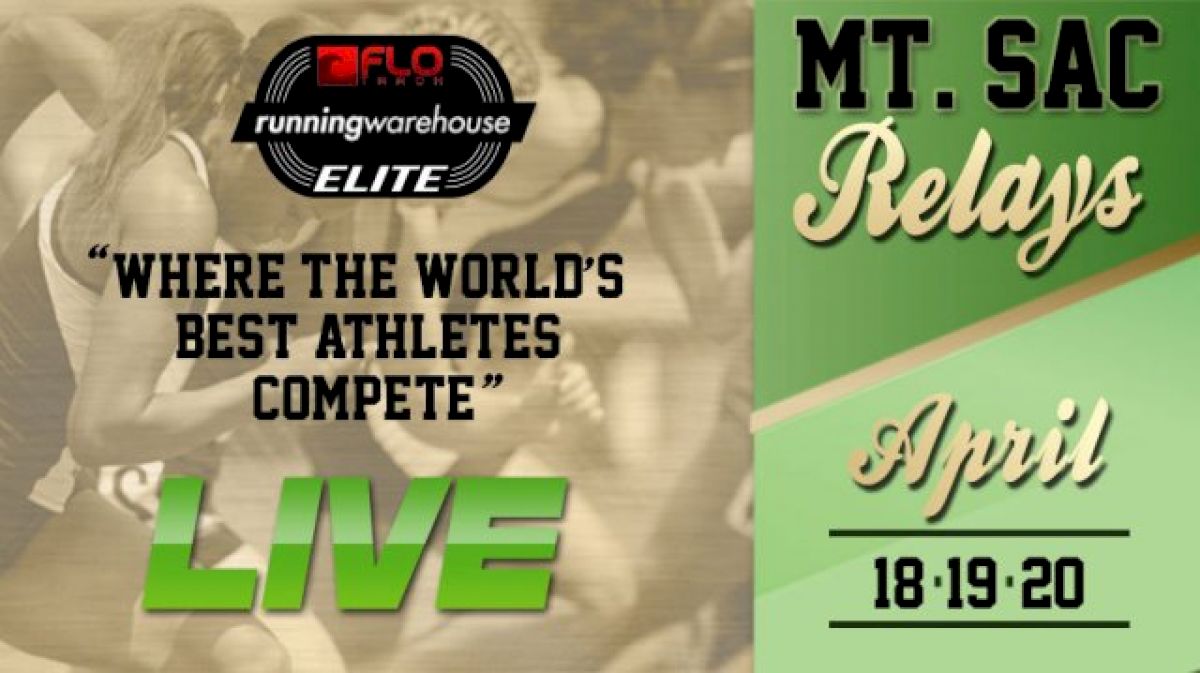 Flotrack to stream 55th annual Mt Sac Relays hosted by Mt. San Antonio College

WATCH MT. SAC RELAYS LIVE HERE
As they have for fifty-four years, the greatest athletes from both the collegiate and professional ranks will flock to Mt. San Antonio College in Walnut Hill, CA for the Mt SAC Relays.
Fast times and perfect conditions are synonymous with the three day event held at Hilmer Lodge Stadium. The 55th running of the relays boasts World, Olympic and NCAA champions all vying for mid-season bragging rights as the championship season quickly approaches.
2012 was highlighted with the 3000m steeplechase debut of now American record holder,
Evan Jager
. Last year also played host to an absolutely jaw dropping 5k battle between Arizona's
Lawi Lalang
and Southern Utah's
Cam Levins
. We also witnessed
Molly Huddle
, the American record holder, detonate a huge kick in a stacked women's 5k. In the sprints,
Walter Dix
dropped a 9.85 that completed a weekend full of world and collegiate leading times
With top NCAA squads such as Oregon, Arizona, Texas, Wisconsin, Oklahoma and Oklahoma State, this year's relays is reloaded with both the most iconic and promising athletes of the track and field world.

OLYMPIANS COMPETING: Morgan Uceny, Ryan Bailey, Jason Richardson, Carmelita Jeter, Jesse Williams, Mike Rodgers and Charles Jock

TOP COLLEGIANS: Abbey D'Agostino, Patrick Casey, Tom Farrell, Ann Kesselring and so many more!

The 2013 Mt. Sac Relays will be streamed live exclusively on Flotrack as part of our 2013 Flotrack Pro Outdoor Live Season Package. Viewers will have access to all on-track action for the full three days events
Coverage begins with the distance carnival on Thursday, April 18th at 1:30pm. (PST)

SCHEDULE
|
ENTRIES
|
HEAT SHEETS