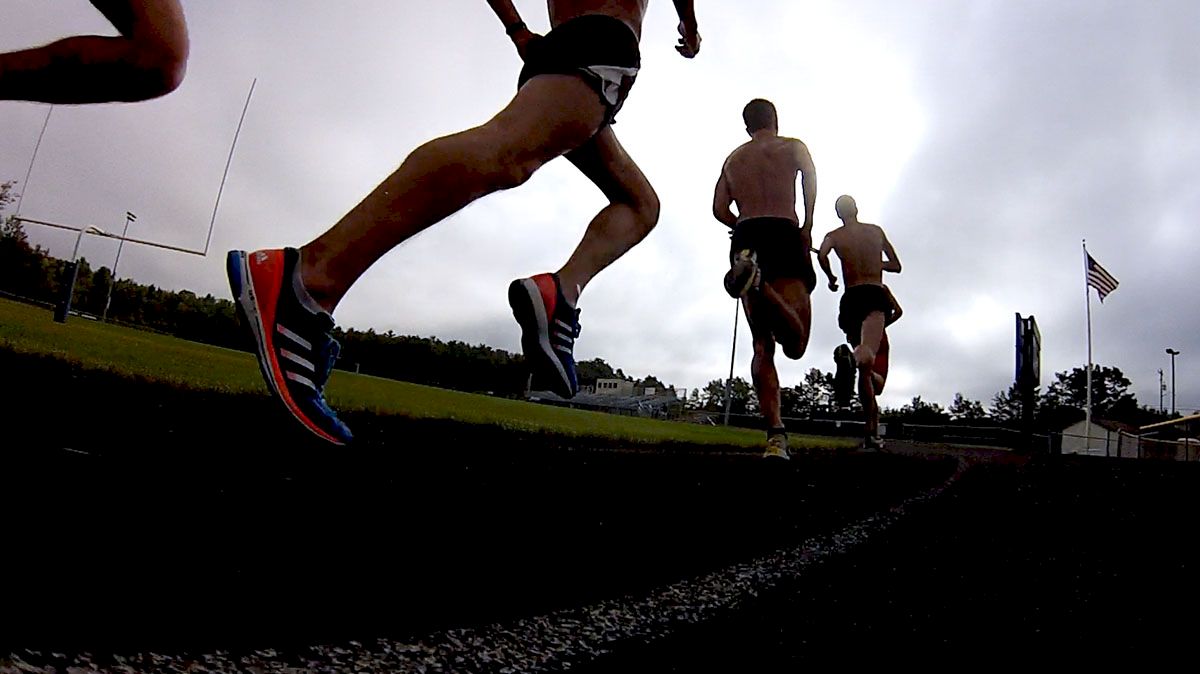 He's not done yet. Cibola High School senior Bernie Montoya will get one more shot at breaking the elusive four-minute mile barrier as a high school student at the Prefontaine Classic's international mile on Friday night.

Montoya's attempt comes one week after finishing fourth at the Adidas Grand Prix's Dream Mile in 4:05.65. He was one of the favorites heading into the meet after winning as a junior in 4:01.32. The cold and rainy weather conditions at Icahn Stadium on Saturday morning were not ideal for any sub-four minute performance as Ben Saarel, a senior from Park City, crossed the finish line for the victory in 4:02.72.

Montoya would join the likes of Steve Magness and Mike McGrath who raced as high schoolers at the Prefontaine Classic in 2003. Two years before them, Alan Webb stepped on the track and made history with his 3:53.43 run shattering Jim Ryun's 36-year-old national high school mile record.

Magness and McGrath also wanted to become the next high school milers to break the four-minute barrier. In the weeks leading up to the meet, Magness ran 4:01.58 over 1,600-meters at a Texas district meet. That was a solo effort. McGrath impressed with his national leading 1:48.56 in the 800-meter run and 4:02.58 at the Oregon Twilight Meet with elite competitors.

Magness improved upon his time in Eugene running with Webb for 3/4 of the race and finishing in 4:01.02, which is the seventh fastest high school boys mile. It is the sixth fastest by an American high school student, since Lukas Verzbicas did not run as an American citizen at the 2011 Dream Mile.

Quick list of high school runners invited to the Prefontaine Classic and how they fared:

| | | | |
| --- | --- | --- | --- |
| Athlete Name | Year | Mile time before Pre Classic | Mile time at Pre Classic |
| Steve Magness | 2003 | 4:03.c | 4:01.02 |
| Mike McGrath | 2003 | 4:05.28 | 4:10.66 |
| Alan Webb | 2001 | 3:59.86 (Indoors) | 3:53.43 HS Record |
| Donald Sage | 2000 | 4:04.32 | 4.00.29 |
| Gabe Jennings | 1997 | 4:04.97 | 4:02.81 |
| Michael Stember | 1996 | 4:05.43c | 4:09.00 |
(Editor's Note: If you could help verify Stember's times from 1996, that would be greatly appreciated via e-mail.)

Updated notes: Thanks to John Sully, we have leared Stember's personal best was 4:05.43 which was converted from his state championship win over 1,600-meters on June 3, 1995 using the 1.00584 factor. Magness' 4:01.58 was also a 1,600-meter race that was converted.

All but two of the runners improved upon their personal bests leading up to the meet. For someone with a personal best already at 4:01.32, there isn't too much improvement needed to get under the four minute mark. Yet as close as someone like Magness as come, only Webb has accomplished the feat at Hayward Field as a high schooler.

Could there be magic in the air on Friday night? Montoya will be joined by Americans Will Leer, David Torrence, Andrew Wheating, Russell Brown, Matt Miner, Donn Cabral and Mark Weiczorek in the field of 15 men.