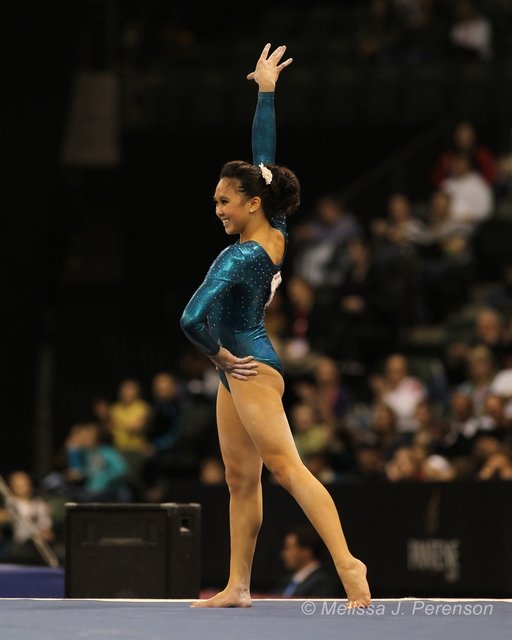 Gymnastics fans will have to wait yet another year for one of the most highly anticipated NCAA debuts. UCLA Gymnastics announced today that Canadian star Peng Peng Lee will miss her second consecutive season. Regardless, Lee is maintaining a positive atitude and is still completely committed to her gymnastics carrer both at the collegiate and elite level.

Below is the press release from UCLA Gymnastics:

UCLA redshirt freshman Christine Peng-Peng Lee will undergo an ACL revision surgery on Tuesday and will miss another season of gymnastics competition. Lee sat out the 2013 campaign after suffering a torn ACL just prior to the 2012 Canadian National Championships.


Lee had the initial knee surgery in 2012 using an allograft. She rehabbed her injury in 2013 and realized in early October that the graft was not functioning properly. After meeting with medical staff to determine the best course of action, an ACL revision using an autograft patella tendon was scheduled.
Lee will be out for the year but is expecting a great outcome from the surgery, as the rest of her knee is in pristine condition.
"I had my moment of being really upset because I was super-excited about the season. I sat out last season and, watching all the girls, I just wanted to get out there and compete," said Lee. "But stuff happens, and sometimes it's uncontrollable. People go through adversities, but I know I can come back, and I'm not worried about what is going to happen with my gymnastics."
"I'm still thinking about doing another four years and going to an Olympic Games, so I don't think people should lose hope because I'm not losing hope," she continued. "I still have faith in everything I do, and after this surgery, I'm going to be that much stronger and have that much more of an edge over those who aren't mentally as strong. When people go through tough times and they have to go through a lot they just come out a better person."
Lee said she is looking forward to Tuesday's surgery to get her knee fixed and begin the rehab process.
"It's just another bump in the road," she assured. "Injuries are unfortunately a part of gymnastics, but I wouldn't be doing it unless I loved it. And because I love it, I'm just going to come back as strong as ever. Don't underestimate the power of my mind!"
Lee was Team Canada's honorary captain at the 2012 Olympic Games and a competitor at the 2011 World Championships. She won three medals at the 2012 Pacific Rim Championships, capturing bronze in the all-around and silver on balance beam and floor exercise.