USATF Releases 2016 U.S. Olympic Trials Standards
USATF Releases 2016 U.S. Olympic Trials Standards
USATF released the 2016 U.S. Olympic Trials standards today for the competition to be held July 1-10 in Eugene, Oregon. Athletes that hit the marks below au
Dec 16, 2015
by Lincoln Shryack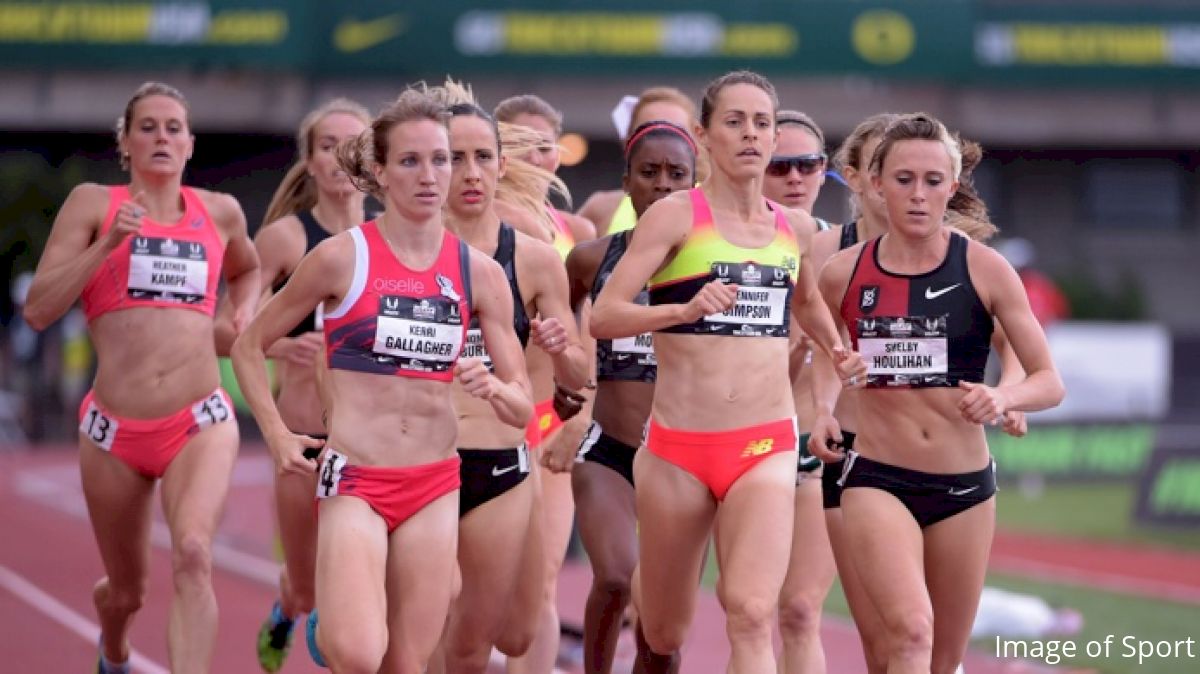 USATF
released
the 2016 U.S. Olympic Trials standards today for the competition to be held July 1-10 in Eugene, Oregon. Athletes that hit the marks below automatically earn a trip to Hayward Field.
In several cases, the Trials standard is only slightly off the Olympic standard (ex: womenÂ's 5k OT qualifier is 15:25 and OG is 15:24) while both menÂ's and womenÂ's standards for the Trials and Games are identical in the 100, 200, and 400. The same is true for the menÂ's shot put and 800, as well as the womenÂ's 100 hurdles.
Interestingly, 11 of the menÂ's Olympic Trials standards are the same as they were in 2012, with only two of the womenÂ's marks remaining the same compared to four years ago.
1500 runners can qualify for the Trials by running mile times of 3:54.00 (men) and 4:28.43 (women).
The qualifying window for performances is May 1, 2015 to June 26, 2016, while the 10,000m, decathlon, heptathlon, and 20k race walk will take performances from January 1, 2015 to June 26, 2016. The 50k race walk standard accepts marks from November 24th, 2013 to January 31, 2016.
Athletes that do not achieve these marks will be placed on a descending order list to fill the remaining spots in the fields.
| Event | Men | Women | Field Size & Rounds |
| --- | --- | --- | --- |
| 100m | 10.16 | 11.32 | (32-3) |
| 200m | 20.50 | 23.20 | (30-3) |
| 400m | 45.40 | 52.20 | (28-3) |
| 800m | 1:46.00 | 2:03.00 | (32-3) |
| 1,500m | 3:38.00 | 4:09.50 | (30-3) |
| 5,000m | 13:28.00 | 15:25.00 | (24-2) |
| 10,000m | 28:15.00 | 32:25.00 | (24-1) |
| 20K RW | 1:36:00 | 1:48:00 | (15-1) |
| 50K RW | 5:15:00 | | (15-1) |
| 110m/100m Hurdles | 13.52 | 13.00 | (32-3) |
| 400m Hurdles | 49.50 | 56.95 | (28-3) |
| 3,000m SC | 8:32.00 | 9:53.00 | (24-2) |
| High Jump | 2.28m | 1.85m | (24-2) |
| Pole Vault | 5.65m | 4.40m | (24-2) |
| Long Jump | 8.05m | 6.50m | (24-2) |
| Triple Jump | 16.66m | 13.40m | (24-2) |
| Shot Put | 20.50m | 17.60m | (24-2) |
| Discus Throw | 62.00m | 57.00m | (24-2) |
| Hammer Throw | 72.00m | 67.00m | (24-2) |
| Javelin Throw | 77.00m | 54.00m | (24-2) |
| Dec/Hept | 7900 | 5900 | (18) |