The Running School
Top 5 Moments of Ryan Hall's Career
Top 5 Moments of Ryan Hall's Career
Following Ryan Hall's retirement announcement earlier today, we wanted to take a moment and remember the best moments from the distance running legend's sto
Jan 15, 2016
by Gordon Mack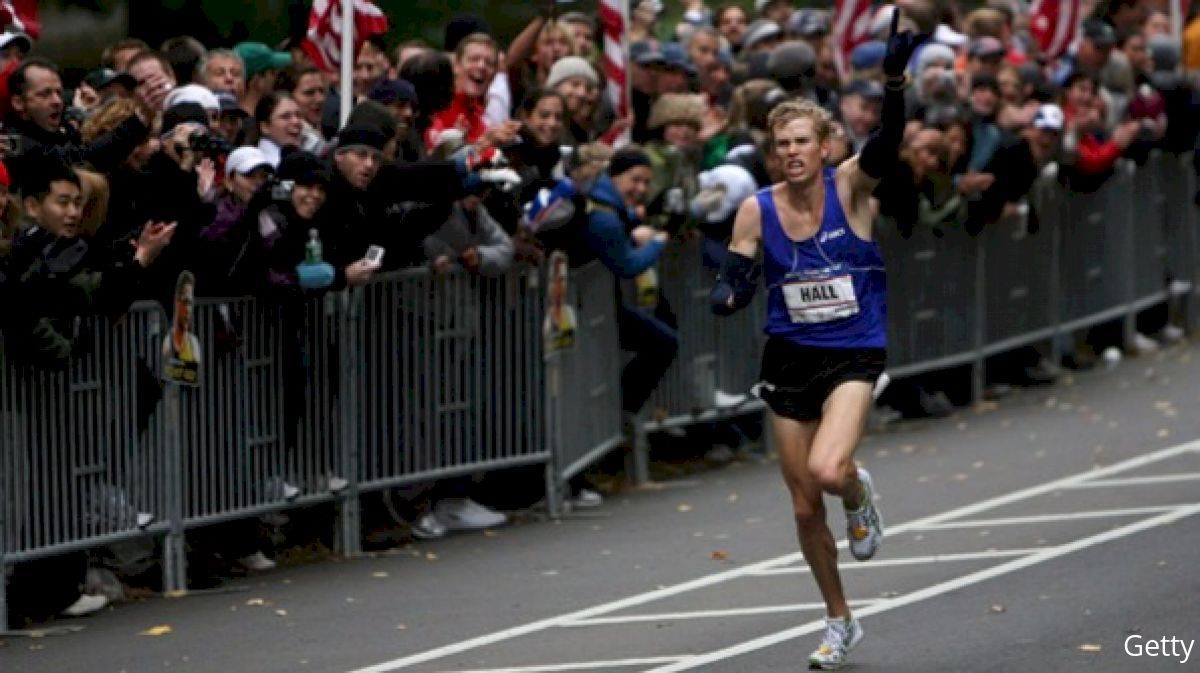 Following
Ryan Hall's retirement announcement
earlier today, we wanted to take a moment and remember the best moments from the distance running legend's storied career. Take a trip with us through memory lane to remember Ryan Hall's top five career moments:
#5 2005 NCAA Outdoor 5,000m Championships

Hall won his only individual NCAA title at the 2005 NCAA Outdoor Championships. As a senior at Stanford, Hall took the victory in the 5K over his teammate Ian Dobson in a winning time of 13:22.32.
#4 2007 London Marathon

Hall made his marathon debut at the 2007 London Marathon where he ran the fastest debut for an American in a time of 2:08:24.
#3 2011 Boston Marathon

In his greatest time performance over 26.2, Hall broke the 2:05 barrier at the 2011 Boston Marathon. He ran 2:04:58 for fourth-place overall. The performance is still the fastest marathon ever run by an American-born athlete.
#2 2007 Houston Half Marathon

At the 2007 Houston Half Marathon, Hall set the American record by running 59:43, which is over a minute faster than the previous record.
#1 2008 Olympic Marathon Team Trials

The greatest Hall moment came at the 2008 U.S. Olympic Marathon Trials where Hall destroyed the field in a Trials record time of 2:09:02. He went on to finish 10th at the Olympic Games in Beijing.


Check out the FloFilm's three-part series on Ryan Hall's historic career in Ryan Hall: RESURRECTION -
WATCH THE FULL EPISODES HERE