Brandon McBride Won't Run 2016 NCAA Indoor Championships
Brandon McBride Won't Run 2016 NCAA Indoor Championships
In a surprising announcement, two-time NCAA Champion Brandon McBride told FloTrack that he would not be running the NCAA Indoor Championships or the World I
Feb 6, 2016
by Taylor Dutch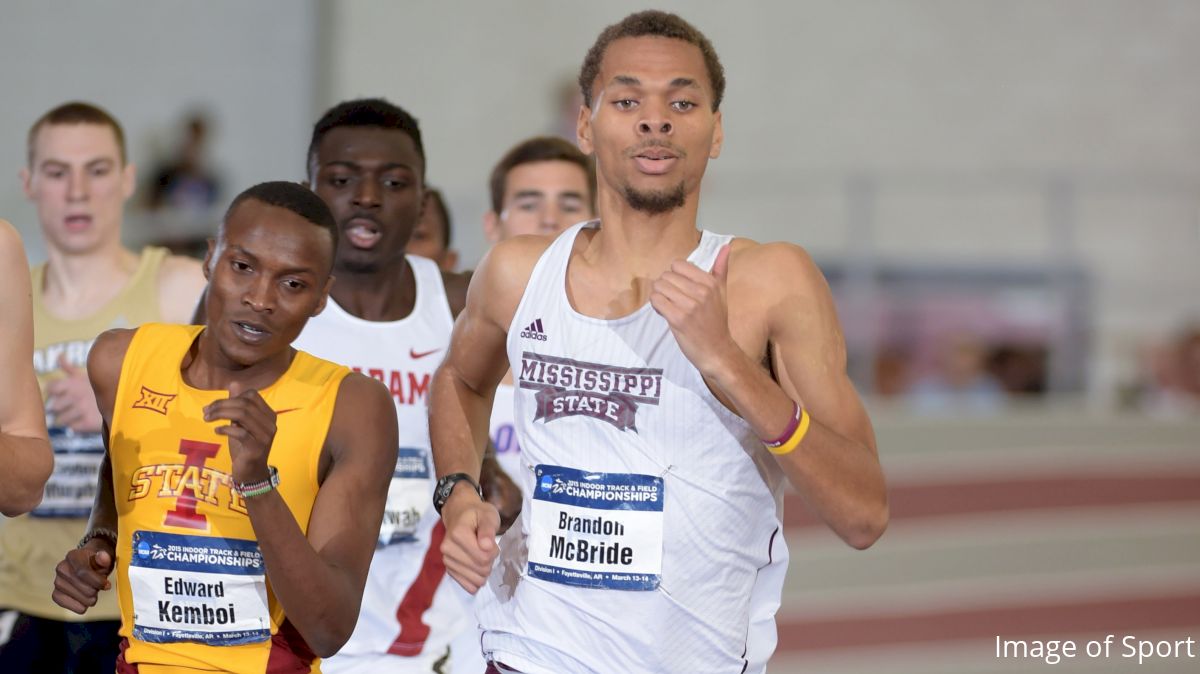 In a surprising announcement, two-time NCAA Champion Brandon McBride told FloTrack that he would not be running the NCAA Indoor Championships or the World Indoor Championships in 2016.
After winning the 1K in 2:23 at the Armory Invitational in New York Friday night, McBride told FloTrack that this weekend would more than likely be his final indoor meet of the season.
"A lot of my weaknesses were exposed last year so I got to get used to running from the back," McBride said.
The Mississippi State athlete won two NCAA titles in the 800m at the 2014 indoor and outdoor championships. He returned last year as the heavy favorite heading into the season, but finished a disappointing fourth in the NCAA indoor final and sixth in the NCAA outdoor final.
When FloTrack's Dennis Young reminded him of the past season's results and said that he had "kind of become the forgotten guy," McBride said, "I like being the guy in the shadows. I'll let them sleep, it doesn't matter."
The middle distance standout said that he would be focusing on a longer training block to gear up for the outdoor season, which would exclude the NCAA Indoor Championships and competing for his native Canada at the World Indoor Championships.
So far this season, a new NCAA leader has emerged in freshman phenom Donovan Brazier, who
soloed a 1:45 at the Texas A&M Team Invitational
three weeks ago. The performance was the 18-year-old's first college race and the fifth-fastest mark in NCAA indoor history.
McBride is scheduled to compete once again in the mile on Saturday at the Armory.