2016 U.S. Olympic Team Marathon Trials
Men's Olympic Marathon Trials Preview: We're Going With Rupp
Men's Olympic Marathon Trials Preview: We're Going With Rupp
A steamy 26.2 awaits 165 men fighting for just three precious spots tomorrow in the 2016 U.S. Olympic Trials Marathon in Los Angeles. Below, we've selected
Feb 12, 2016
by Lincoln Shryack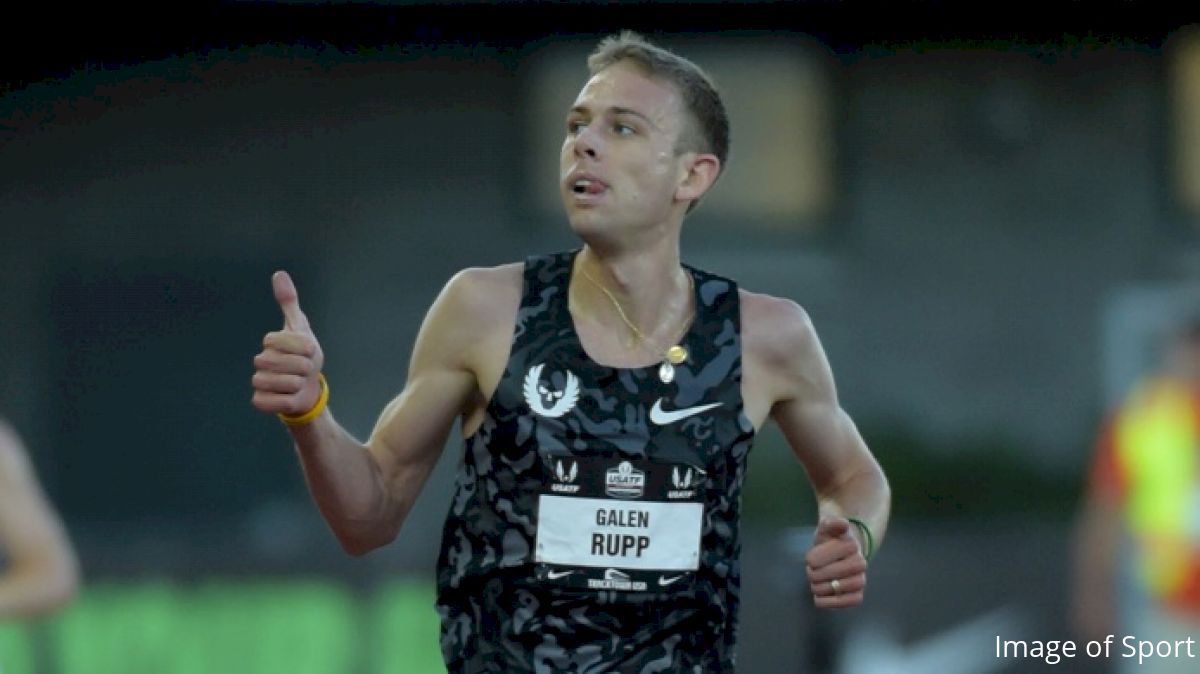 A steamy 26.2 awaits 165 men fighting for just three precious spots tomorrow in the 2016 U.S. Olympic Trials Marathon in Los Angeles. Below, we've selected the cream of the crop— on paper that is— and used our six-member panel to break down who will fighting for glory in sunny LA tomorrow morning.
The Favorite


Three of the our six panelists picked Galen Rupp to win tomorrow in Los Angeles, making him the favorite in our system. The rest of the contenders, plus a dark horse, are detailed below.


Galen Rupp

He's the most unknown of the favorites, but his resume is also the most compelling. Even in his first ever 26.2, up against two veterans of the craft, Galen Rupp is our pick to win the Trials in Los Angeles, as his overall body of work, recent fitness, and willingness to debut on such a tremendous stage all suggest that the 29-year-old can outrun everyone on Saturday.
Picking a man who has never raced the epic distance requires a certain leap of faith that he won't wither over the two hours, especially with the toasty temperatures providing less than ideal conditions for a debut. Rupp has done well in warm weather in the past over 10k, but tacking on 20 more miles makes it an entirely different challenge. Since his only two half marathons have been in cool, ideal weather, it's completely murky how well he'll take to 80° here. But it is at least promising for him that heat hasn't hindered his performance drastically on the track.
So, Rupp's perceived advantage comes with his massive edge in speed, and that his super easy-looking half marathon in December suggests that he's superior to a field that only features two men with sub-2:10 PRs. Given the heat and his inexperience, it seems likely that Rupp will play the role of follower, hoping that a race that doesn't really begin until 30k plays right into his hands. He wants to make sure that he's in position to capitalize on his track speed late in the race, so I don't expect a Ryan Hall-esque effort where he tries to take off with a lot of the race in front of him.
Let us never forget this workout:


Of course, Rupp's primary concerns on paper, outside of the distance itself, will be defending champ Meb Keflezighi and 2:07 man Dathan Ritzenhein. They each have their concerns as well however— Ritz has battled injury in his build up, and Meb is well, 40-years-old— and neither man has run times that it would appear Rupp can't handle.
The topic of projecting how good he'll be in the marathon has been absolutely pulverized since he trotted through a 61:20 half back in December, and especially so after he announced the Trials would be his debut just two weeks ago. I've done it
twice
myself
, so I'll save us both some time since the primary conclusion is always the same: Rupp has incredible range from the mile to half marathon, but it's not a lock tight guarantee he can stretch that up to 26.2 miles. A great 10k runner doesn't always = great marathon runner.
But against this relatively thin field, Rupp's promise proved too much to deny in our six-member FloPanel.
The 29-year-old can't know entirely what he's up against on Saturday, so labeling him the favorite in his first ever crack at the distance must be done by assuming that he wouldn't be here without proof in training that he could contend. The remarkable track ability— 26:44 10k PR, three American records, the 2012 Olympic silver, etc.— has so far translated perfectly for the 29-year-old in his two career 13.1 races, but the marathon will present an altogether different challenge.
There's no doubt, however, that watching him take on that challenge tomorrow will be must-see TV.
The Contenders

Meb Keflezighi

Repeat after me: I will not pick Meb to finish outside of the top-3, I will not pick Meb to finish outside of the top-3, I will…. you get the idea. Despite his ancientness in terms of professional running years, 40-year-old Meb Keflezighi is too experienced, too good on the biggest stages to not make his fourth Olympic team. I
wrote more about his greatness
yesterday, so go there if you need brushing up on Meb's recent success.
A journey through Meb Kefezighi's Olympic career:
Noting the tough conditions it's become increasingly more difficult to imagine three men beating him to the finish line tomorrow. Rupp figures to be tough, and Ritzenhein beat him last April, but after that, the question marks flood in for those who should also be considered contenders. It says a lot about the depth of this field that 26-year-old Luke Puskedra, who has run 2:10 only once, has a very good chance to crack top-3.
With four straight major marathon top-10 finishes, and as the reigning champ, Meb seems certain to qualify for his third Olympic marathon.
Dathan Ritzenhein

Ritz's seventh place finish in Boston last April, where he was leading and pushing the pace into the latter portions of the race, was the type of performance that indicates he could win the Trials on Saturday. His 2:07 PR, fastest in the field, adds to that argument. If he's fully healthy, Ritzenhein should definitely be in contention.
Dathan Ritzenhein on his career: "If everything was good, it would be mundane."
But of course, the injury-prone 33-year-old had to combat another ailment this past fall while prepping for this race, which seemingly pushes the needle away from him winning a marathon for the first time in Los Angeles. Back in early December,
bursitis in his hip
forced him to complete half of his runs on the AlterG at that point, a compromised build up that had Ritz "a little bit" concerned in relation to this race two months ago.
All that makes him a tough pick to win even with the hip reportedly healed, but his ability to secure fitness off abbreviated training in the past quiets the concern that he won't be fit enough to finish on the podium.
An 11-mile tempo done 1:04 faster
than the same workout in his build up to Chicago 2013, where he finished fifth in 2:09:45, proves that Ritz is ready to roll.
If he's truly in better shape than his 2013 self, and can still handle the heat like he did when he finished ninth in the steamy 2008 Olympic Marathon in Beijing, Ritz will have redemption from his devastating fourth place finish in 2012.
Luke Puskedra

If Puskedra's 2:10 fifth place finish in Chicago didn't sell you on his ability to contend this weekend, then certainly his three career 61-minute halves, with the latest coming less than a month ago in Houston, should make you more of a believer.
The 26-year-old went from near-retirement
after a devastating 2:28 debut in 2014 to the fastest American marathoner in 2015, and his tune-up for his first U.S. Olympic Trials marathon— a 61:29 PR— reinforced his legitimacy despite owning just one quick marathon performance. With Puskedra firing on all cylinders four weeks ago, it seems as if he'll be in the best shape of his life tomorrow.
Luke Puskedra two days before his first U.S. Olympic Trials Marathon:
His 6'4 frame makes him the heaviest of the contenders, which could put him at a disadvantage in the heat, however.
The Dark Horse
Sam Chelanga
Plenty of guys deserve mentioning as under the radar candidates to make this team, among them Jared Ward, Bobby Curtis, Diego Estrada, Tyler Pennel etc., but our pick is the last American in the field to beat Galen Rupp in a 10,000m— Sam Chelanga.
Like Rupp, the 30-year-old native of Kenya will make his marathon debut on Saturday, but Chelanga has had plenty of success on the roads that would suggest he's built for 26.2. The former NCAA champion has run three 61-minute halves, and won national titles in the 10-mile and 12k distances in 2015. He also has 13:04/27:08 track slash lines make you salivate at his potential.
Chelanga trains in Tucson with James Li's group, which includes Bernard Lagat, Stephen Sambu, Lawi Lalang, and he has been working with 2:11 man Elkanah Kibet to prepare for this race, which Kibet
told LetsRun yesterday
.
He certainly has the speed edge over Keflezighi, Ritzenhein, and Puskedra, and should he sufficiently handle the pounding of the distance, could use those wheels to book a trip to Rio on Saturday. Rupp seems to be the best bet of the debutants since he remains a medal contender in the 5k/10k, but Chelanga has racked up much more experience on the roads than his fellow speedster.
An incredibly vintage but still awesome WOW with Chelanga from his Liberty days:
Given the aggressiveness that his training partner Kibet showed in Chicago, and the bust-it-from-the-gun tendencies that were a Chelanga staple on the cross country course in college, don't be surprised to see him dictating the pace early in Los Angeles.
FloTrack's Picks for Trials Top 3

Gordon Mack
- 1. Dathan Ritzenhein 2. Galen Rupp 3. Sam Chelanga
Meg Bellino
- 1. Dathan Ritzenhein 2. Galen Rupp 3. Meb Keflezighi
Lincoln Shryack
- 1. Galen Rupp 2. Dathan Ritzenhein 3. Meb Keflezighi
Taylor Dutch
- 1. Galen Rupp 2. Meb Keflezighi 3. Dathan Ritzenhein
Ryan Fenton
- 1. Galen Rupp 2. Luke Puskedra 3. Meb Keflezighi
Joe Battaglia
- 1. Meb Keflezighi 2. Galen Rupp 3. Dathan Ritzenhein
The Olympic Trials Marathon will be live on NBC.